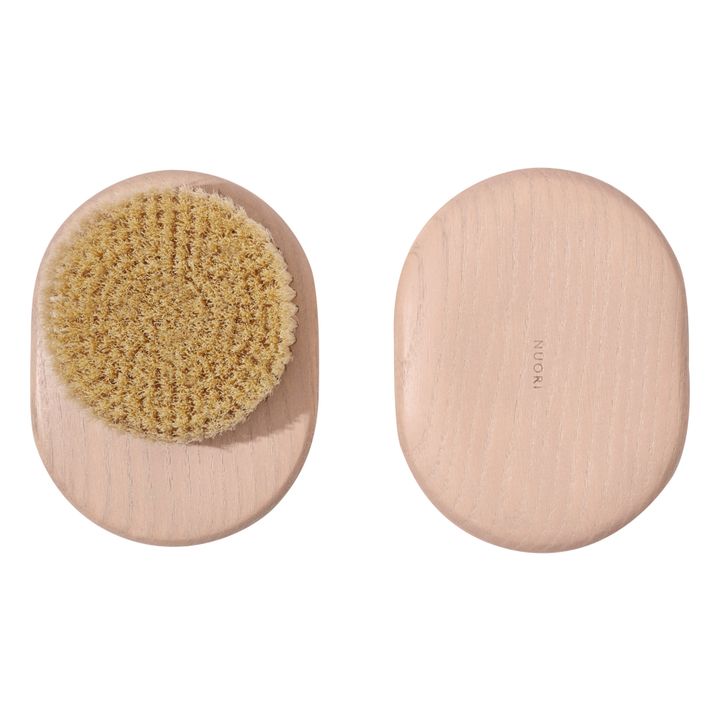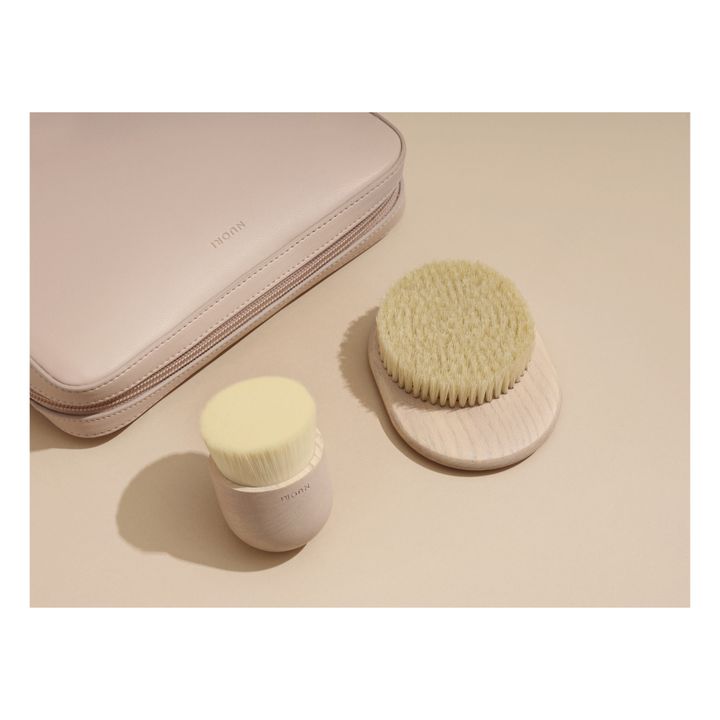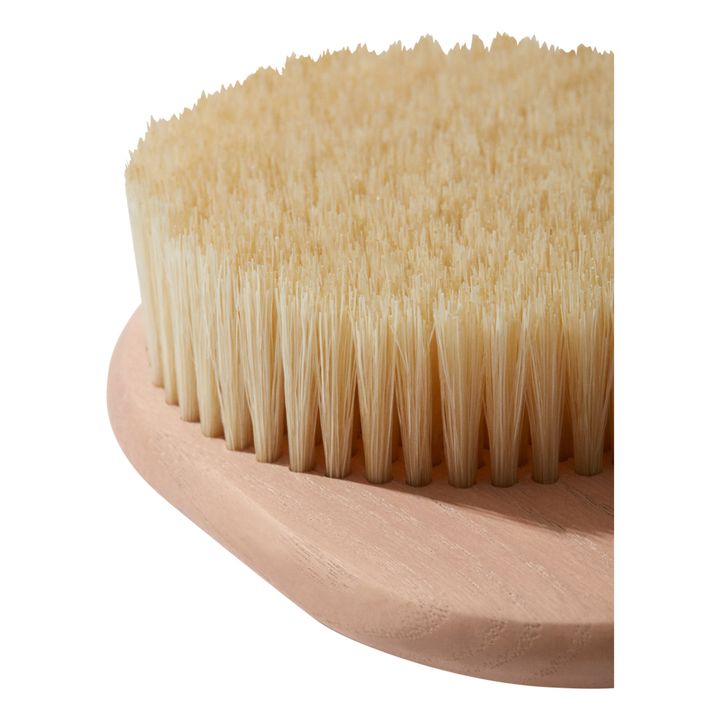 Nuori 
Smoothing Body Brush | Pink
Greenable Criteria
Sustainably harvested wood
This item has been made of wood sourced from sustainably managed forests that do not contribute to deforestation.
Description
This all-natural body brush easily and visibly improves skin tone and texture.
BENEFITS
Daily dry brushing of the body stimulates microcirculation and the lymphatic system while facilitating the elimination of toxins. The skin is leftsofter, smoother, revitalised and glowing with health.
COMPOSITION
Handle : Ash wood
Natural boar bristles
DIRECTIONS FOR USE
Use the brush on dry skin before bathing or showering. Brush the skin with long, smooth strokes 3-5 times per area. Start with the feet/fingertips, always moving towards the heart. Massage the belly with circular movements in a clockwise direction. Use daily for best results.
DIMENSIONS
Height : 10.5 cm, Length : 3.2 cm, Width : 8 cm
Displaying 9 out of 9 items