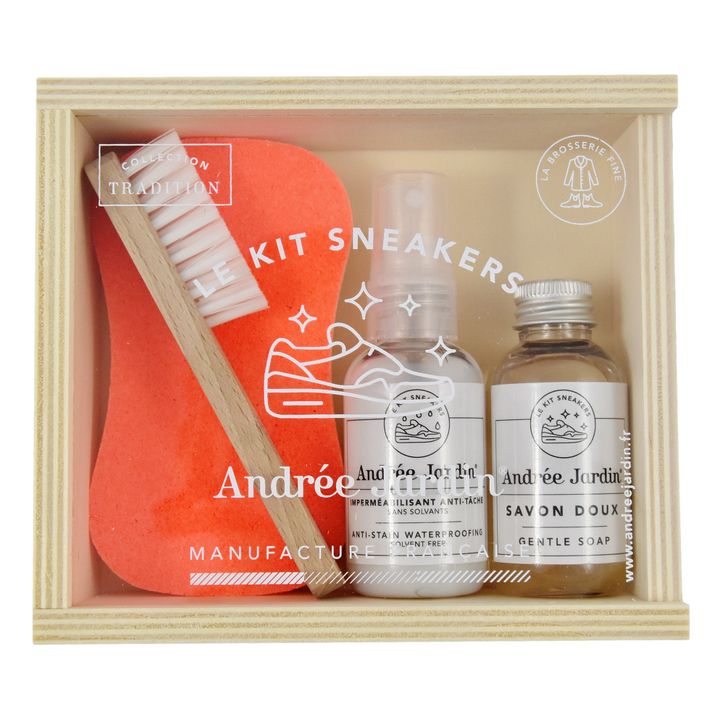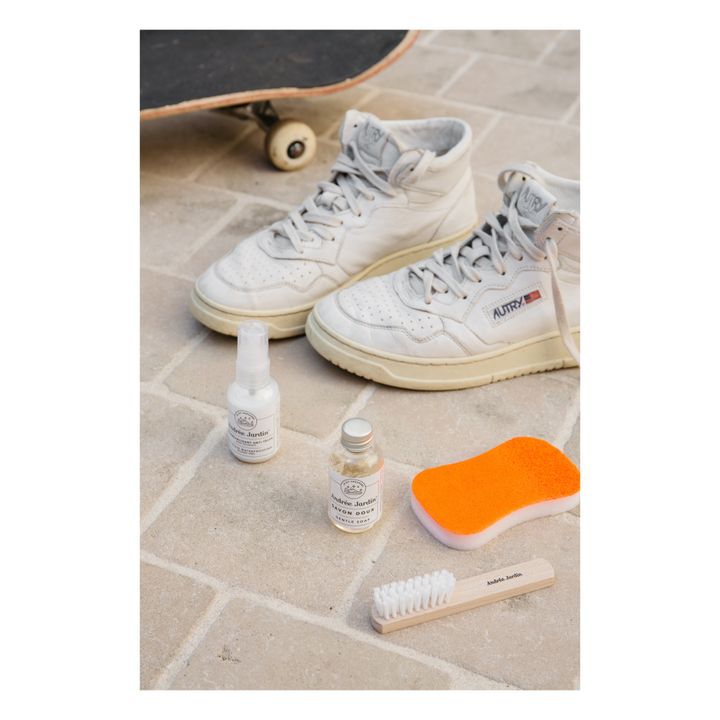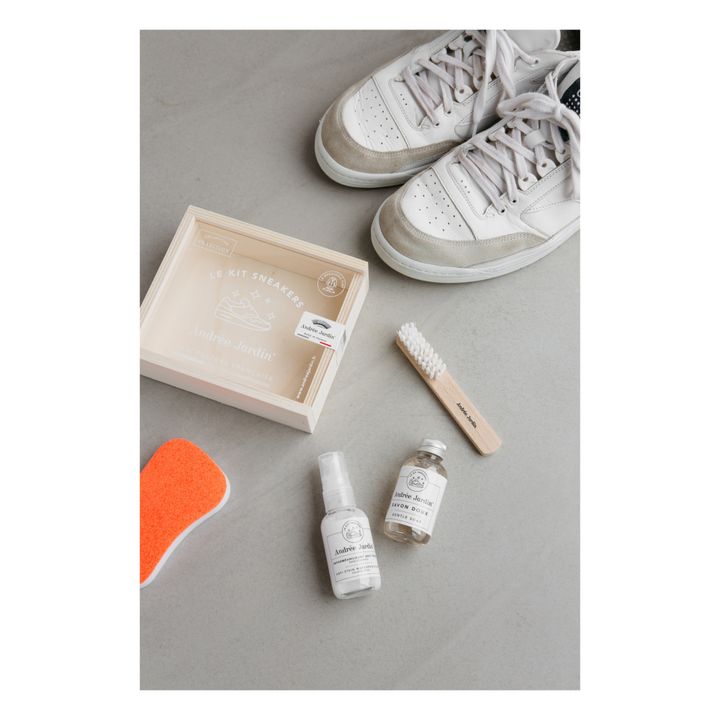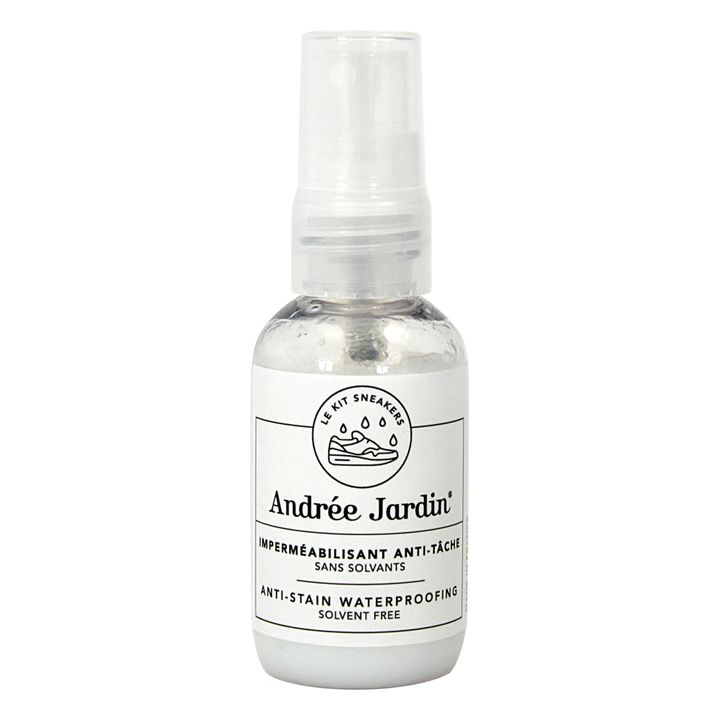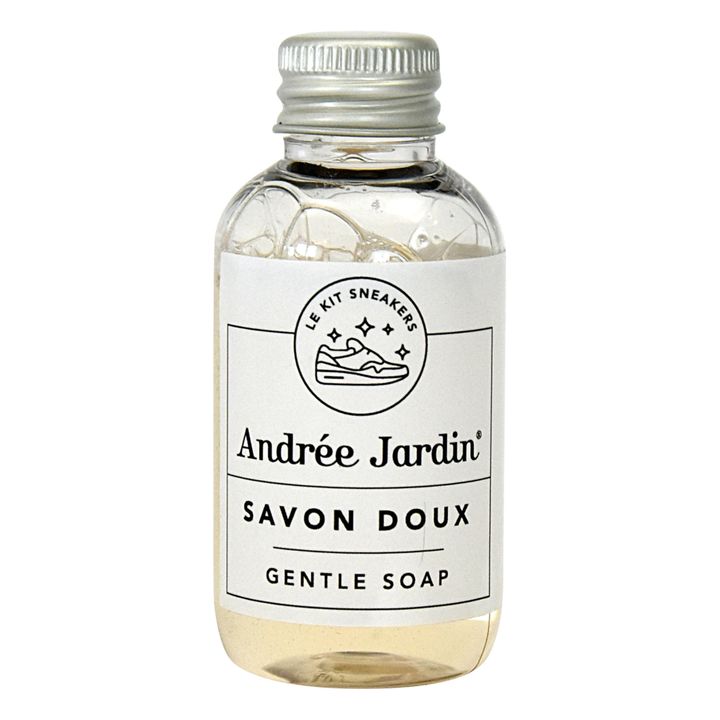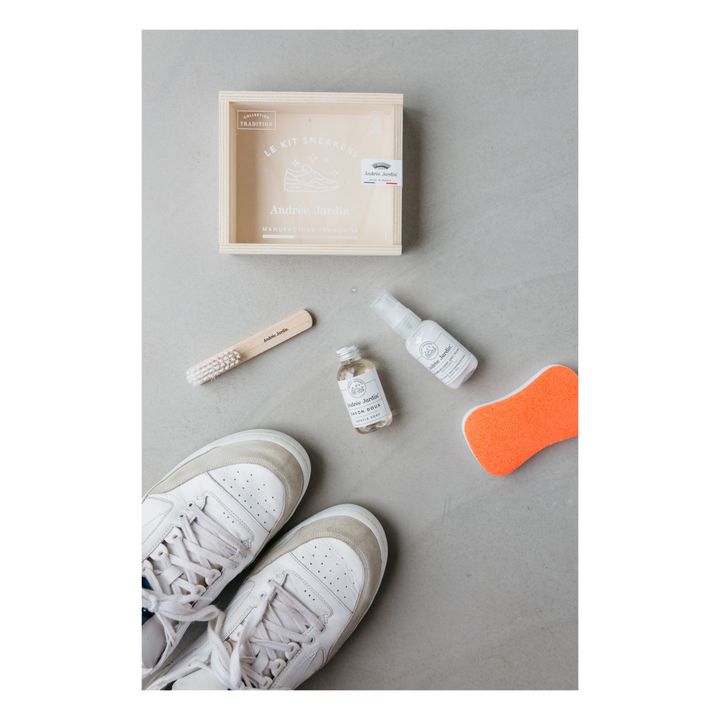 One size
Last item in stock
Greenable Criteria
Recycled or biodegradable packaging
This item's packaging has been made from recycled or biodegradable materials (which decompose into natural components found in nature).
Description
This sneaker cleaning and care kit is ideal for maintaining your trainers, tennis shoes and other everyday shoes.
CONTENTS
This kit contains: 1 nylon brush, 1 sponge, 1 mild glycerine soap (50 ml gel) and 1 waterproofing agent (50 ml spray)
COMPOSITION
Brush: raw beech wood and white nylon. Double-sided sponge: polyester foam with fine-grained alumina abrasive side. Gentle sneaker cleaning soap: glycerine gel. Anti-stain waterproofing spray: water-based fluorinated compound enriched with food-grade oil. Packaging: reusable poplar wood box and transparent polyethylene lid.
Free from chemicals, Solvent-free
DIRECTIONS FOR USE
Brush: ideal for deep cleaning, especially for your soles and lace eyelets.
Sponge: white side for cleaning shoe uppers or delicate surfaces and orange side for soles or ingrained stains.
Soft sneaker cleaning soap: put the soft soap on the brush or the wet sponge and rub well. Rinse lightly with water and leave to dry.
Anti-stain waterproofing: apply an even layer by cross spraying on the shoe.
DIMENSIONS
Length : 15.5 cm, Width : 13.5 cm, Depth : 5 cm