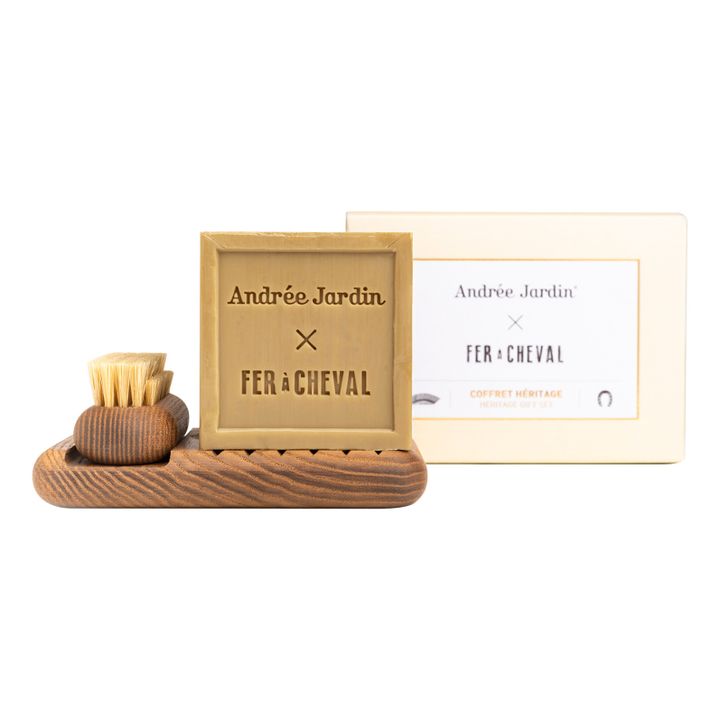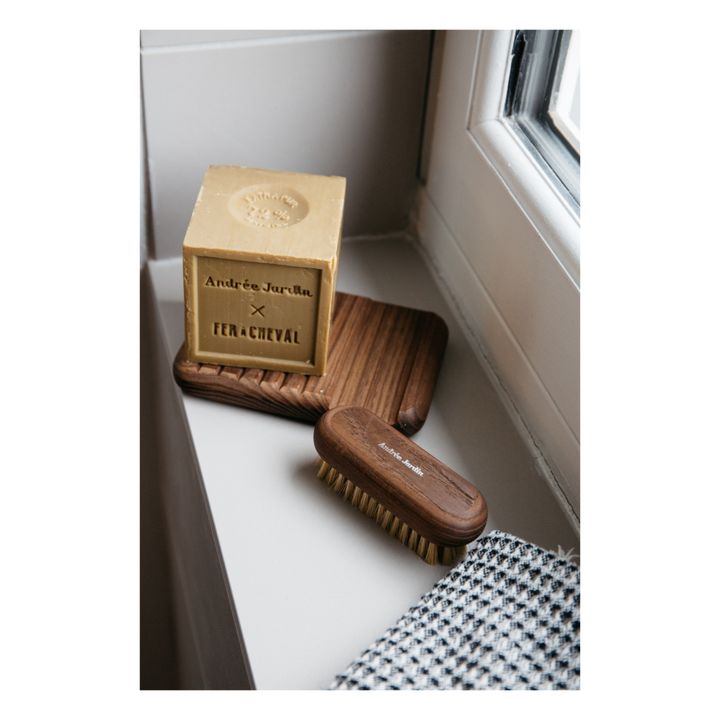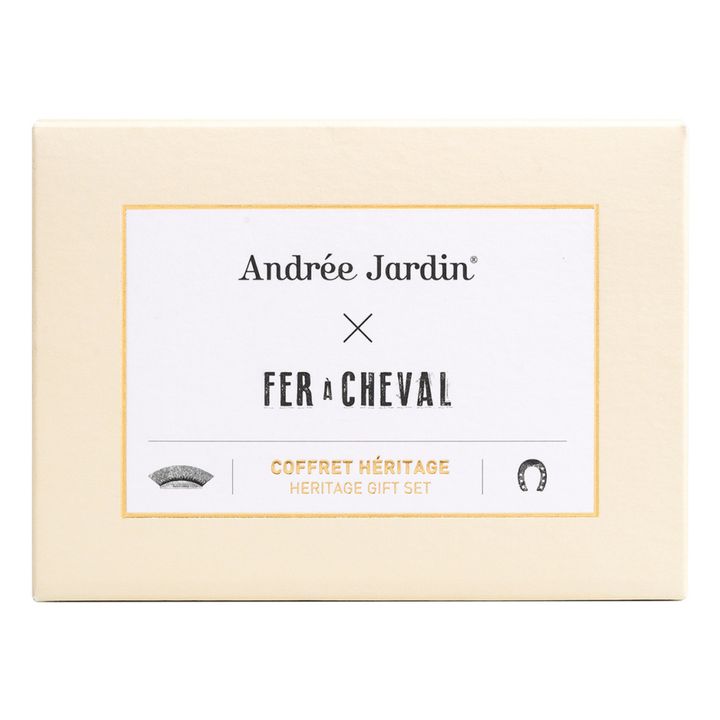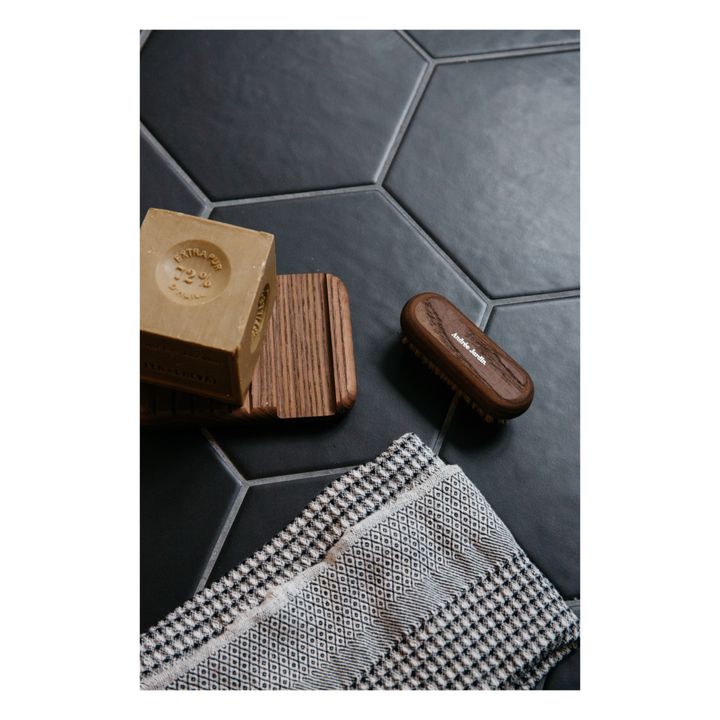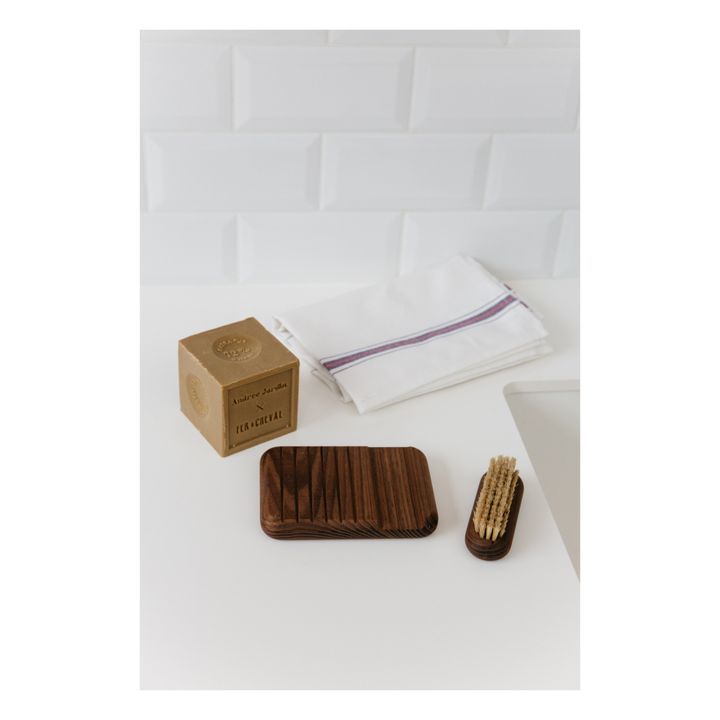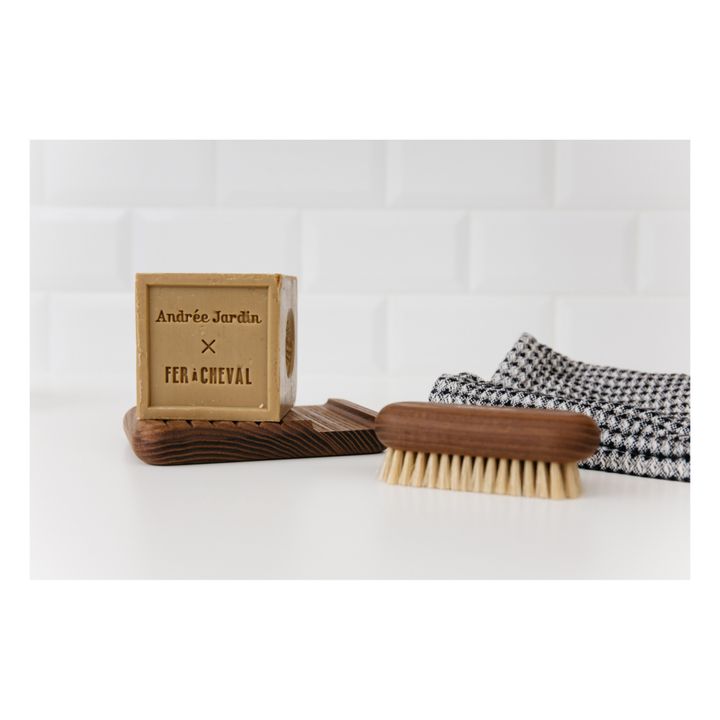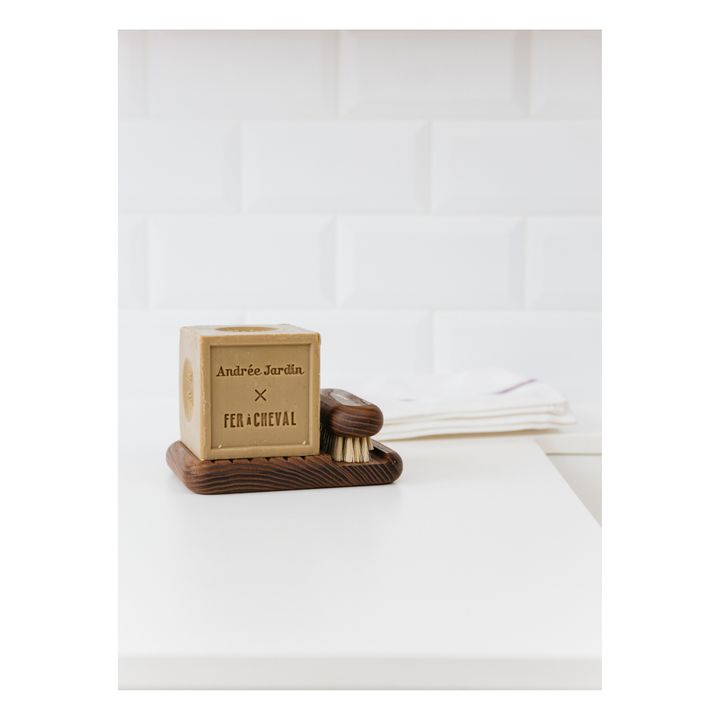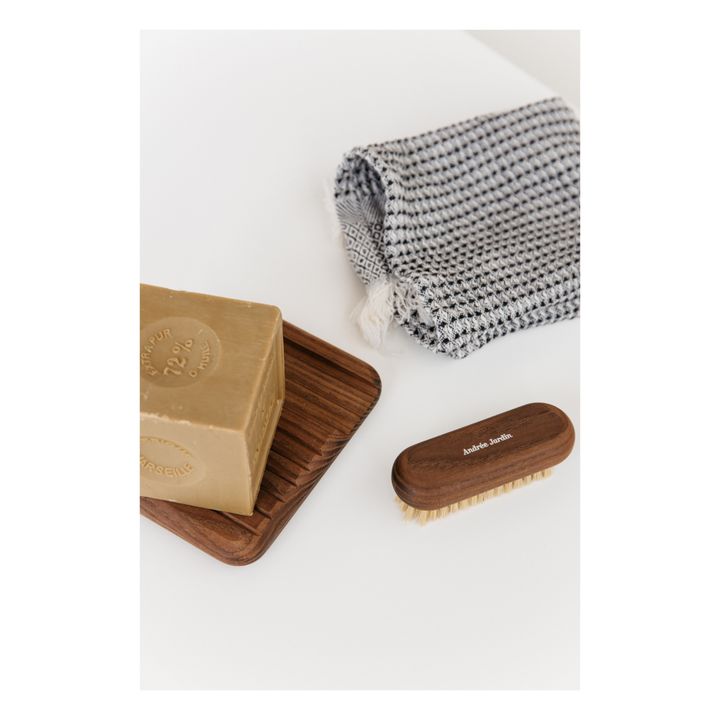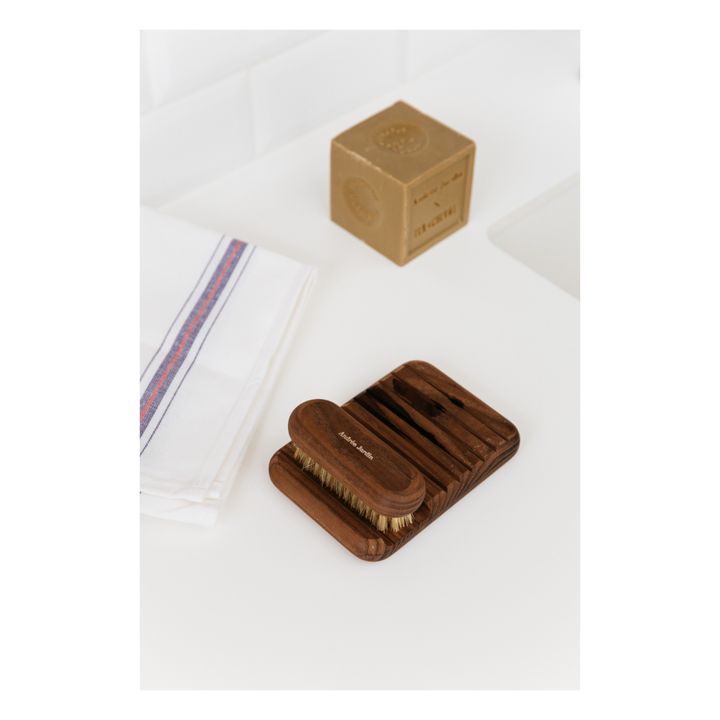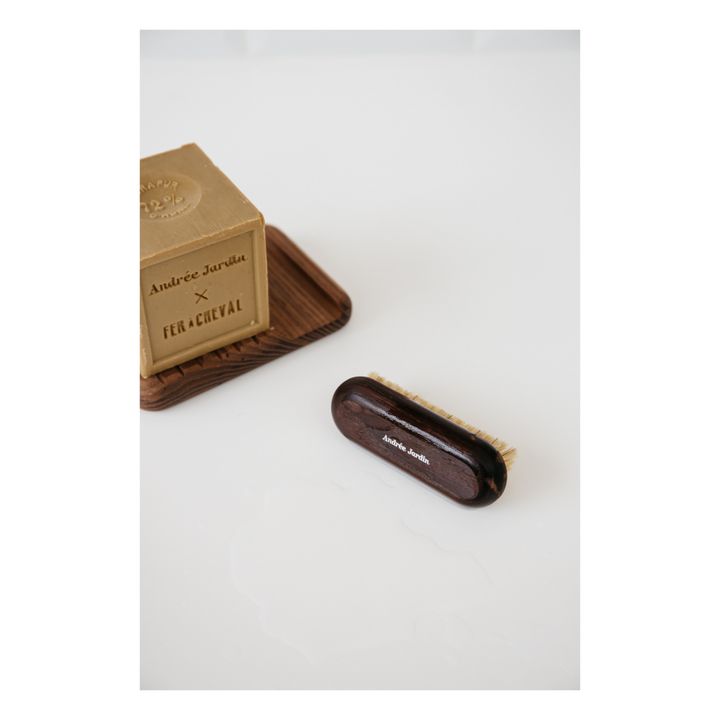 Greenable Criteria
Recycled or biodegradable packaging
This item's packaging has been made from recycled or biodegradable materials (which decompose into natural components found in nature).
Description
This sleek and elegant set is the result of a collaboration between Andrée Jardin and the Fer à Cheval soap factory. It contains 100% natural products.
DETAILS
1 soap dish, 1 nail brush and 1 Marseille olive oil soap. Dry the hairs downwards and drain well after use. Prolonged contact with water may alter its appearance.
COMPOSITION
The soap dish and nail brush made of thermo-heated ash wood, and the nail brush is made with natural white silk fibres. The Marseille olive oil soap is composed of sodium olivate, sodium cocoate, aqua, sodium chloride and sodium hydroxide, and made in a cauldron according to a traditional method, free from perfume, colouring or preservatives.
DIMENSIONS
Box: 13 x 10 x 10 cm, nail brush: 9 x 3 x 3 cm, soap holder: 12 x 9 x 2 cm