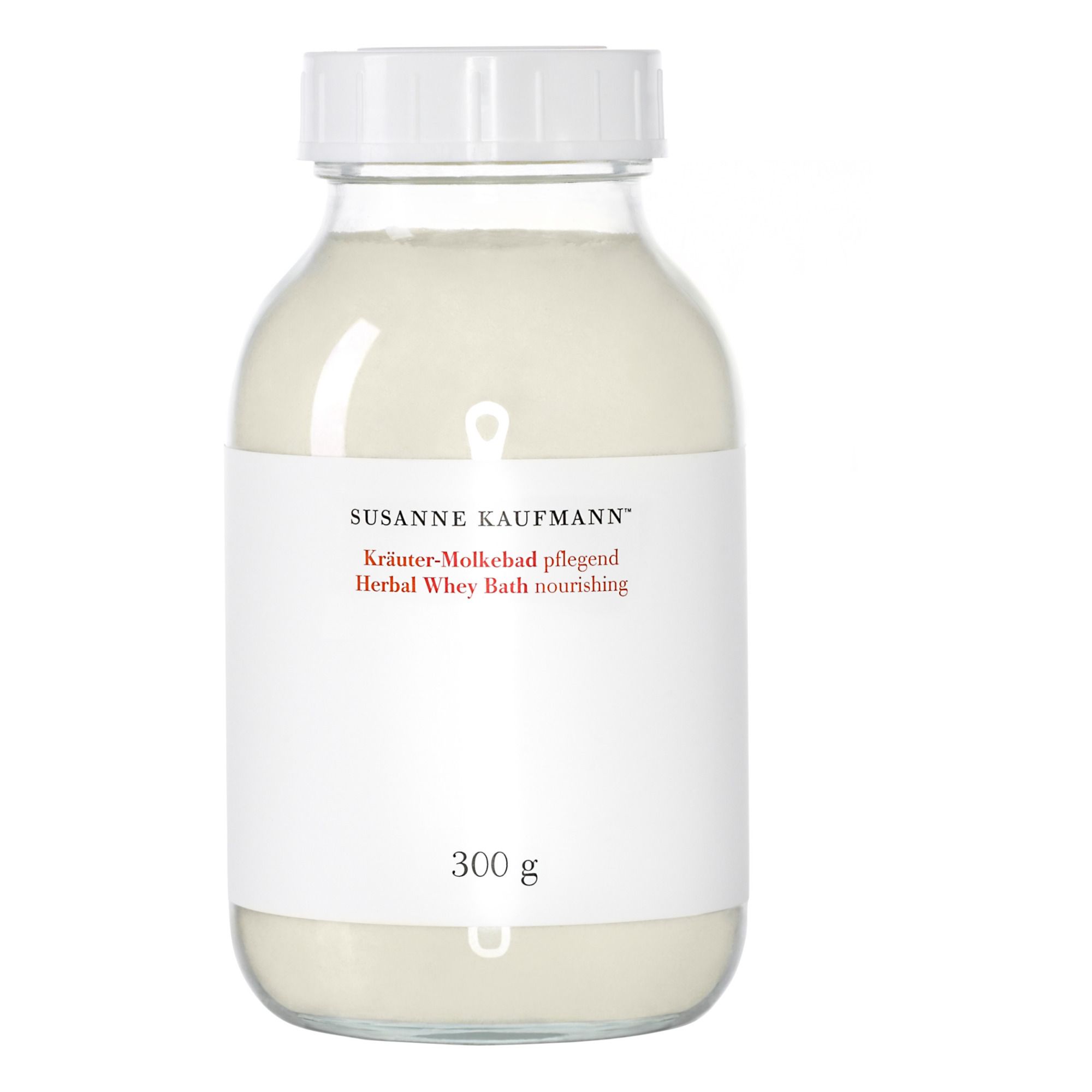 Greenable Criteria
Certified vegan
The vegan label guarantees that no animal testing was conducted at any stage on this item. Further, this product contains no ingredients derived from animals, animal by-products and animal-derived GMOs.
Description
Susanne Kaufmann's soft skin bath powder will offer you a relaxing moment for body and mind after a busy day.

BENEFITS:

Lime blossoms are known for their healing, calming and relaxing properties. Chamomile has a soothing effect, while whey has powerful detoxifying and firming properties. The bath will be infused with a pleasant smell and will leave your skin silky smooth.

DIRECTIONS FOR USE:

Add five to seven teaspoons to a full bath. Relax in the warm water for up to 30 minutes and let the nourishing herbal extracts soothe your body and senses.

COMPOSITION:

Chamomile: Chamomile has an anti-inflammatory, skin refining and antiseptic effect. It also improves cell renewal.

Lime blossom: Soothes irritation, moisturises, reduces skin redness and improves the condition of the skin's capillaries. It also reduces skin impurities, has an anti-inflammatory effect and promotes skin healing.

Silicic acid: Silica is unique in its function as it provides both strength and elasticity.

Whey powder: Whey cleanses, deacidifies and softens the skin. Thanks to its high mineral and lactic acid content, the skin's pH is regulated and the natural balance is maintained.

INGREDIENTS

Lactis Proteinum Powder (whey), Maltodextrin, Silica, Perfume (Fragrance), Chamomilla Recutita (Matricaria) Flower Extract, Tilia Cordata (lime) Flower.
Details : Cosmetics items may not be refunded or exchanged
Made in : Austria