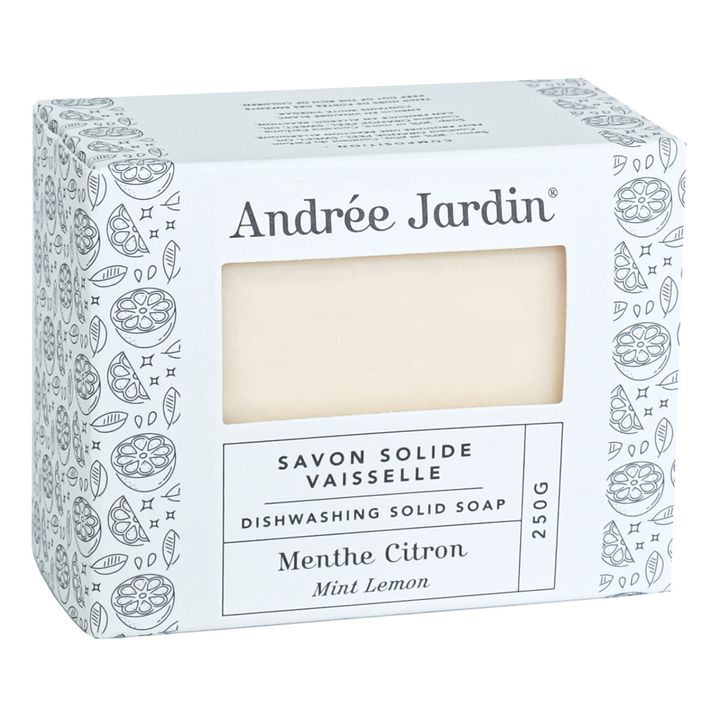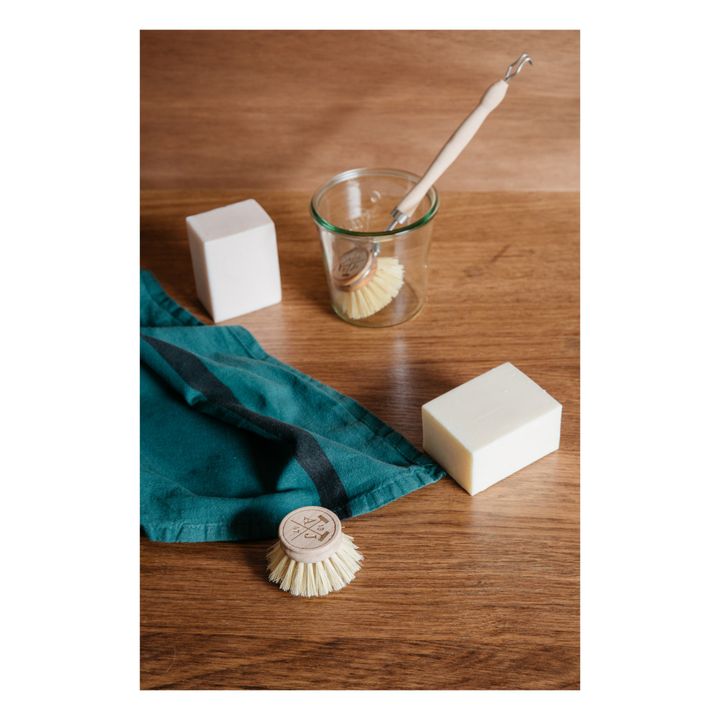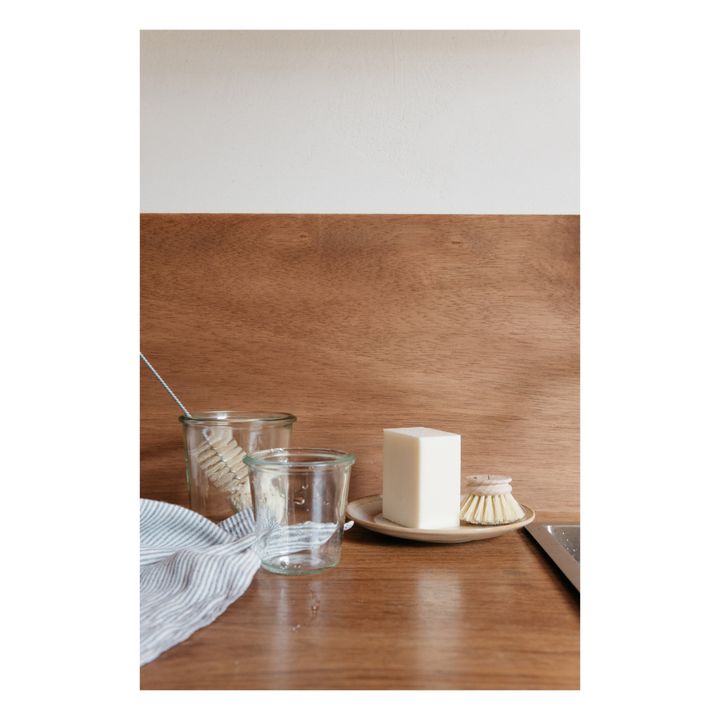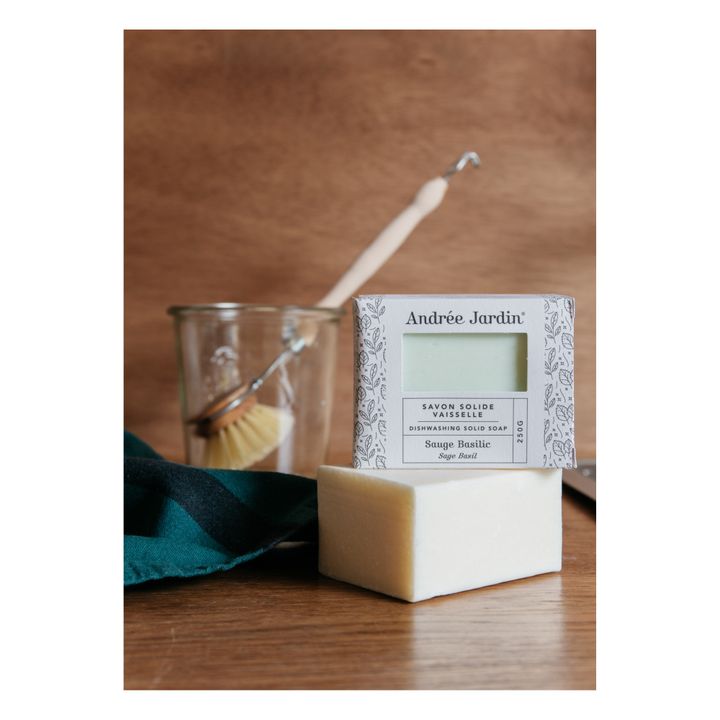 Greenable Criteria
Recycled or biodegradable packaging
This item's packaging has been made from recycled or biodegradable materials (which decompose into natural components found in nature).
Description
On average, we consume 4 litres of dishwashing liquid per year, which is equivalent to 8 to 10 plastic bottles. This solid, eco-friendly and zero-waste dishwashing detergent, will help to reduce your impact on the planet. A 250 g soap can last up to 6 months.
BENEFITS
White Vinegar cleans and degreases perfectly. 
DIRECTIONS FOR USE
Moisten your sponge and rub it on the soap to make it foam up. You can then clean your dishes as usual. You can also use a dish brush with this soap.
DIMENSIONS
Length : 8 cm, Width : 7 cm, Thickness : 5 cm
Weight : 0.25 kg