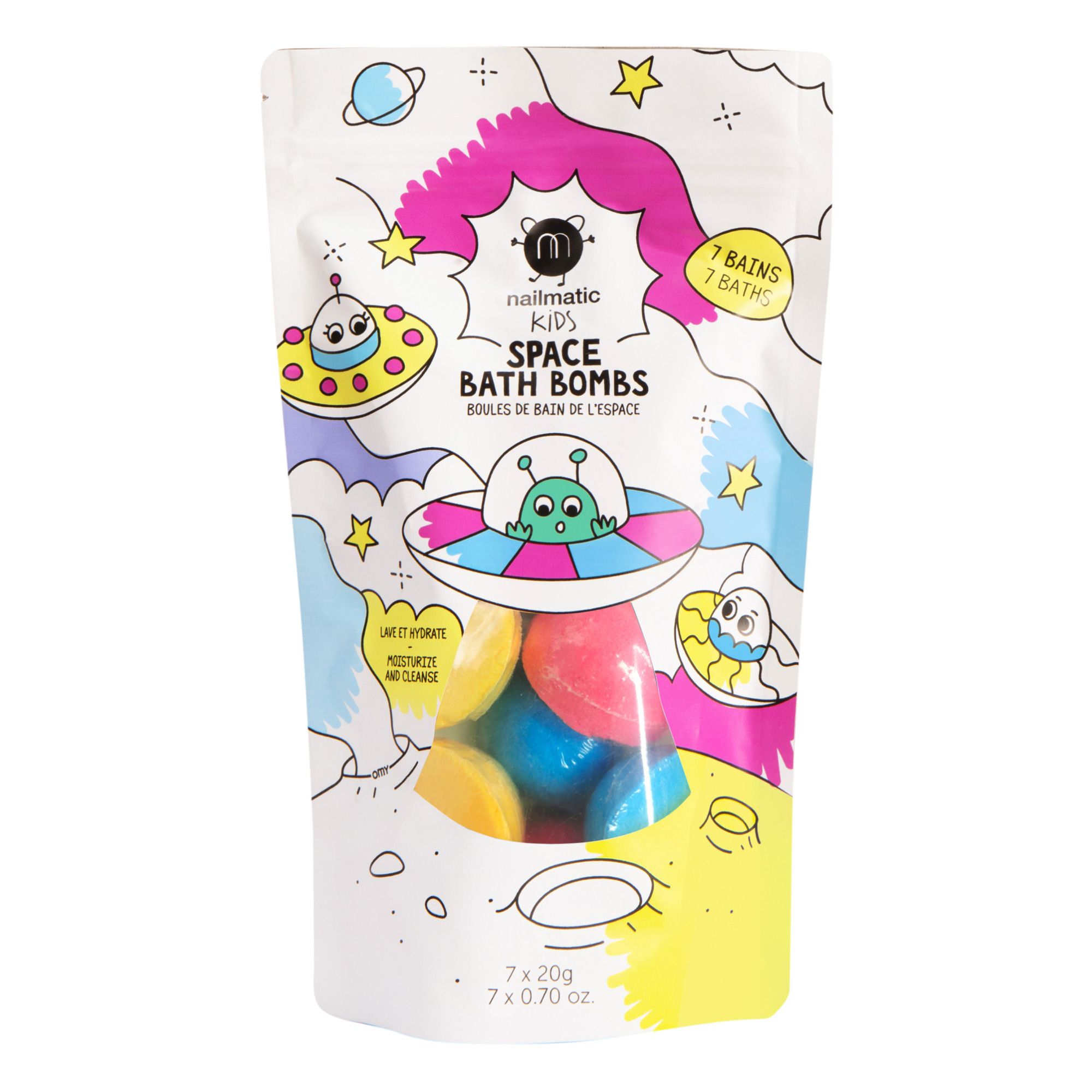 Greenable Criteria
Certified vegan
The vegan label guarantees that no animal testing was conducted at any stage on this item. Further, this product contains no ingredients derived from animals, animal by-products and animal-derived GMOs.
Description
Enjoy a fun and relaxing bath with these bath bombs!
BENEFITS
These bath bombs provide a moisturising and soothing effect and have been specially formulated for children.
CONTENTS
This pack lets you enjoy 7 coloured baths: 2 blue, 3 red and 2 yellow.
COMPOSITION
Citric acid to regulate the overall PH, Chamomile extracts, Sunflower oil and Sweet almond oil.
DIRECTIONS FOR USE
Suitable for sensitive skin
Reminder: never leave a child unattended in the bath. Suitable for children 3 years and above.
Cosmetic products can not be returned or exchanged