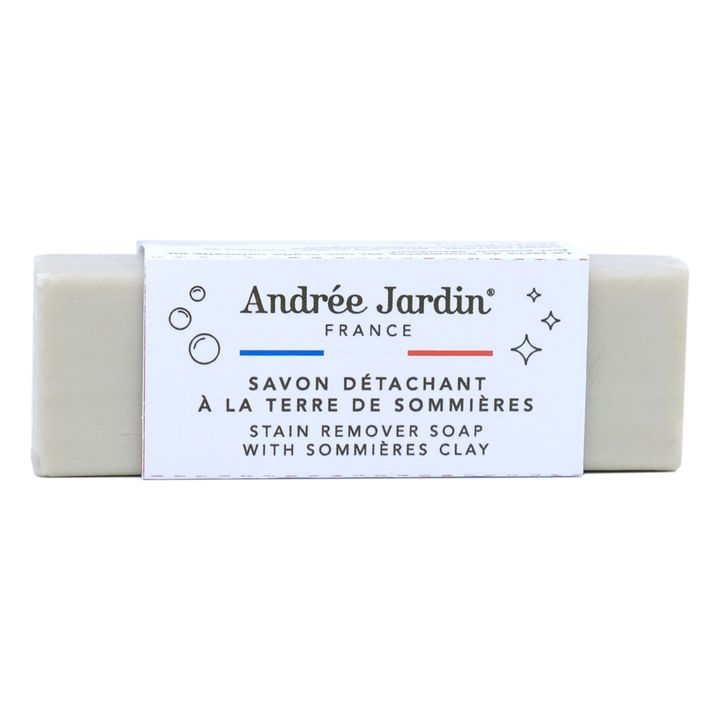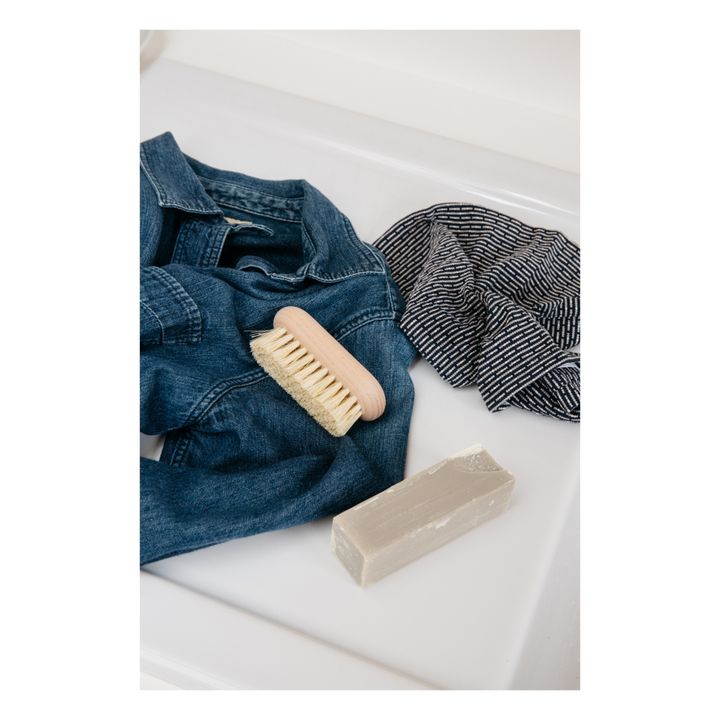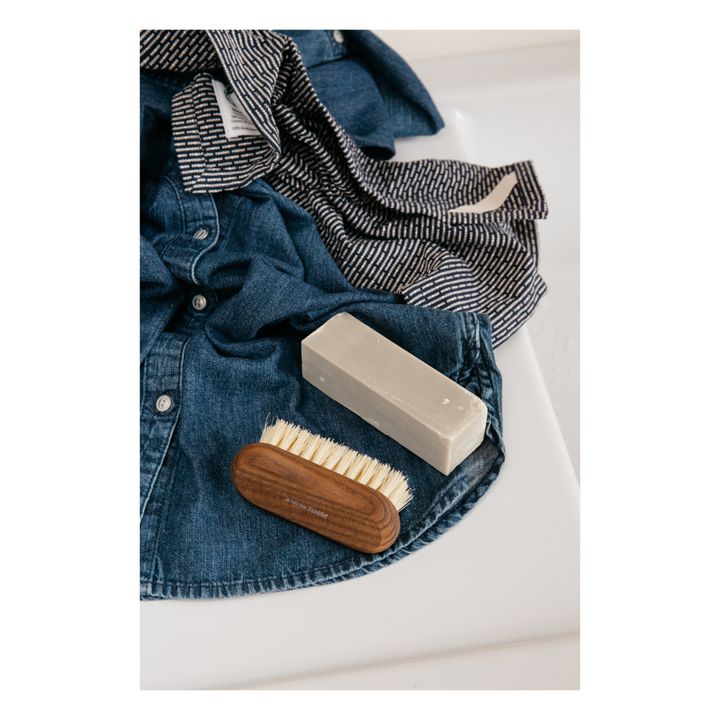 Andrée Jardin 
Stain Remover Stick with Orange Essential Oil | Blanc/Écru
Description
This stain remover soap is effective against fruit, coffee, tea, grass, blood, grease, wine, ink... It's a natural miracle solution.
BENEFITS
Natural clay has a strong stain removal power. The orange essential oil gives a fresh and pleasant scent to the linen.
COMPOSITION
Terre de Sommières, natural clay and orange essential oil.
DIRECTIONS FOR USE
Moisten the soap and rub directly on the stain before hand or machine washing. It is particularly useful for removing sweat marks, cuffs, and shirt collars. On delicate textiles (lingerie, silk, lace, baby linen, etc.), lather the soap and rub the wet linen lightly before soaking and rinsing well with clean water.
DIMENSIONS
Length : 11 cm, Width : 3.3 cm, Thickness : 2.5 cm
Weight : 100 kg