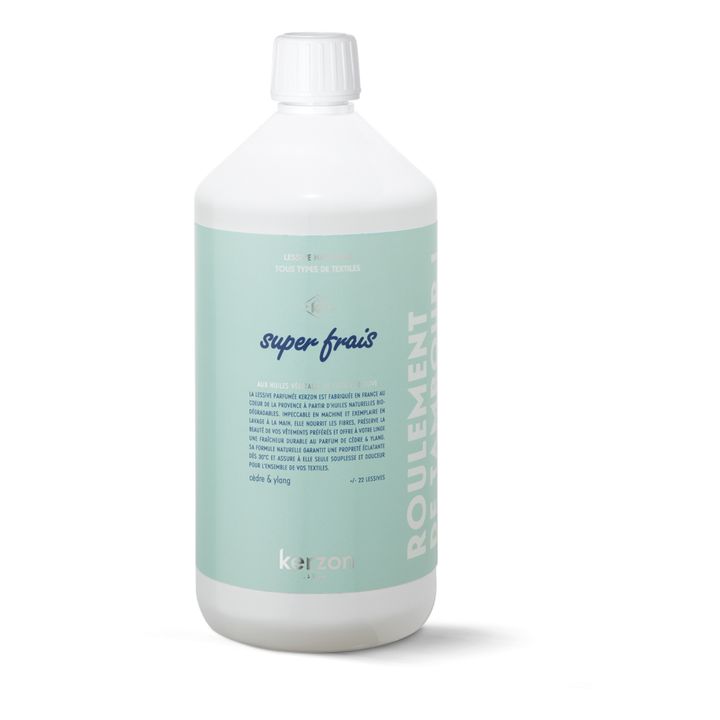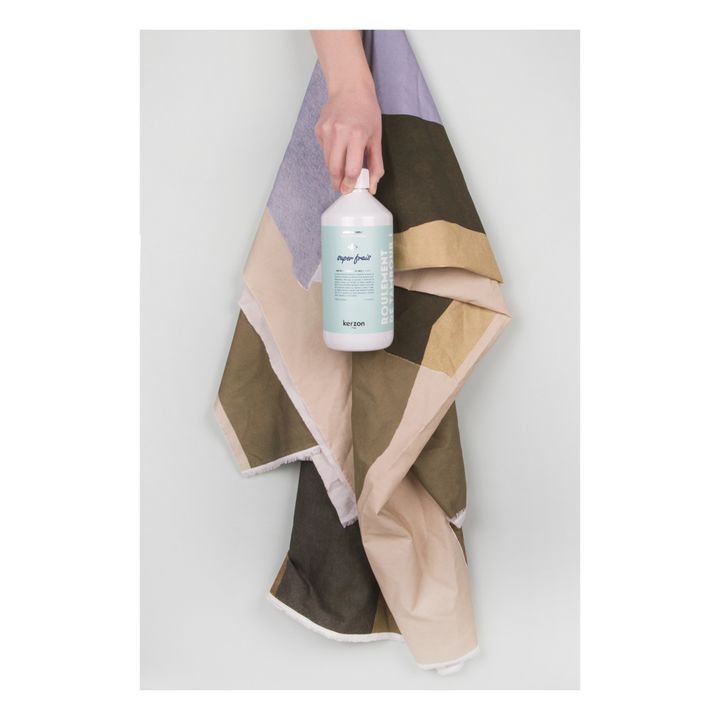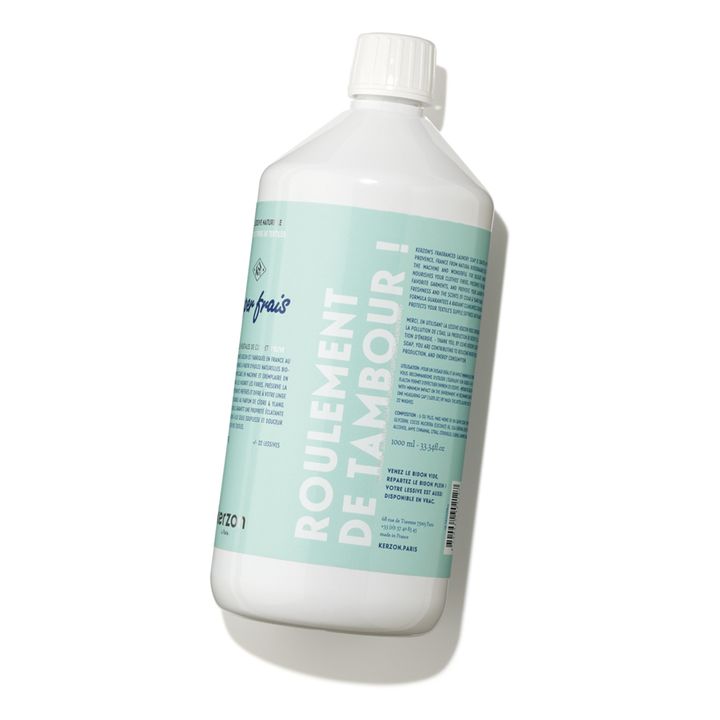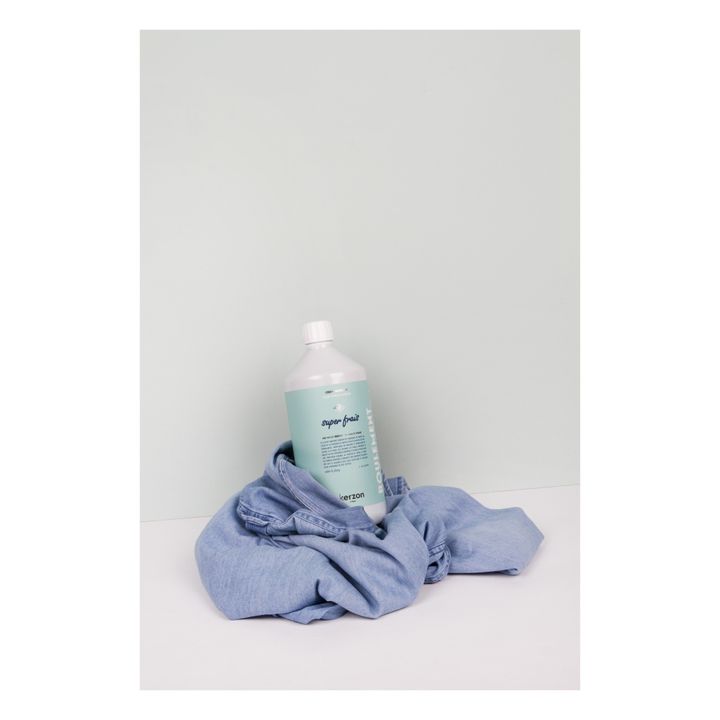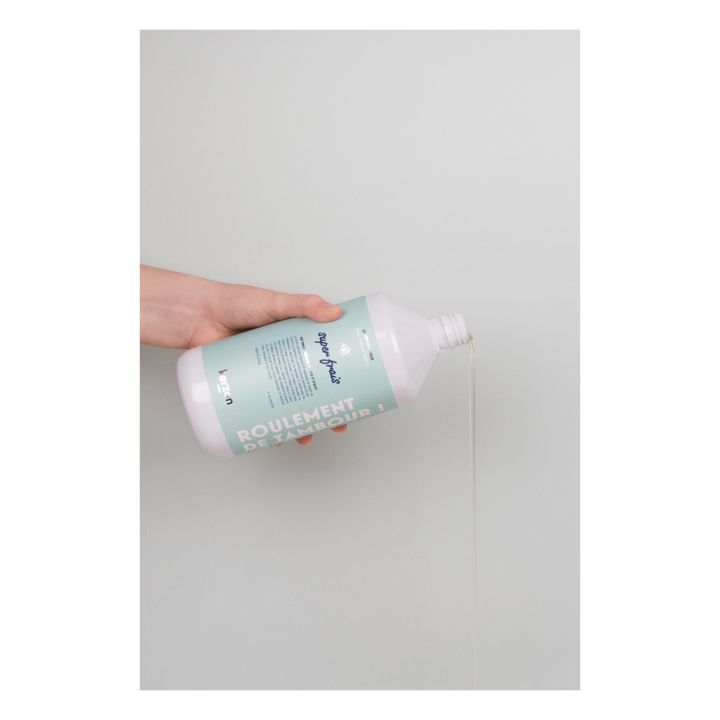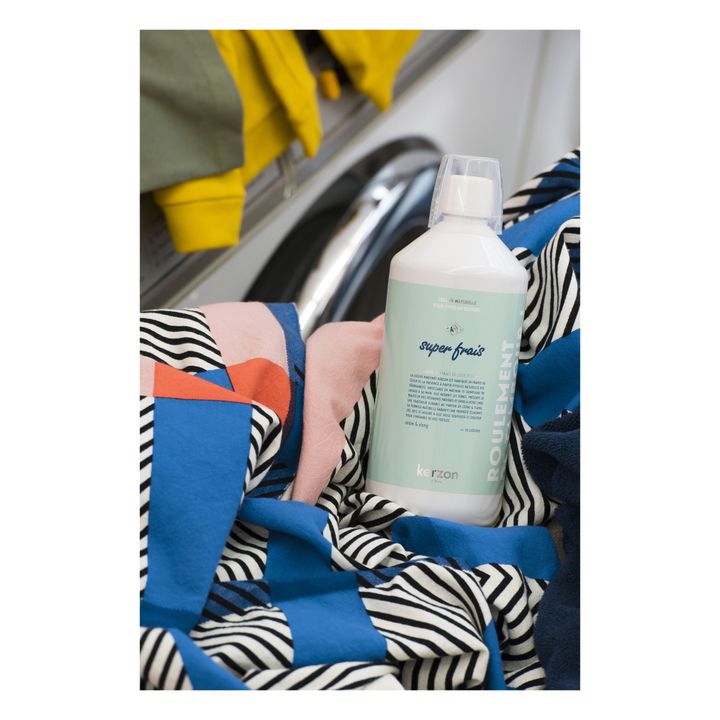 Kerzon 
Super Frais Scented Laundry Detergent - 1000 ml
Greenable Criteria
Artisan made
This item was handcrafted by artisans using traditional skills and techniques. Only a limited quantity has been made; it has not been mass-produced.
Description
This laundry detergent is made using natural biodegradable oils and is packed with high quality ingredients. It is perfect for both machine and hand washing, nourishing the fibres of your clothes while giving them long-lasting freshness. Super Frais evokes the sweetness of childhood: it revives your memory of baby fragrances and the pleasure of wrapping oneself in freshly washed sheets. It has subtle head notes of aniseed and citrus with honeysuckle heart notes, on a base of cedar and ylang.
BENEFITS
Its eco-friendly formula leaves your laundry ultra-soft and clean thanks to the action of biodegradable vegetable oils.
COMPOSITION
Natural coconut and olive oils. Bottle made from 100% recycled household waste. 100% biodegradable formula that breaks down in less than a month.
Vegan
DIRECTIONS FOR USE
We recommend that you pour the equivalent of 40ml per wash into the drawer of your washing machine and do not add fabric softener (1 litre - 25 washes).
INGREDIENTS
5 ou plus, mais moins de 15% savon (soap), parfum (fragrance), glycerin, cocos nucifera (coconut) oil, olea europaea (olive) fruit oil, benzyl alcohol, amyl cinnamal, citral, citronellol, eugenol, limonene, linalool.
Cosmetic products can not be returned or exchanged, Dermatologically tested