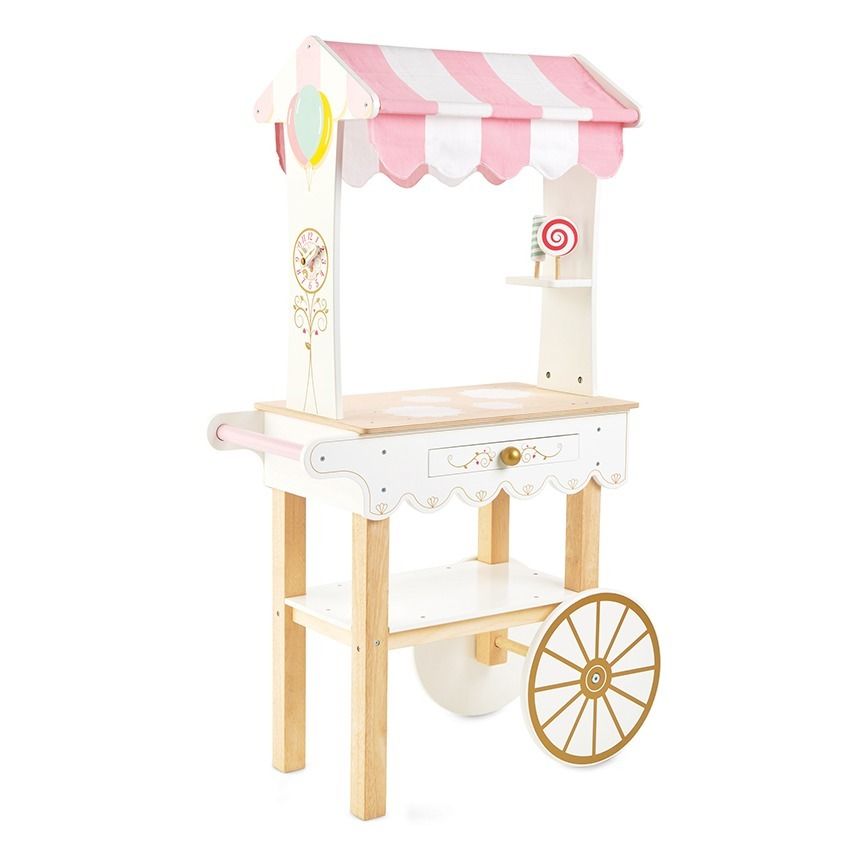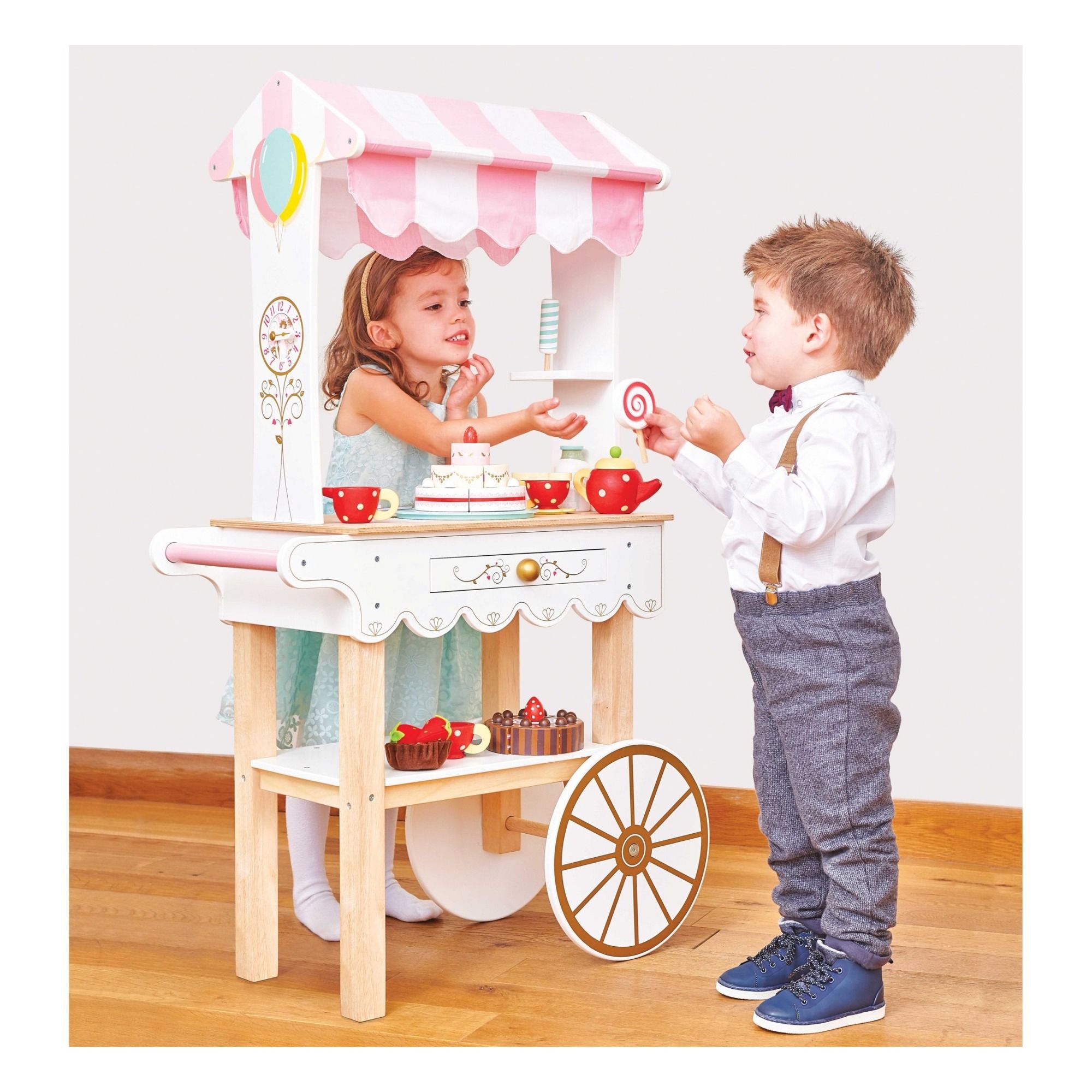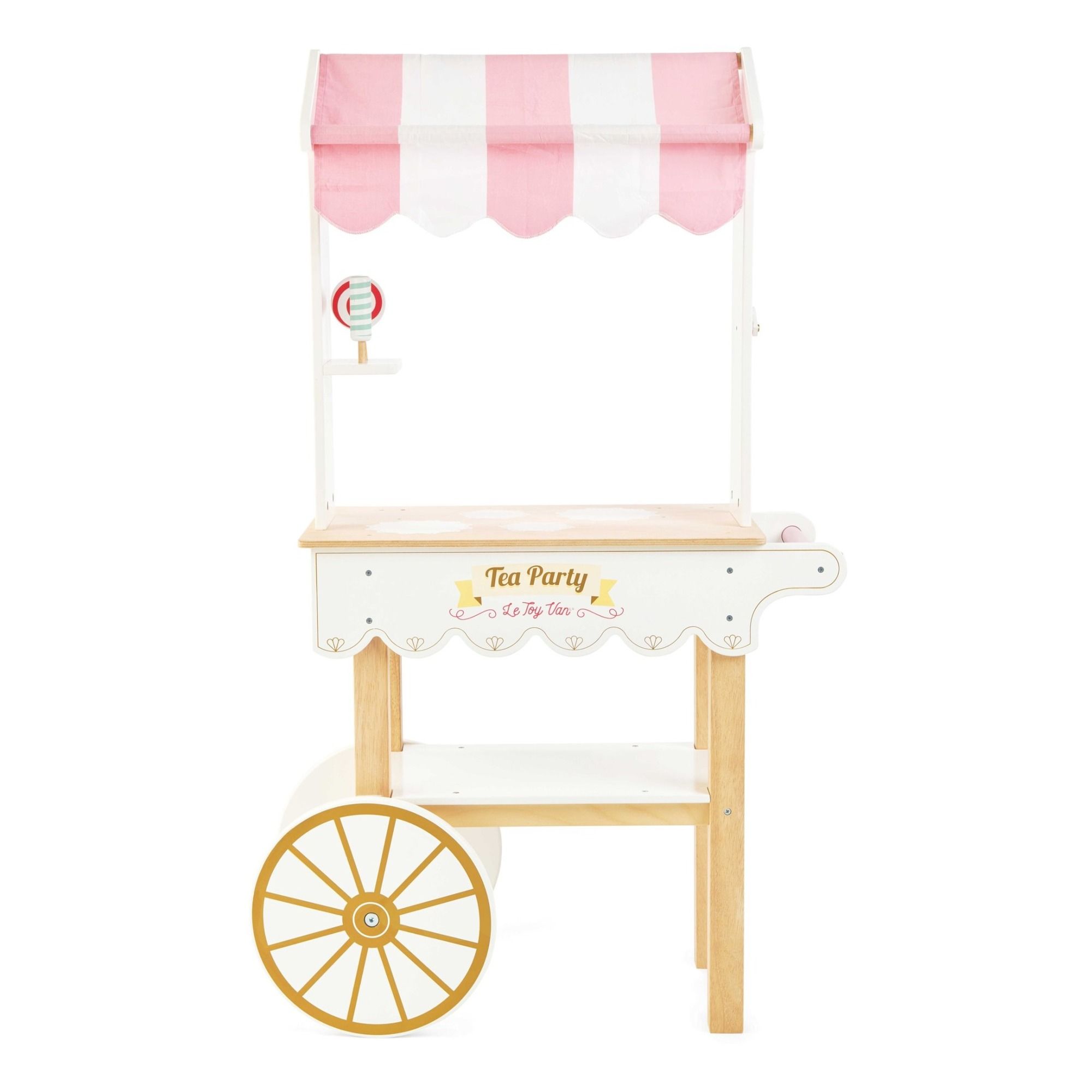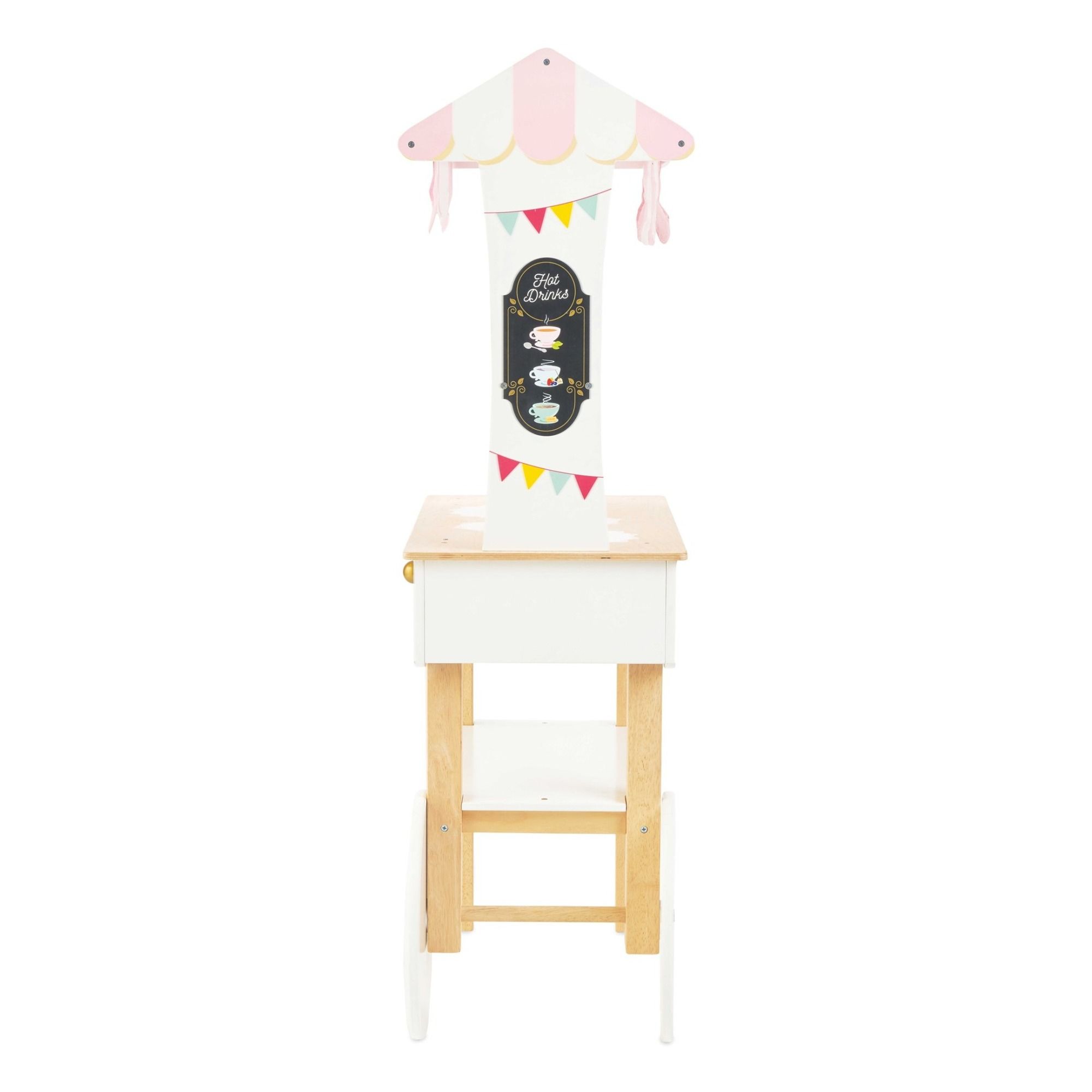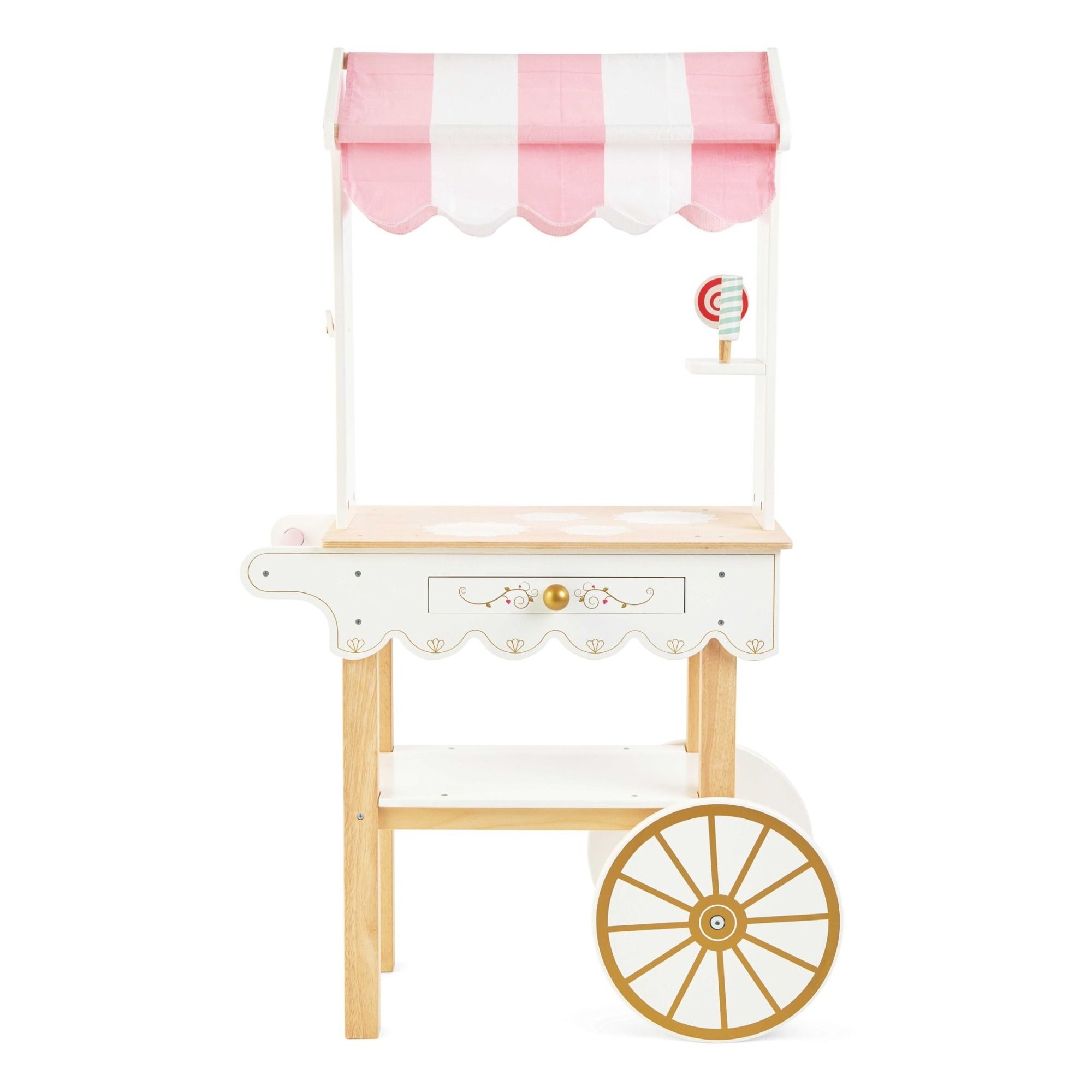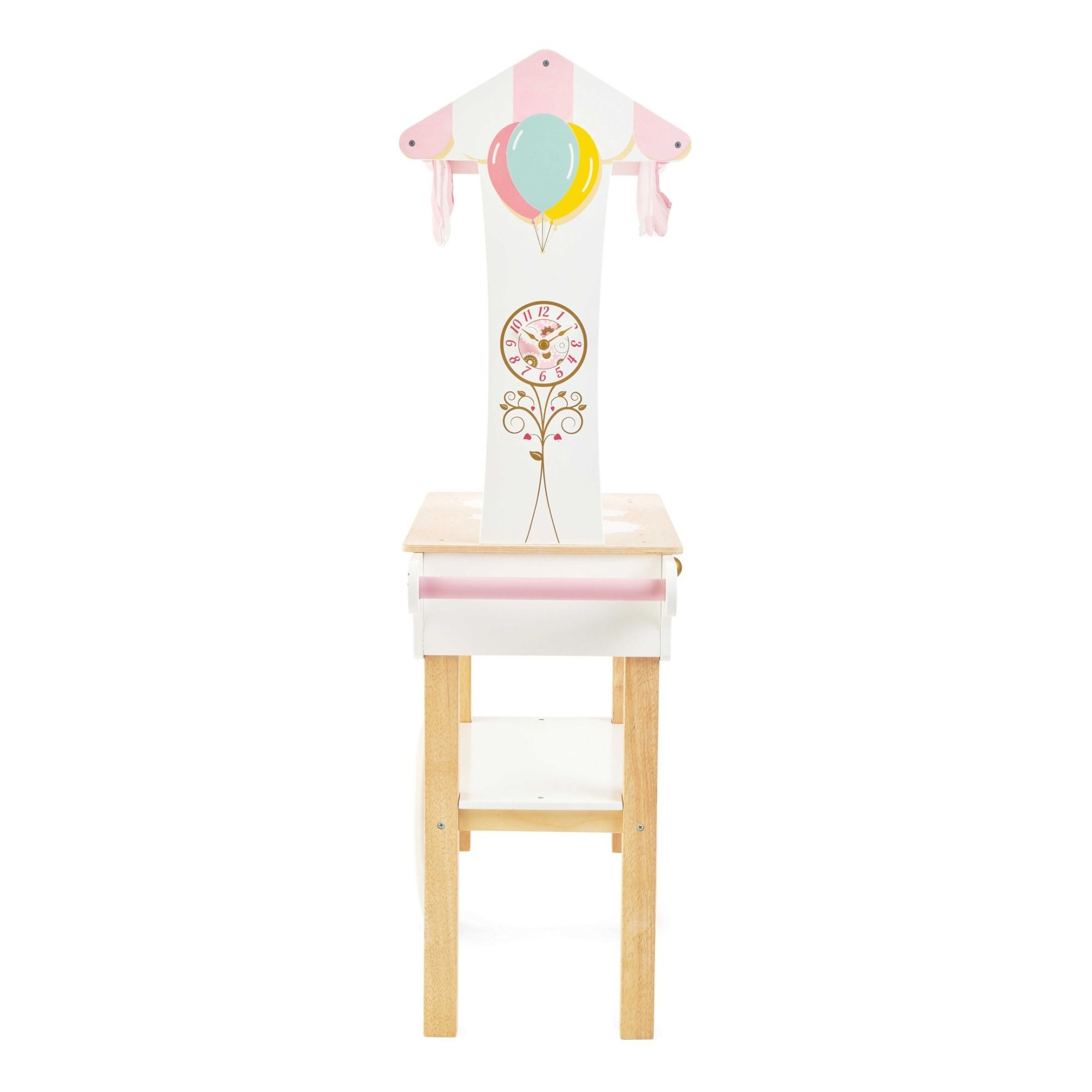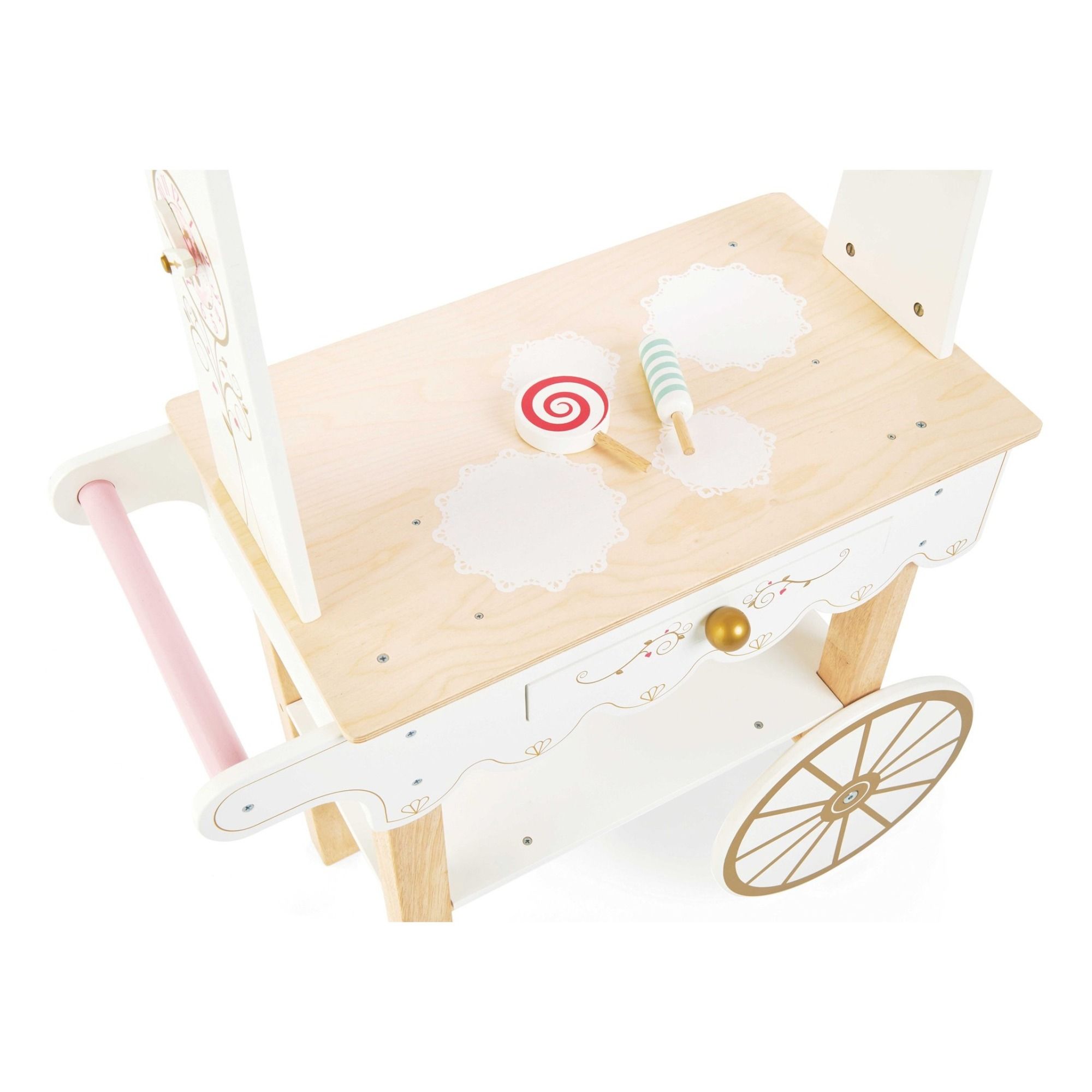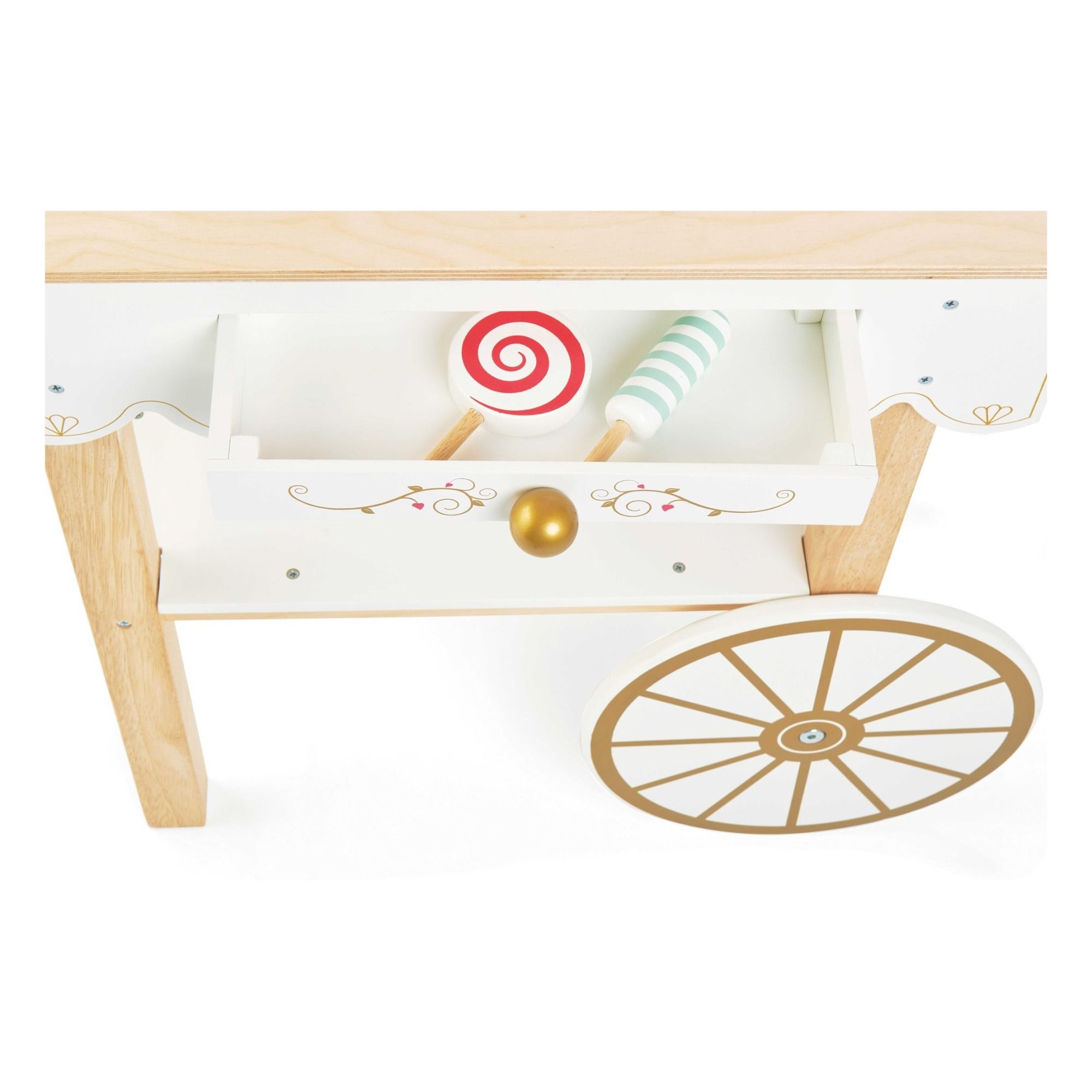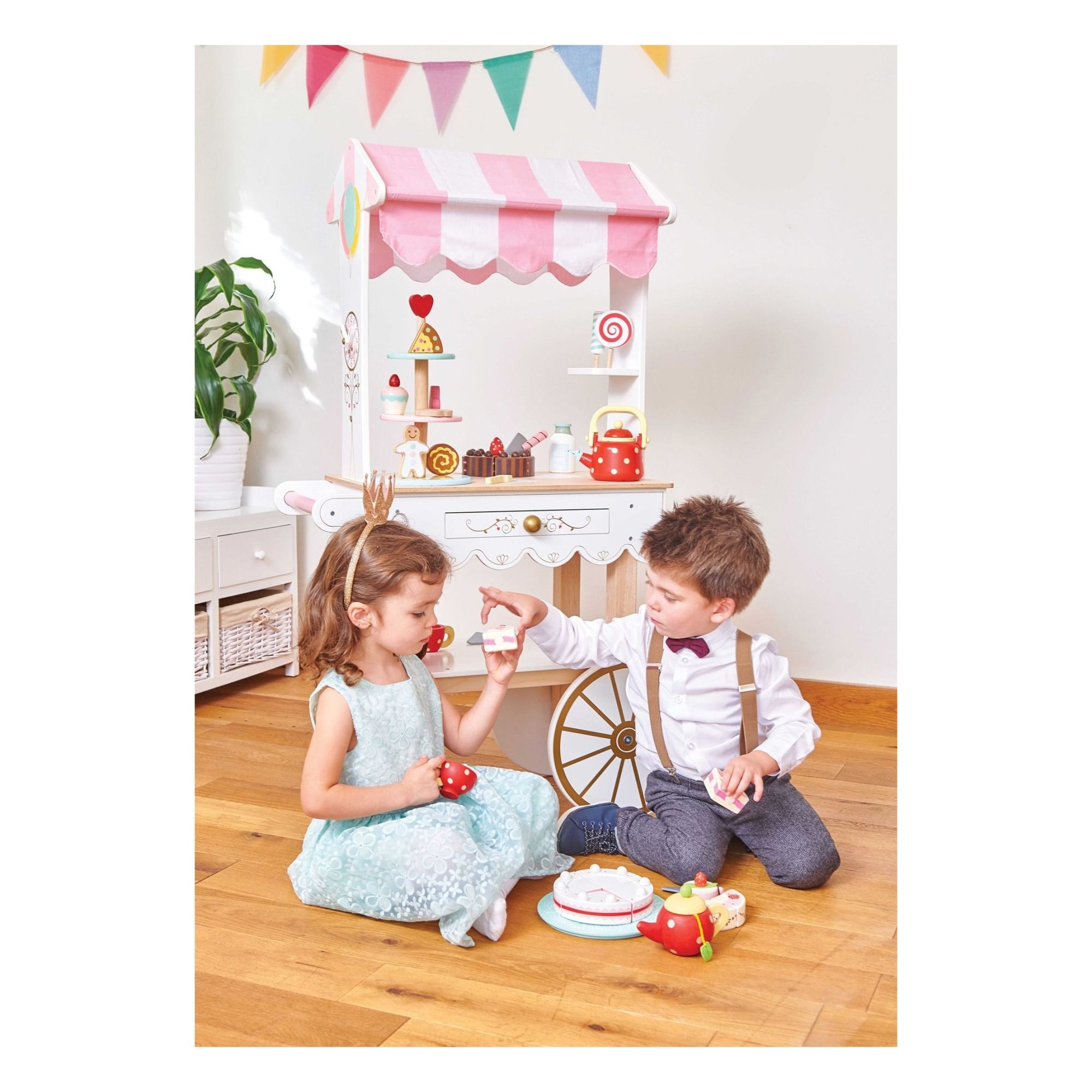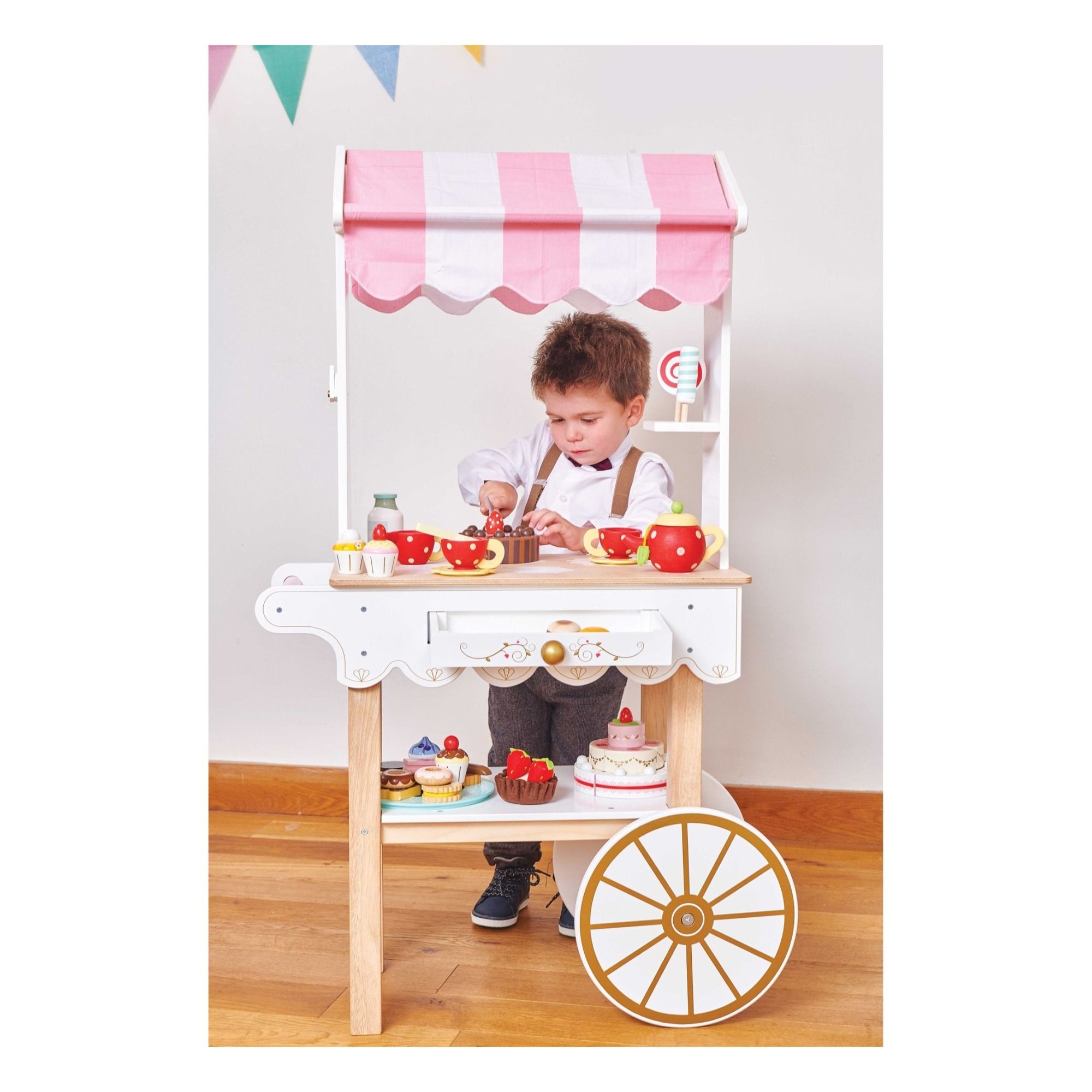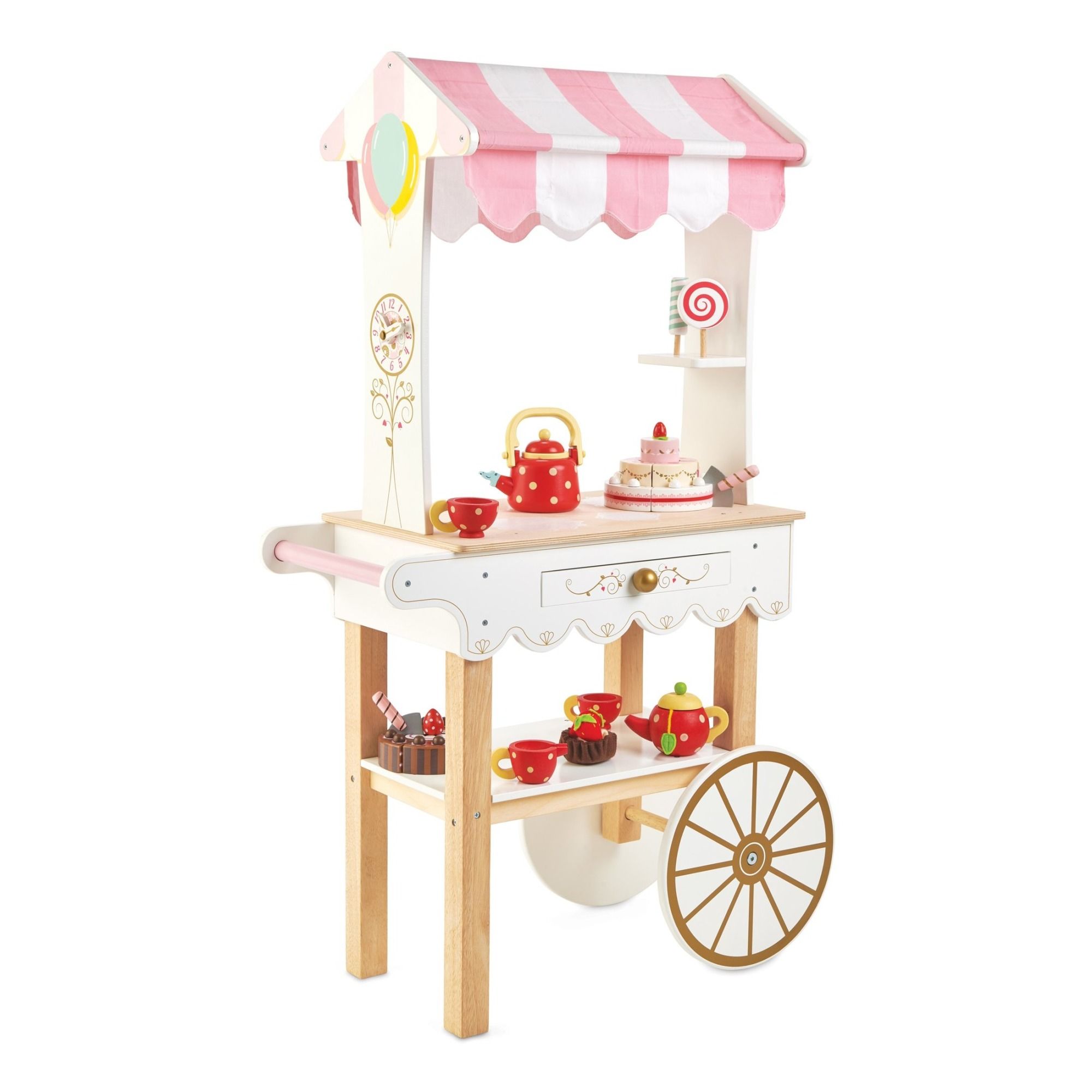 Description
Time for Tea! Bedecked in a rose and white striped fabric canopy and featuring a secret drawer. A classic barrow style trolley with two wheels and handle. Unique artwork adorns the trolley, including delightfully illustrated drinks and cakes menus on both side panels. A flourish of golden paint adds a ritzy style to afternoon tea. Stimulating extensive imaginative and social play.
Help develop imagination, Helps develop social skills
Details : accessories not included, 1 shopping trolley(s)
Age : From 3 years old
Fabrics : Wood, Cotton
68,5 x 32,5 x 114 cm.
Carts
Displaying 6 out of 6 items