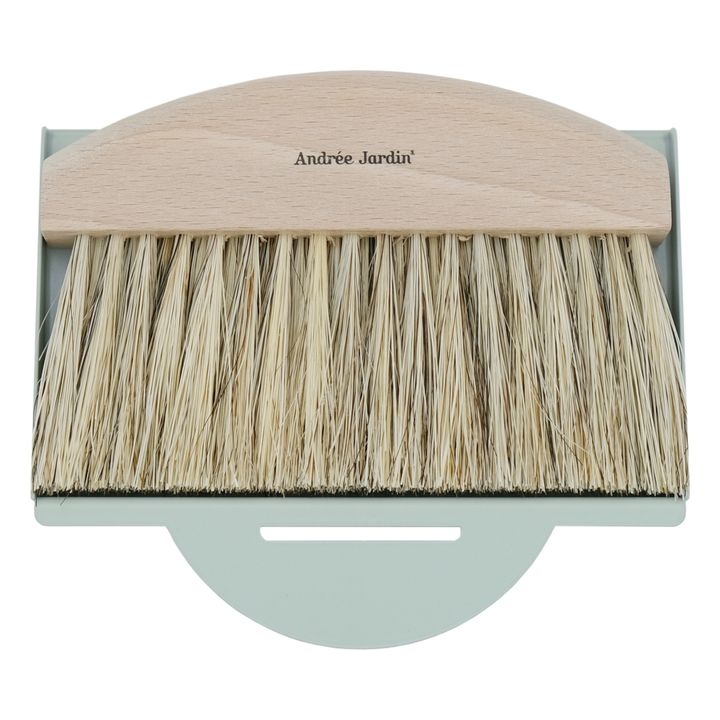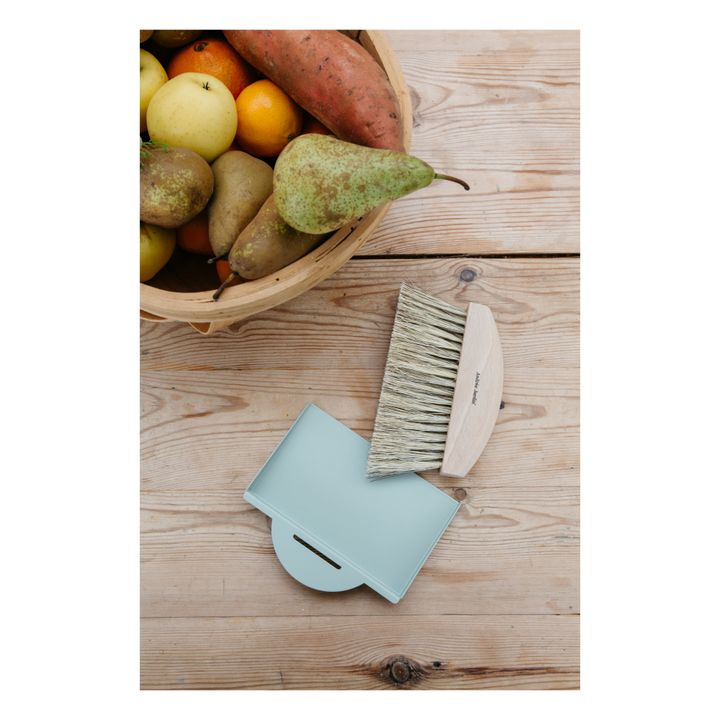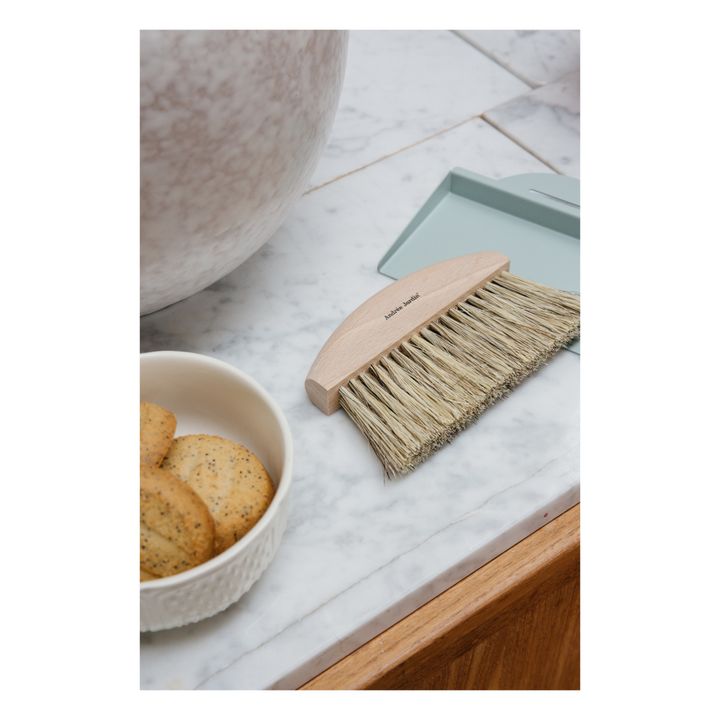 Andrée Jardin 
Table Brush & Dustpan Set - Clynk Nature | Grey-green
Greenable Criteria
Sustainably harvested wood
This item has been made of wood sourced from sustainably managed forests that do not contribute to deforestation.
Description
This elegant table brush and dustpan set is the result of a collaboration between Andrée Jardin and the Nantes-based designers Mr & Mrs Clynk. With its beautiful and ultra-practical design, it is a boon to any home.
DETAILS
This set contains: 1 dustpan, 1 table brush
To extend the lifespan of your table brush and dustpan, we recommend cleaning it from time to time by following these steps:
Dip the brush bristles in soapy water. Rinse with warm water. Shake off the remaining water after washing. Let the dustpan dry at room temperature. Finish by combing the bristles. The sheet can be cleaned with a little soapy water and a sponge, then rinsed under water.
COMPOSITION
Brush: Varnished beech wood, plant fibres, and natural horsehair. Dustpan: Powder coated steel. Packaging: Recycled kraft cardboard
DIMENSIONS
Length : 15 cm, Width : 12.5 cm, Thickness : 2.5 cm