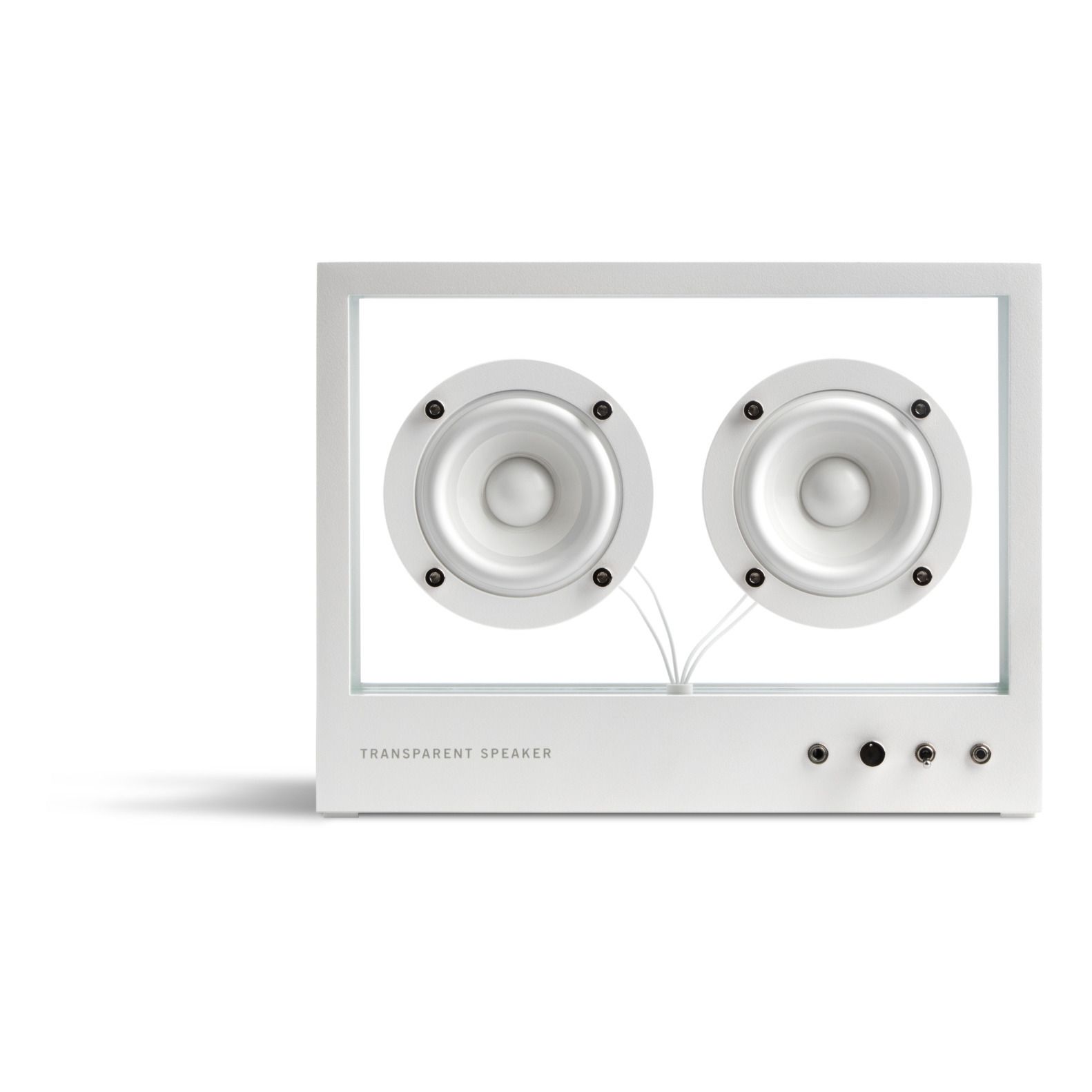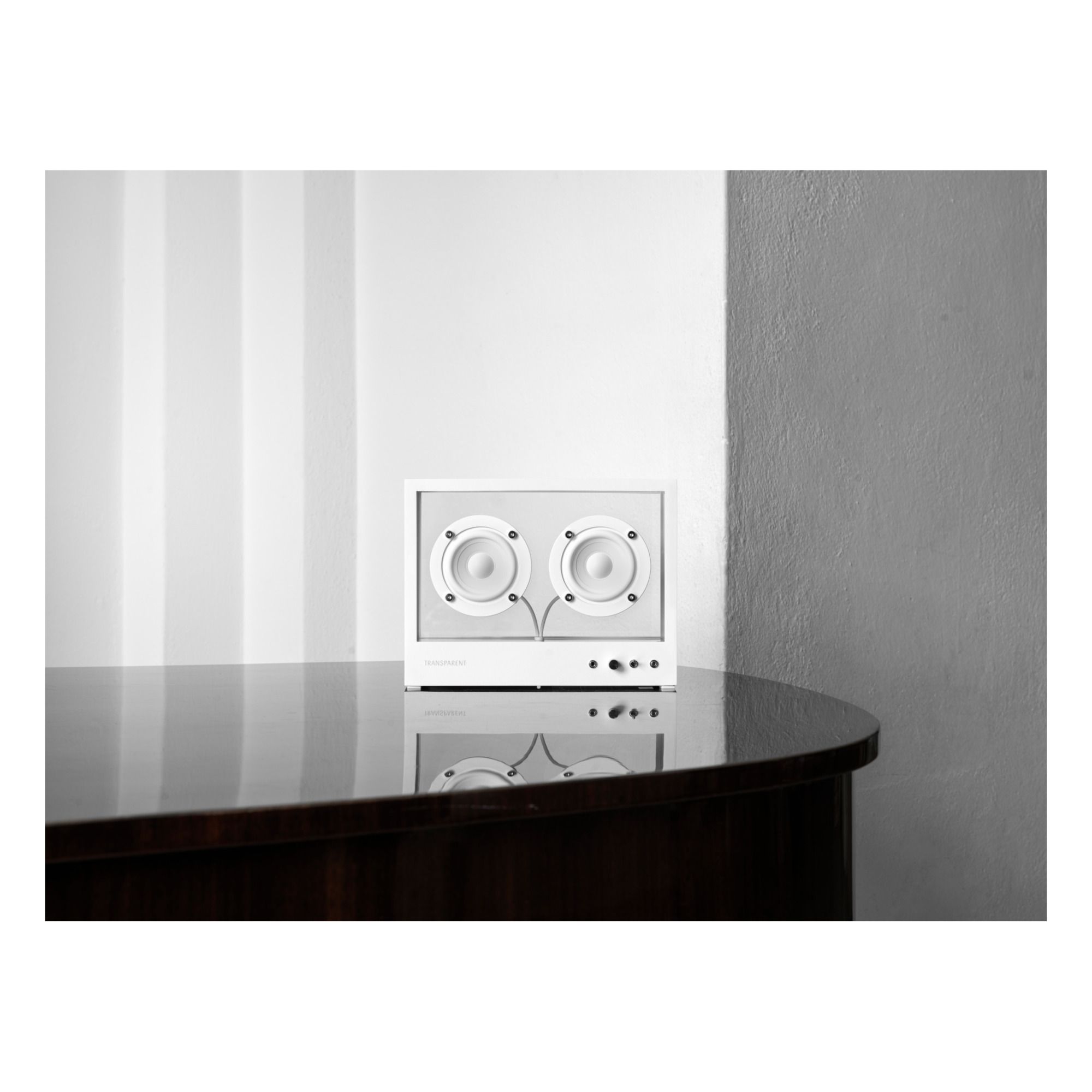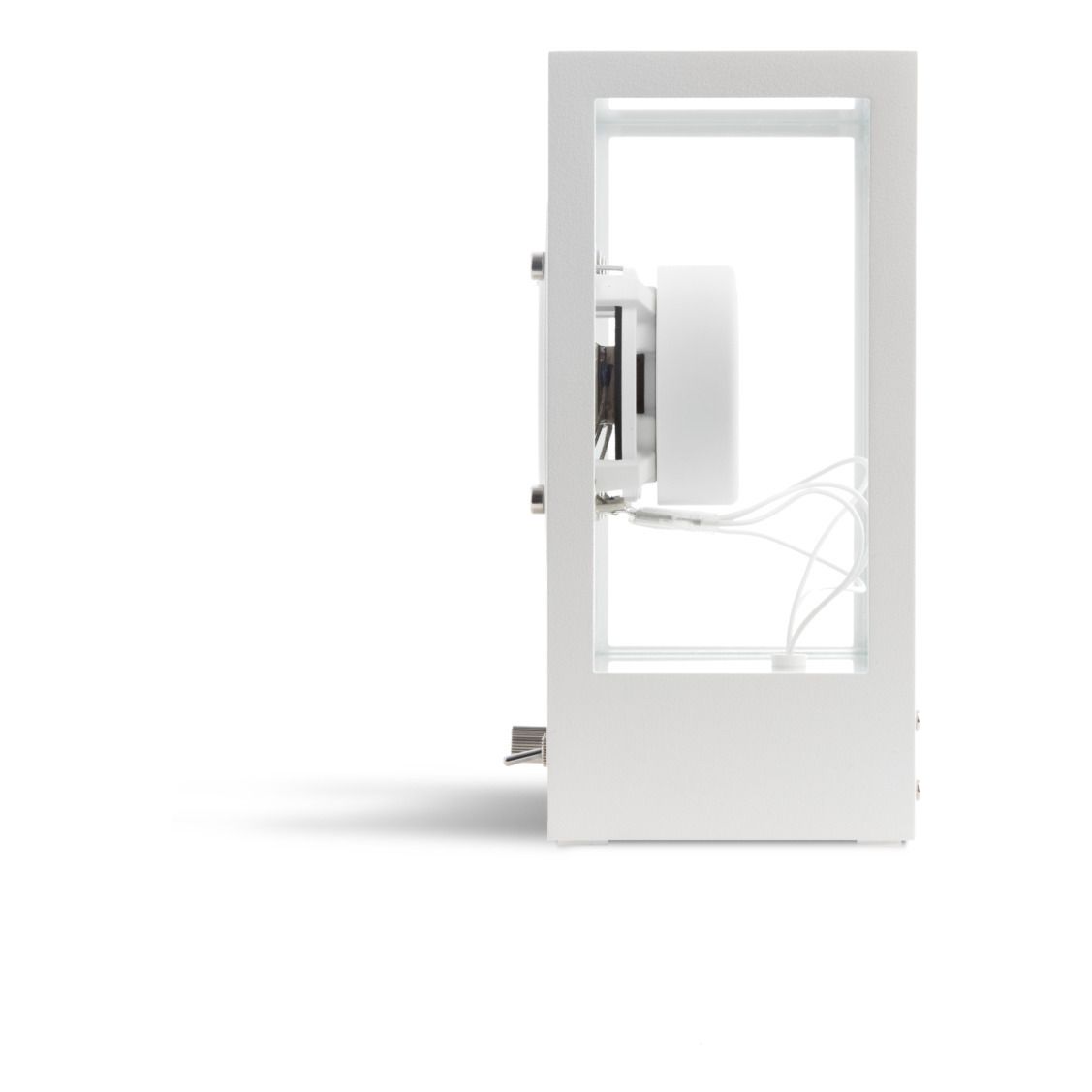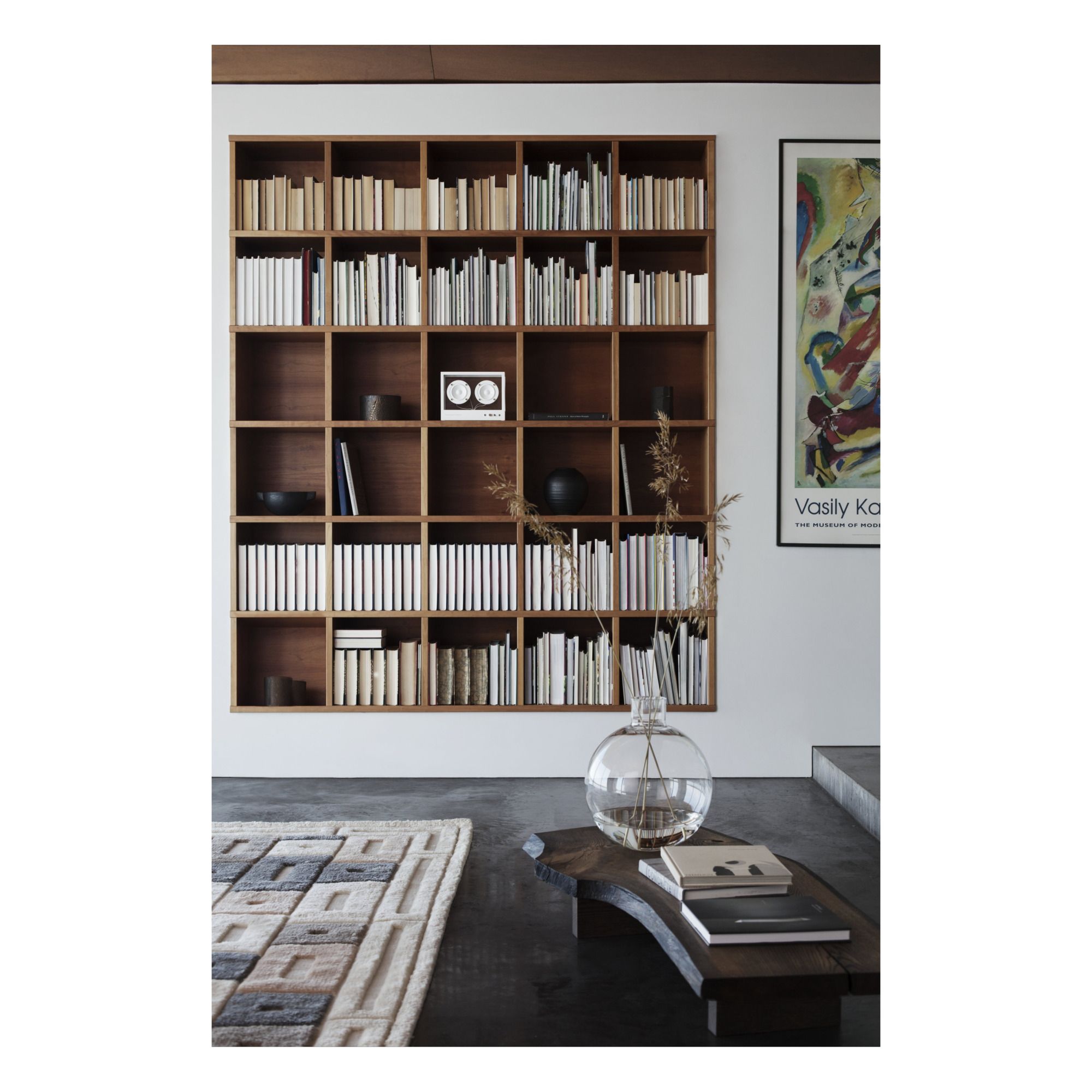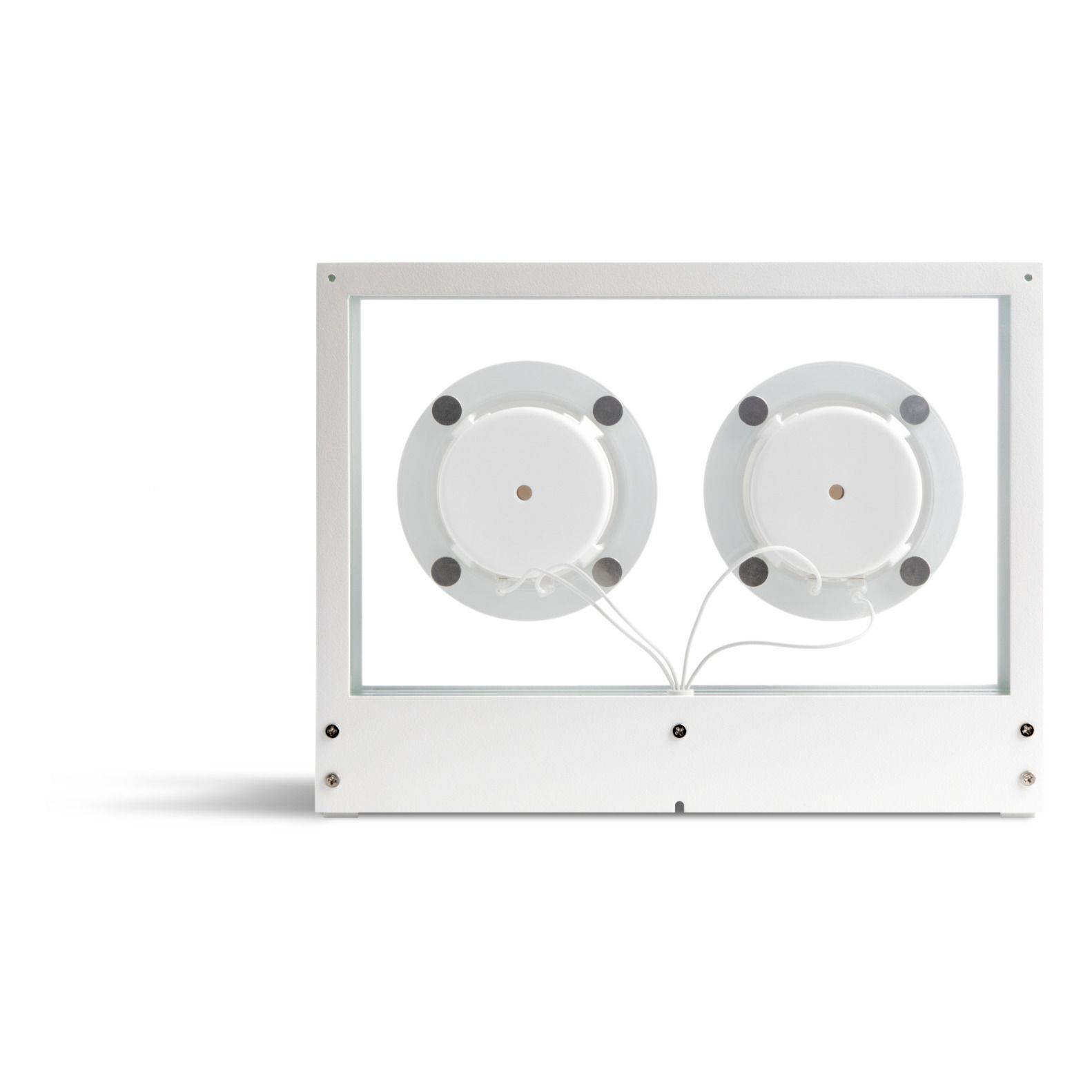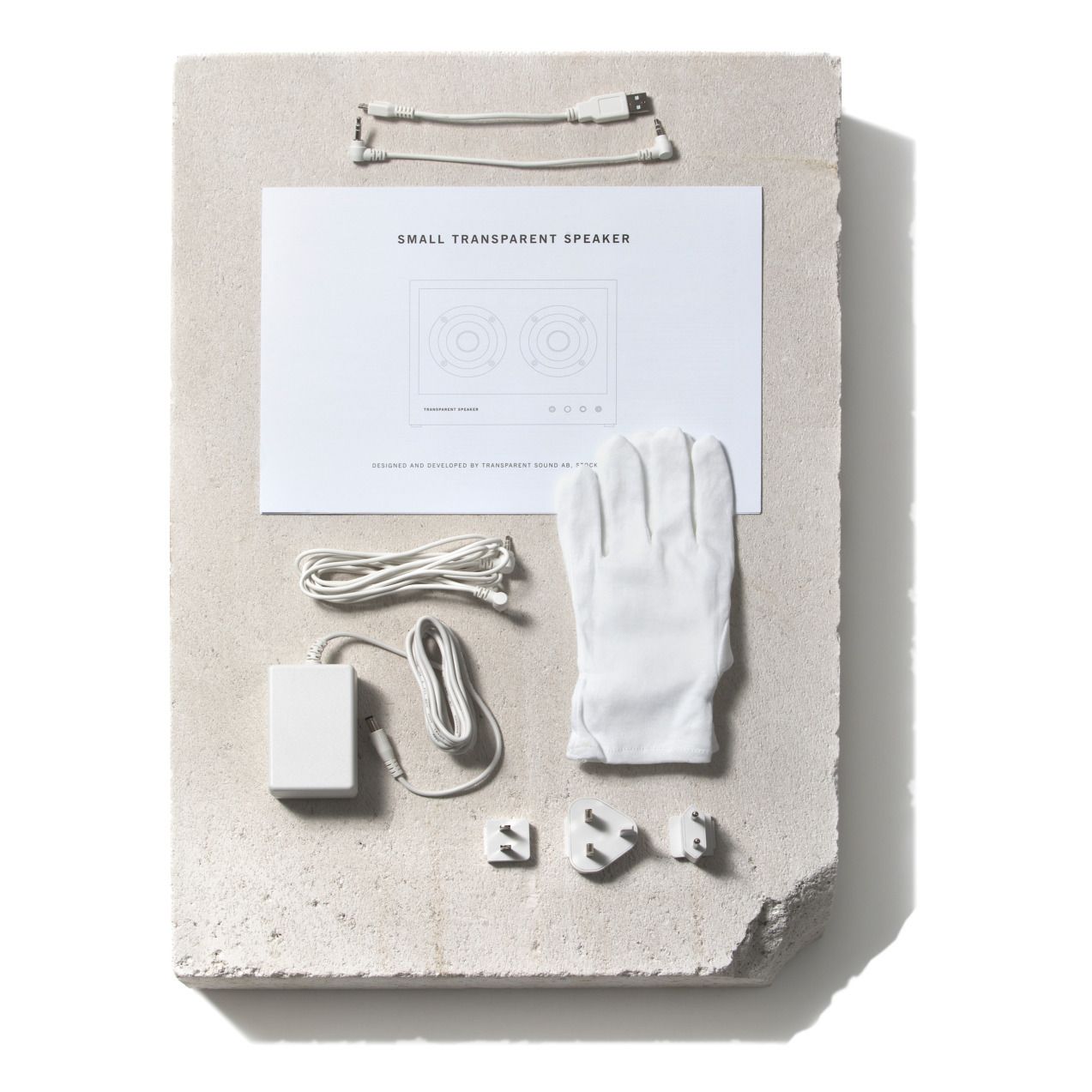 Tempered Glass Speaker White
One size
Availability from 3 to 4 weeks
Availability from 3 to 4 weeks
Description
The Small Transparent Speaker is a uniquely styled living room speaker with two drivers that deliver rich, powerful sound. You can easily connect your phone using Bluetooth, and power a connected base station such as a Chromecast through its USB port.
DETAILS
The speaker includes 2 full-range speakers, a Bluetooth connection and a 3.5 mm jack input. Power: 30 Watts. Frequency: 60 - 20000 Hz. The product comes supplied with wall fixings.
A second model can be paired to create a stereo pair without any wires between the two speakers.
COMPOSITION
DIMENSIONS
Height : 20.3 cm, Width : 26.8 cm, Thickness : 9.5 cm
Weight : 3 kg
Speakers
Displaying 36 out of 55 items