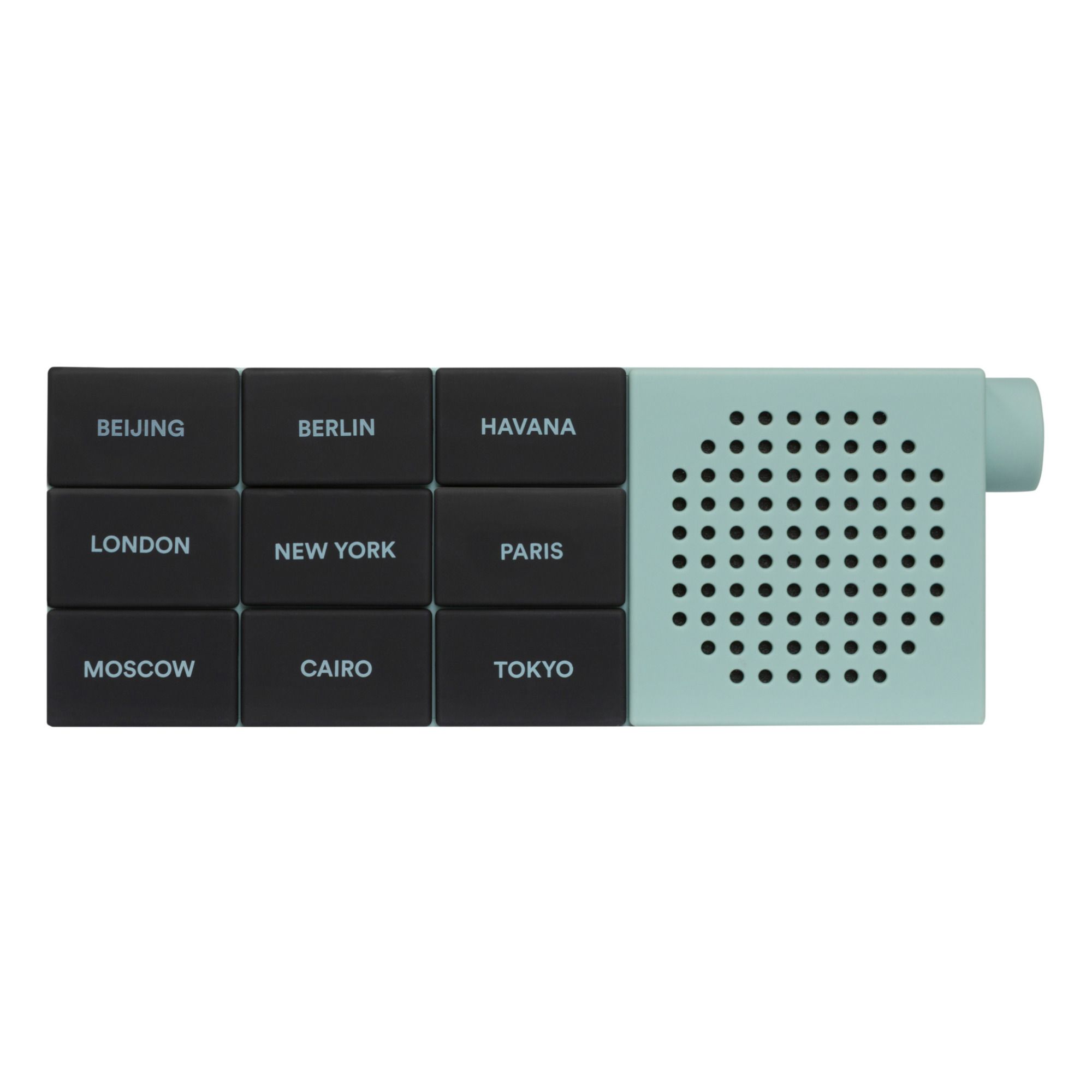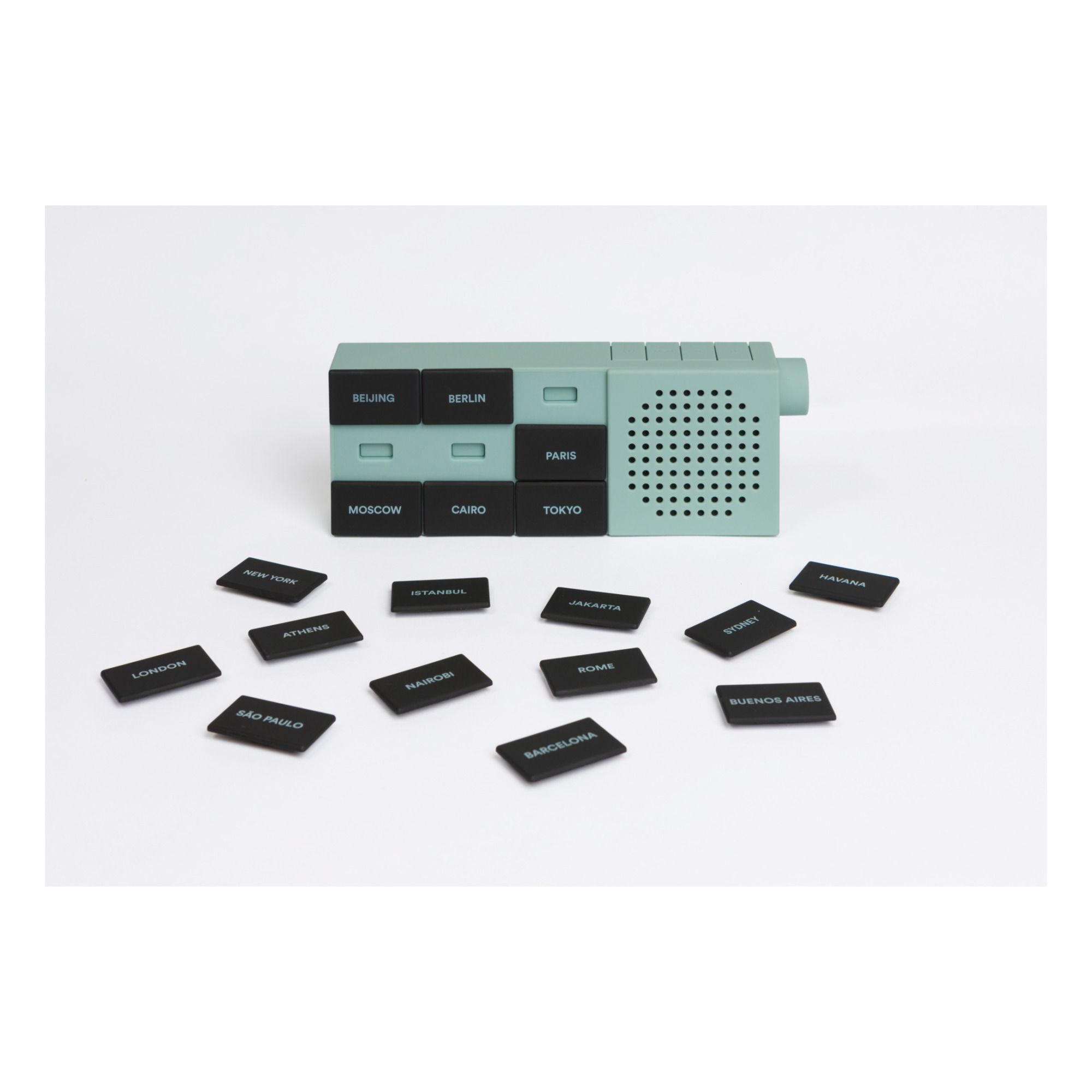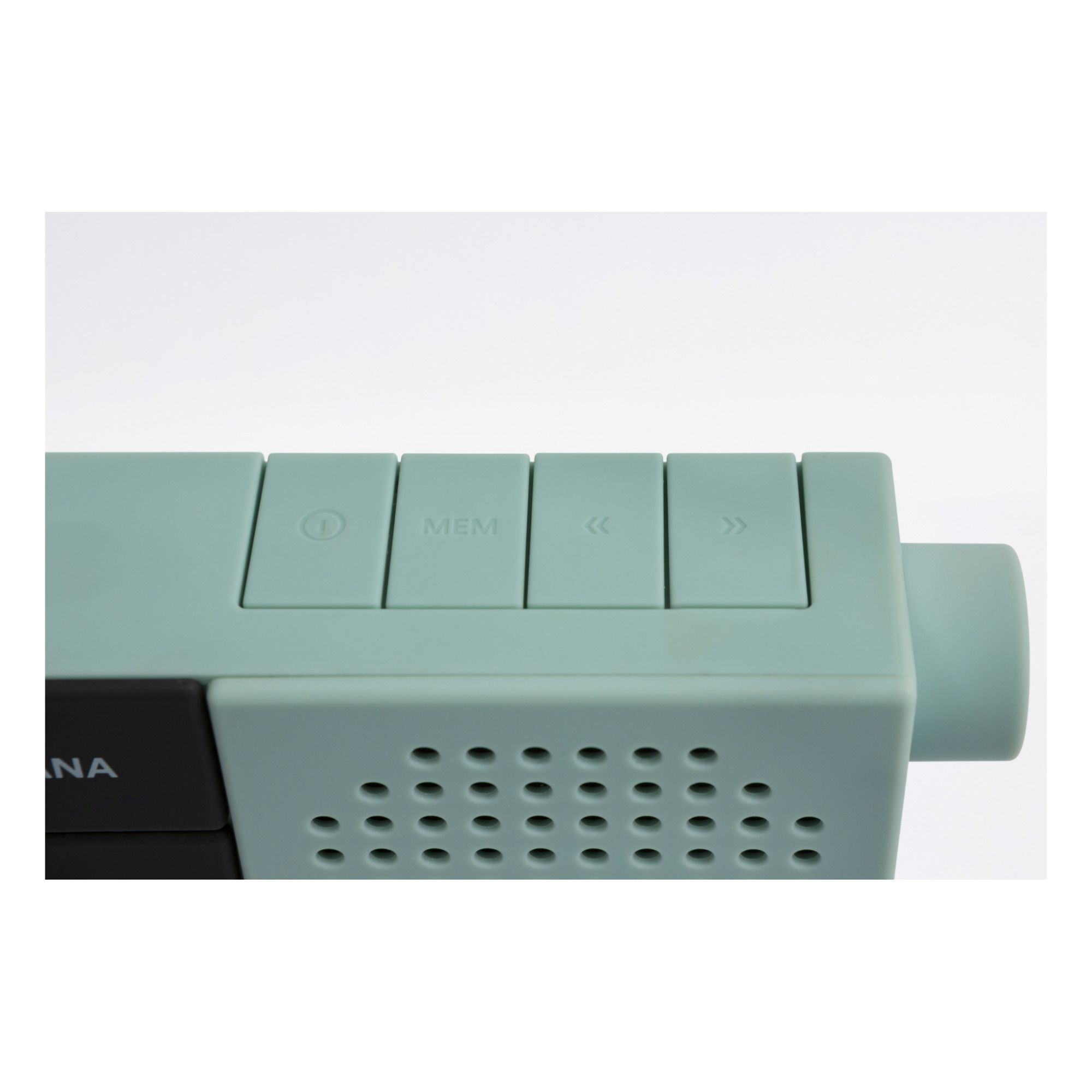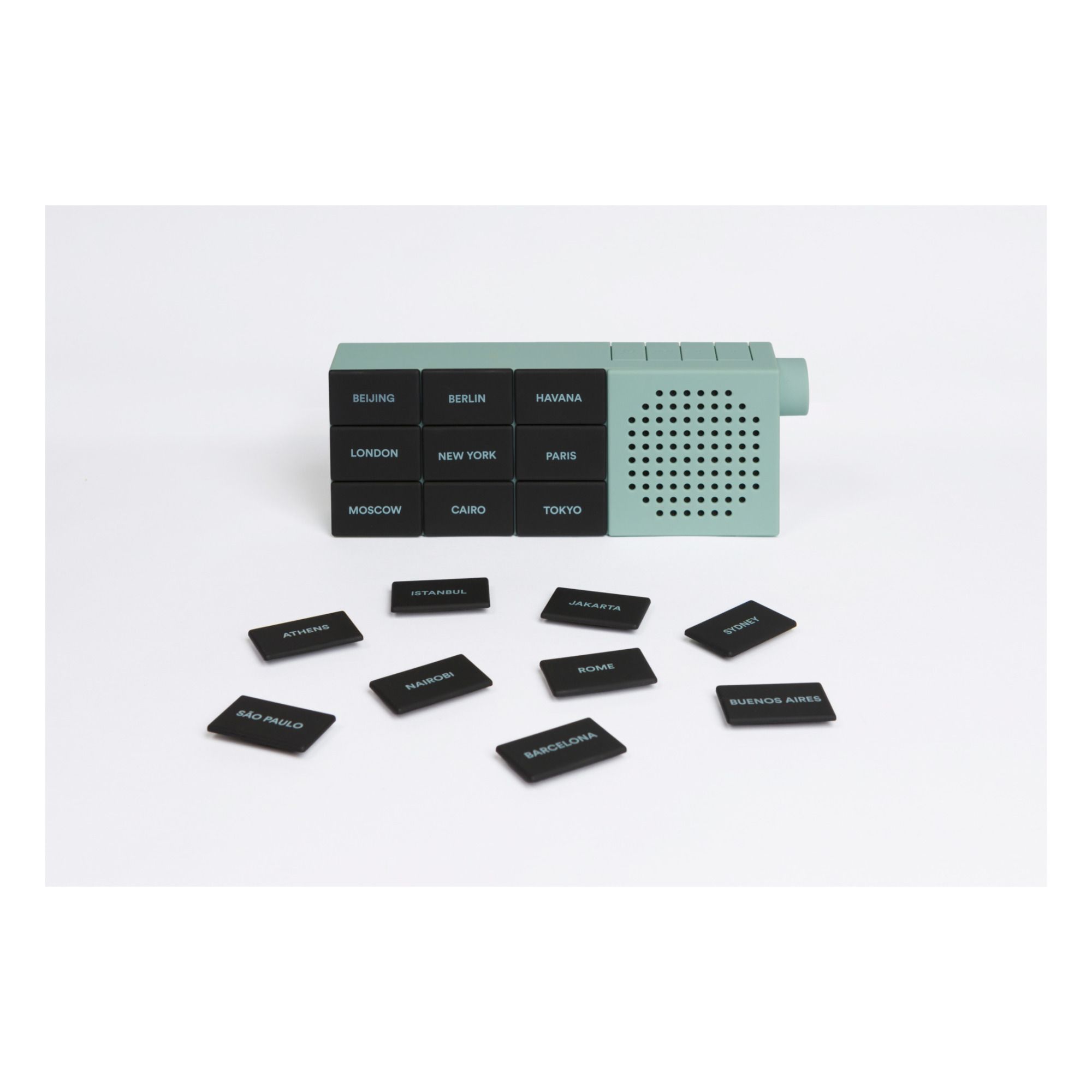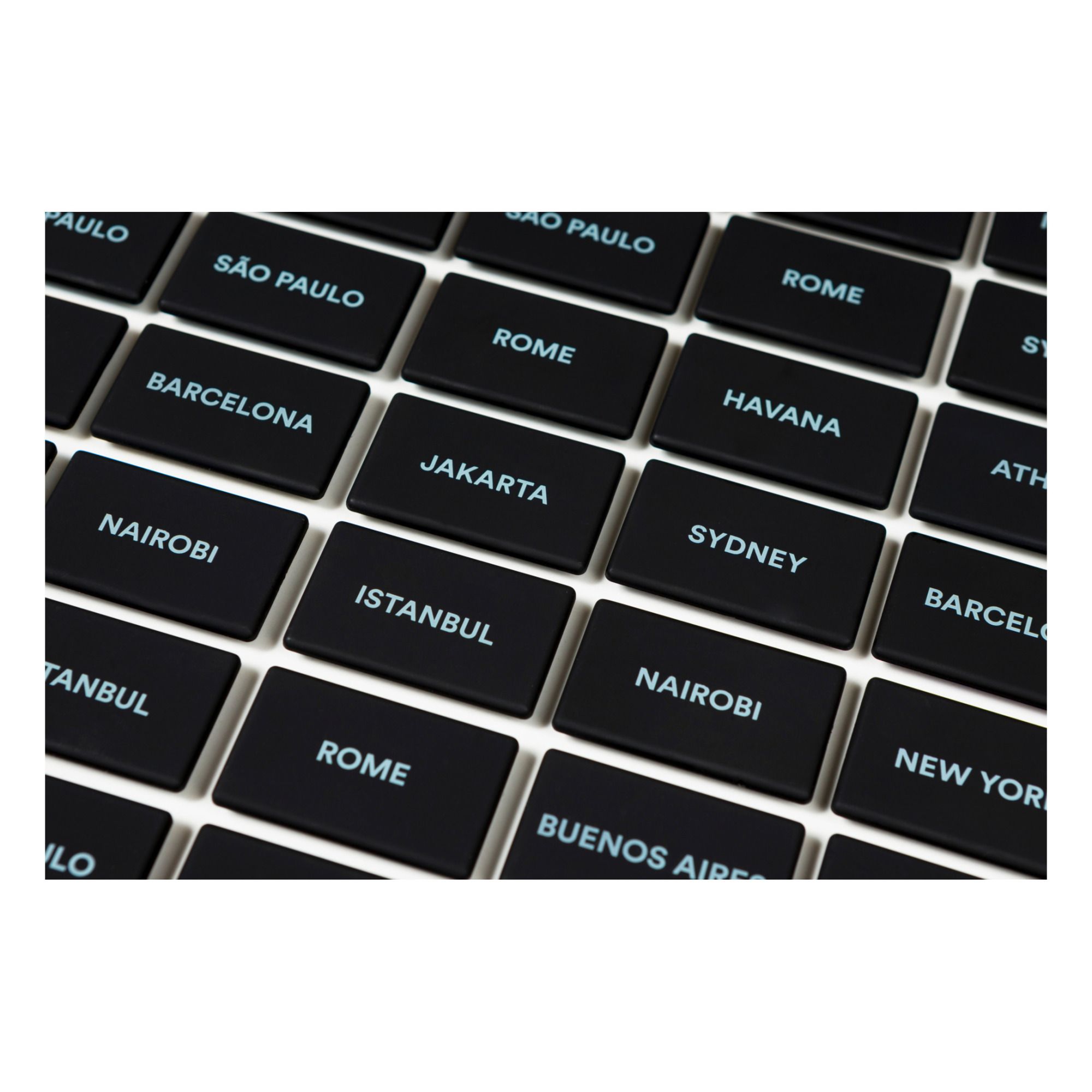 Description
Travel anywhere in the world you want thanks to the City Radio!
With 18 interchangeable buttons bearing the name of different cities, you can put on live radio stations from these places. If you press the Nairobi, Paris or Rio button, you will immediately hear LIVE radio from these cities. You can even select and memorise your favourite frequencies.

Specially developed app to download, to connect the radio to the internet and configure the selection of cities. Over 60,000 stations to choose from.
DETAILS
USB-C for charging
Wireless 5 W speaker
Rechargeable 800 mAh lithium-ion battery
Bluetooth version 4.2
9+9 magnetic buttons
Automatic Bluetooth connection to the dedicated app
DIMENSIONS
Length : 21 cm, Width : 7.5 cm, Depth : 3.7 cm
Radios
Displaying 4 out of 4 items