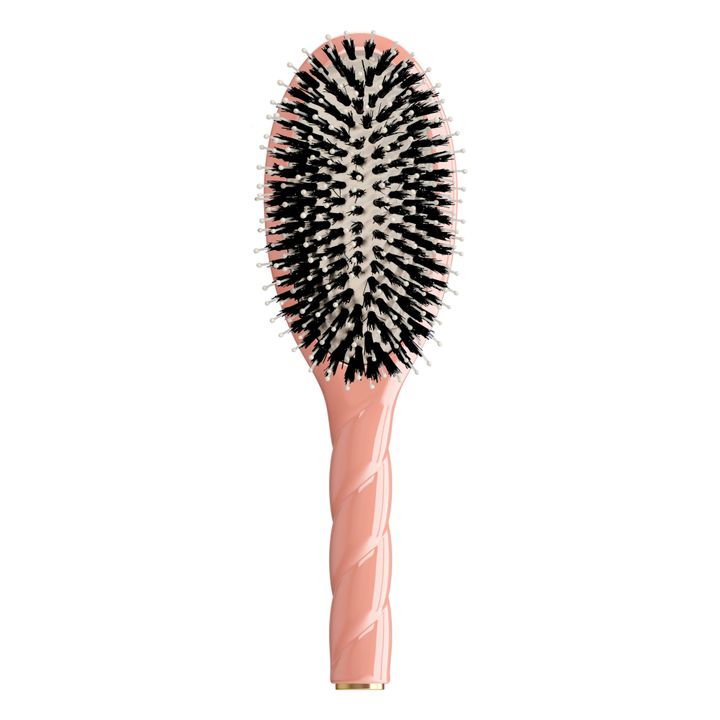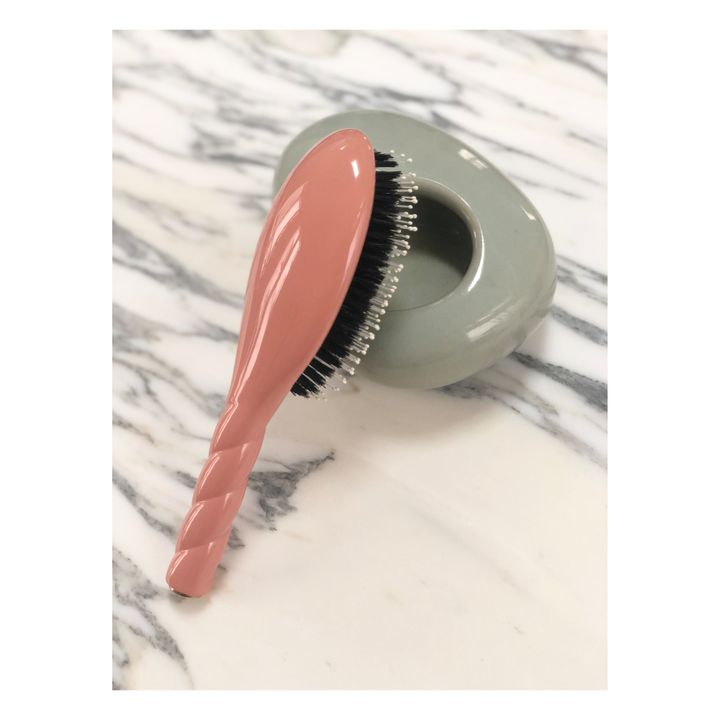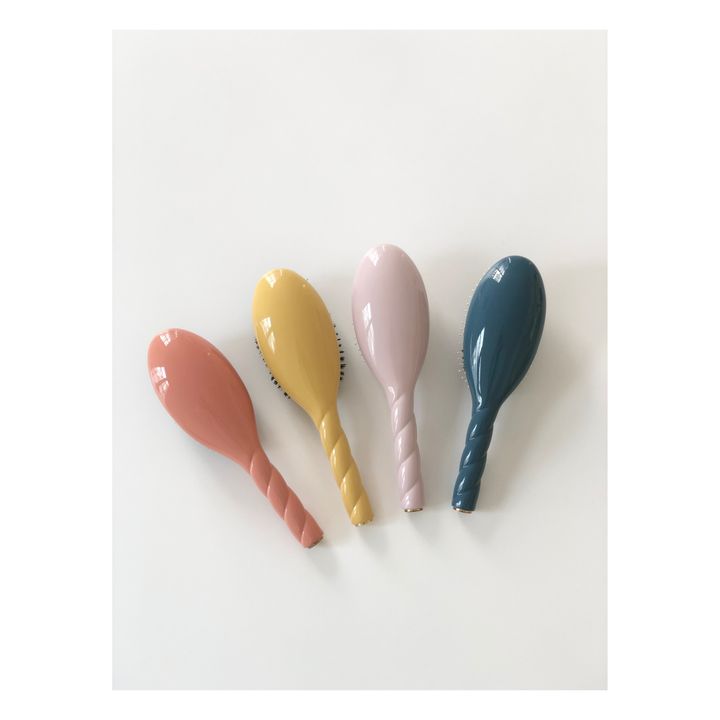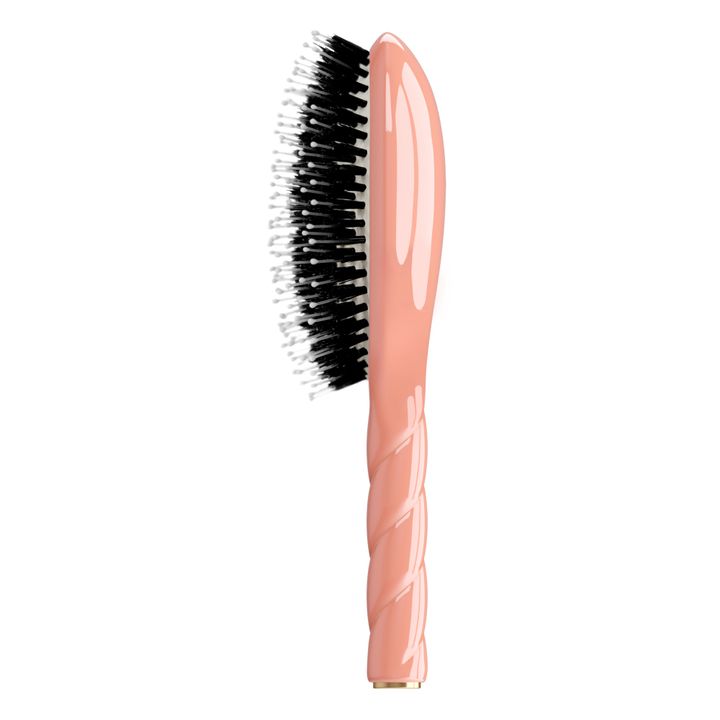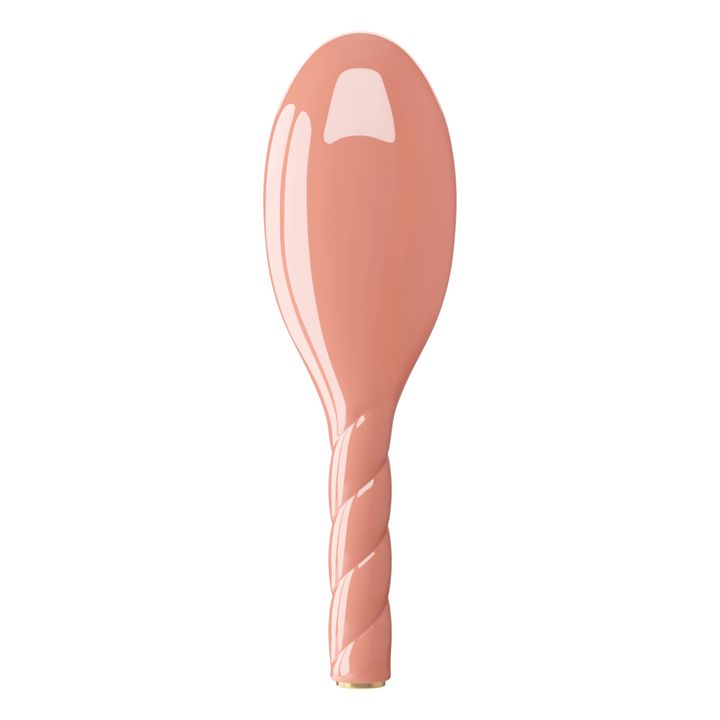 La Bonne Brosse 
The Essential Soft N°03 Hairbrush - Sensitive Scalp | Coral
Greenable Criteria
Natural ingredients or fibres
This item has been made from natural materials, ingredients or fibres.
Description
This brush is ideal for daily brushing of sensitive hair. It provides gentle detangling and a soothing scalp massage.
BENEFITS
Boar bristles naturally moisturise your hair throughout its length, giving it a brilliant shine. The keratin in the follicles of boar hair coats the scales and instantly conditions your hair, while the soft nylon fibres ensure gentle detangling. The nylon bristles with their ball tips gently massage the scalp. Ideal for stimulating the microcirculation of the scalp without damaging it!
COMPOSITION
Boar bristles made of 100% keratin and nylon fibres, implanted by hand on an ultra soft rubber base. Handle made of biodegradable cellulose acetate.
DIRECTIONS FOR USE
Suitable for all hair types
Best used on dry hair to enjoy the benefits of boar bristles. Suitable for children. Used in the morning, the brush is the perfect tool to help you detangle and style your hair. In the evening, the use of this brush allows you to give your hair a deep cleanse, by detoxifying, regenerating, and removing all the impurities accumulated in your hair during the day.
DIMENSIONS
Length : 21.5 cm, Width : 6 cm, Depth : 5 cm
Cosmetic products can not be returned or exchanged