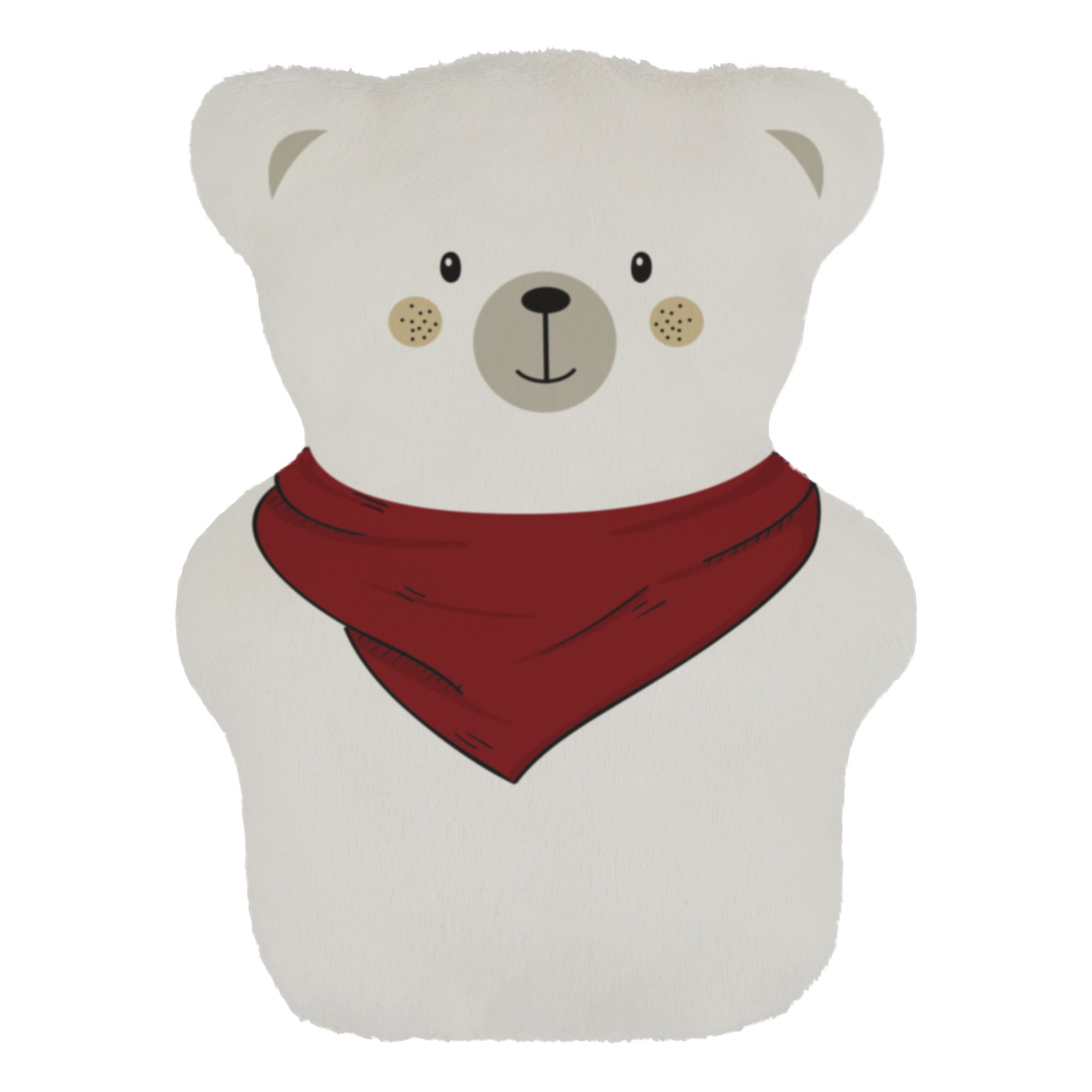 Greenable Criteria
Certified OEKO-TEX®
Textiles carrying the OEKO-TEX® Standard 100 label undergo rigorous testing at every stage of production. Every thread, raw material and the dyeing process are all meticulously verified to ensure that products are free from harmful substances that may pose health or environmental risks.
Description
This therapeutic bear will soothe anxious children and help your child to relax at bed time or if they are feeling uneasy.
DETAILS
Quickly soothes pain, Soothes headaches, Soothes toothache, Soothes abdominal pain, Effective at reducing inflammation, Activates through heat or cold, Removable, machine-washable cover, Test the heat on an adult's skin before using it on a child
To use it cold: place it in the freezer for at least 2 hours, in an airtight bag so that it does not smell like food. Remove from the bag and place on the skin.
To use it warm: in the oven: set the oven to 220°C (450°F), then wait for around 4 minutes for the oven to heat up. Turn off the oven. Place the wheat bag directly on the grill and wait for 4 minutes (without turning the oven back on). Remove it from the oven and place it in its cover. In the microwave: remove the wheat bag from the cover. Heat it for 30 seconds in the microwave (1000 Watts), then put it back in its cover. Do not overheat.
COMPOSITION
Cover : 100% Polyester
Cotton pouch filled with mixture of natural grains
DIMENSIONS
Height : 18 cm, Width : 13 cm
Complies with standard EN71, Complies with the European EN71-3 standard
Displaying 5 out of 5 items