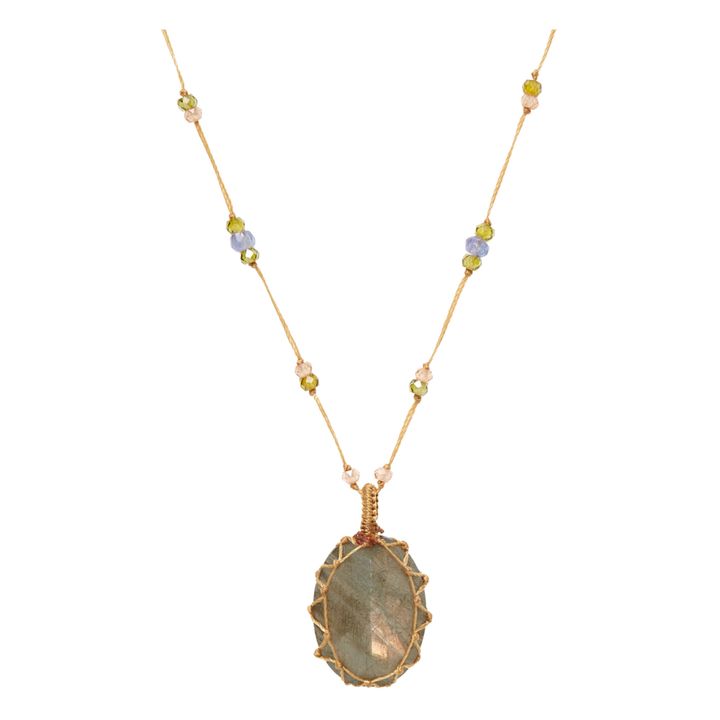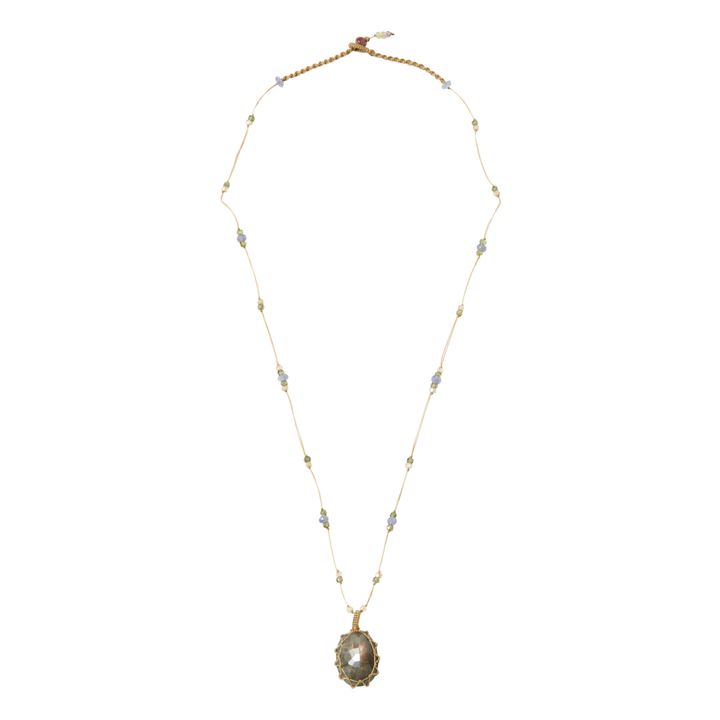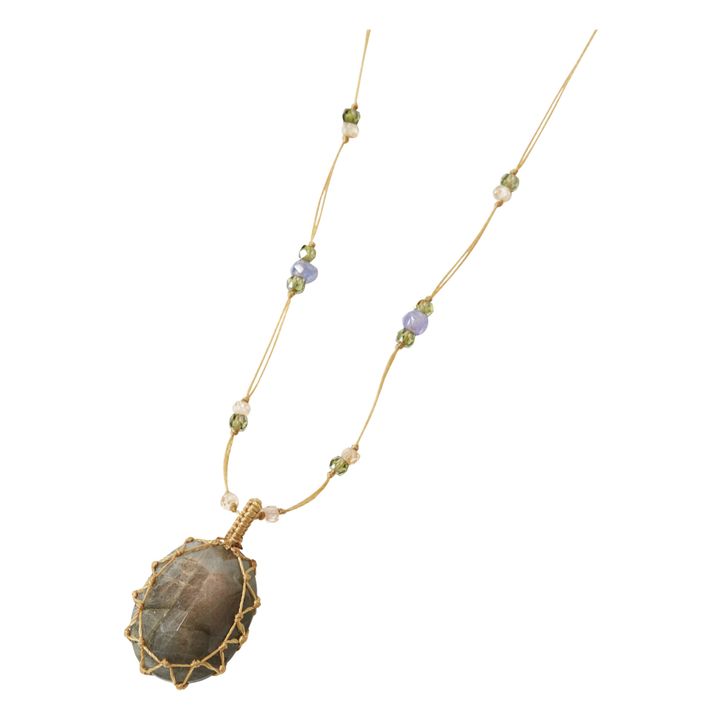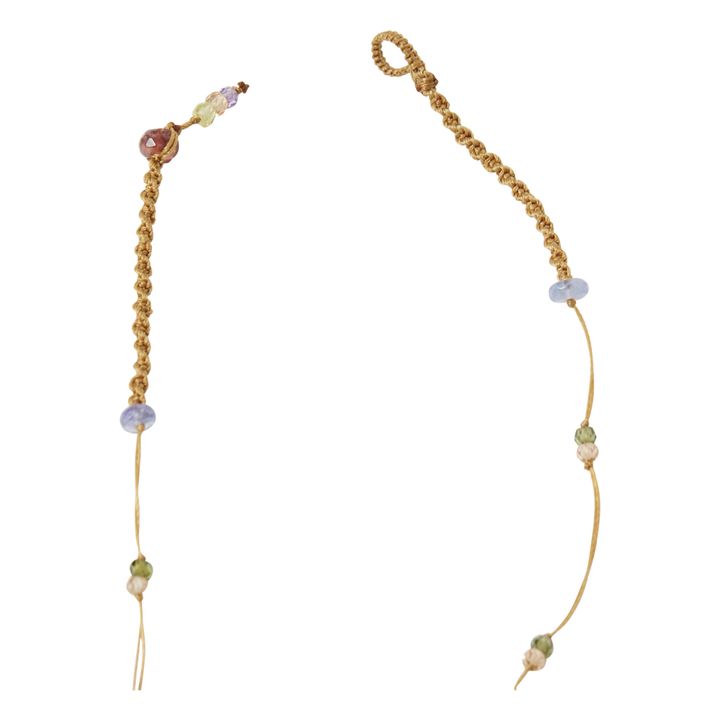 Sharing 
Tibetan Labradorite Green Fire Gemstone Short Necklace | Beige
Greenable Criteria
Artisan made
This item was handcrafted by artisans using traditional skills and techniques. Only a limited quantity has been made; it has not been mass-produced.
DETAILS
Labradorite is a stone of protection and disernment, offering its wearer clarity and concentration. It calms fears and stress, relieves anger and sadness, and promotes serenity and self-confidence.

Tear drop toggle clasp.

6 month warranty in case of manufacturing defect.
COMPOSITION
DIMENSIONS
Stone size : 2 cm, Length : 54 cm
Avoid prolonged contact with water, oily substances and cosmetics