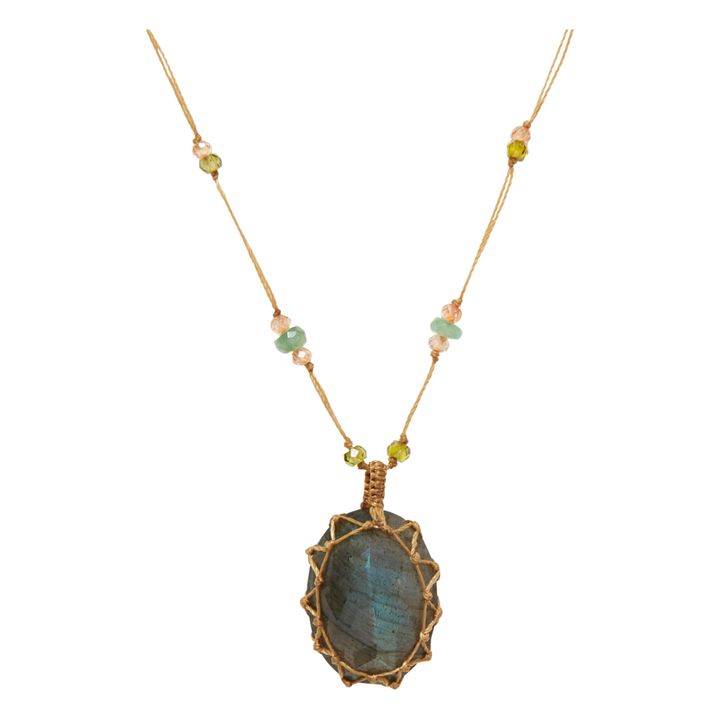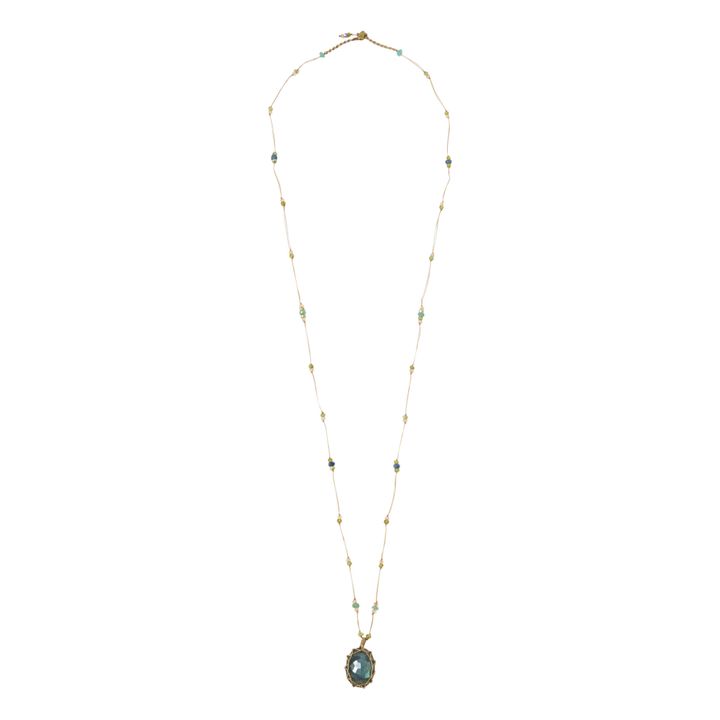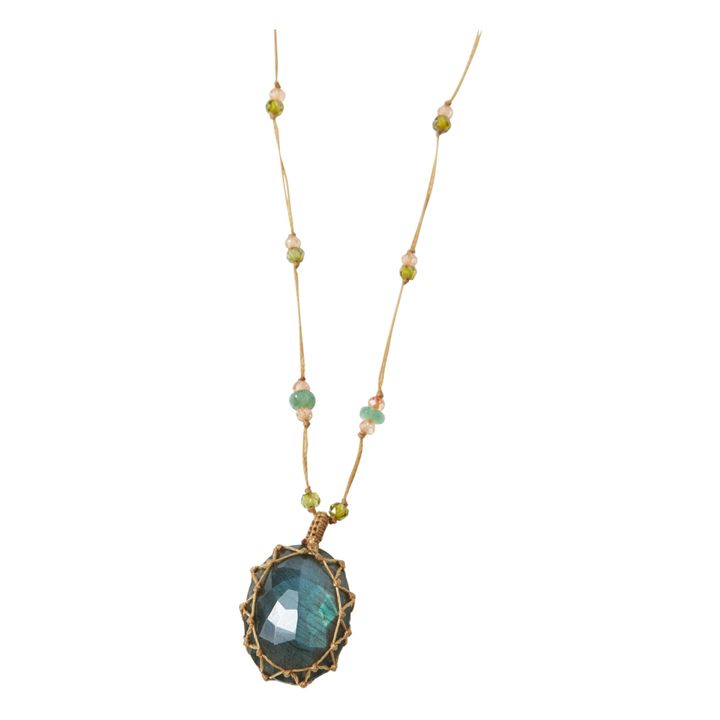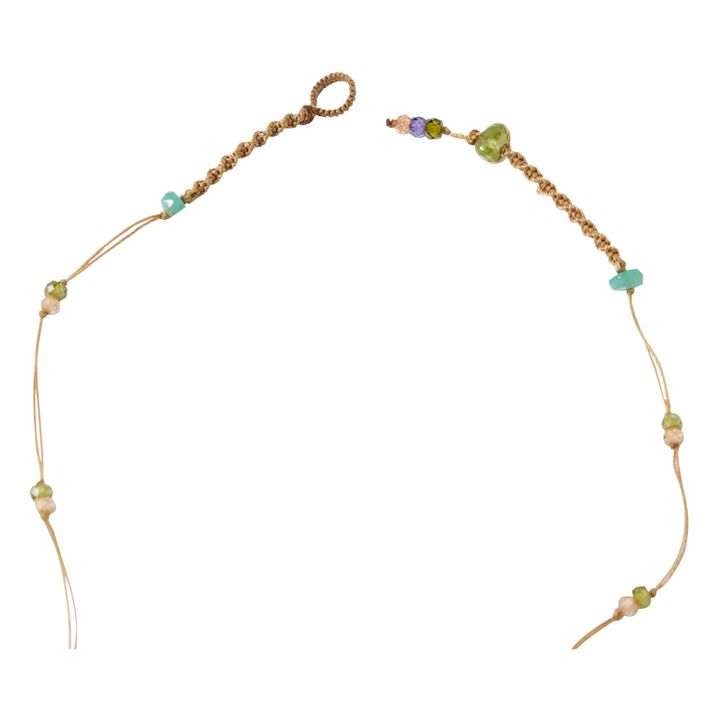 Sharing 
Tibetan Long Labradorite Necklace | Tabacco
One size
Last item in stock
Greenable Criteria
Artisan made
This item was handcrafted by artisans using traditional skills and techniques. Only a limited quantity has been made; it has not been mass-produced.
DETAILS
Labradorite pendant with tourmaline, blue tourmaline, and zirconium beads.

Labradorite works like a sponge, absorbing and dissolving negative energy, pain, and sorrow.

Tear drop toggle clasp.

6 month warranty in case of manufacturing defect..
Shades and materials may vary slightly from one product to another, making each piece unique
COMPOSITION
DIMENSIONS
Length: 77 cm
Gem dimensions: 2.2 cm x 1.8 cm
Avoid prolonged contact with water, oily substances and cosmetics