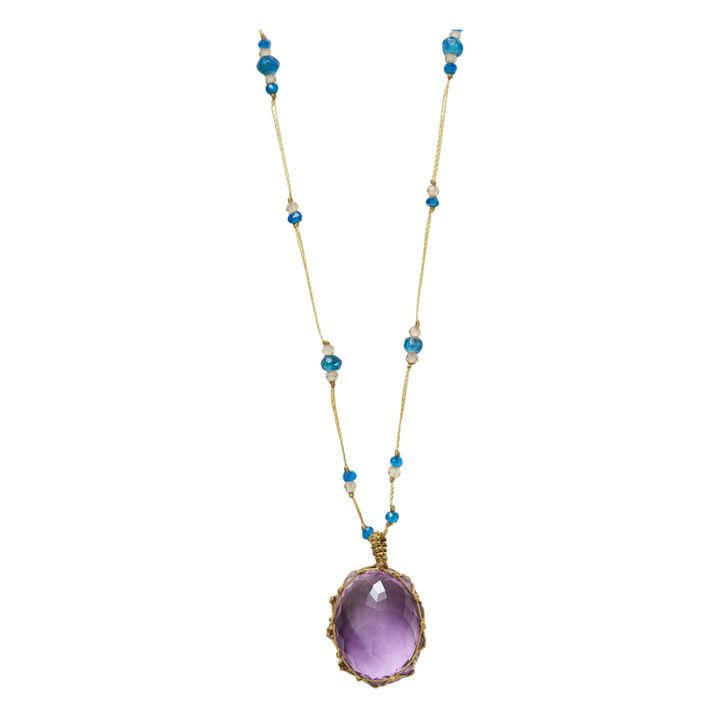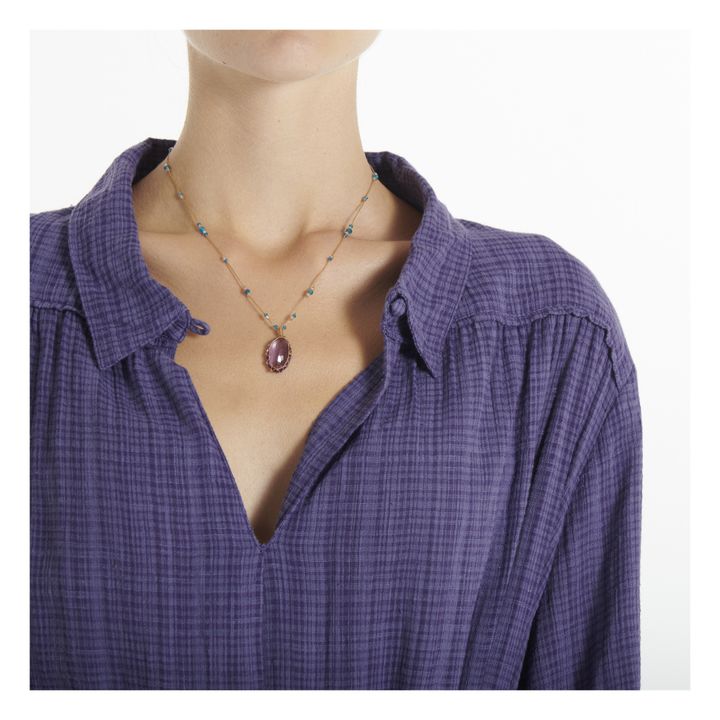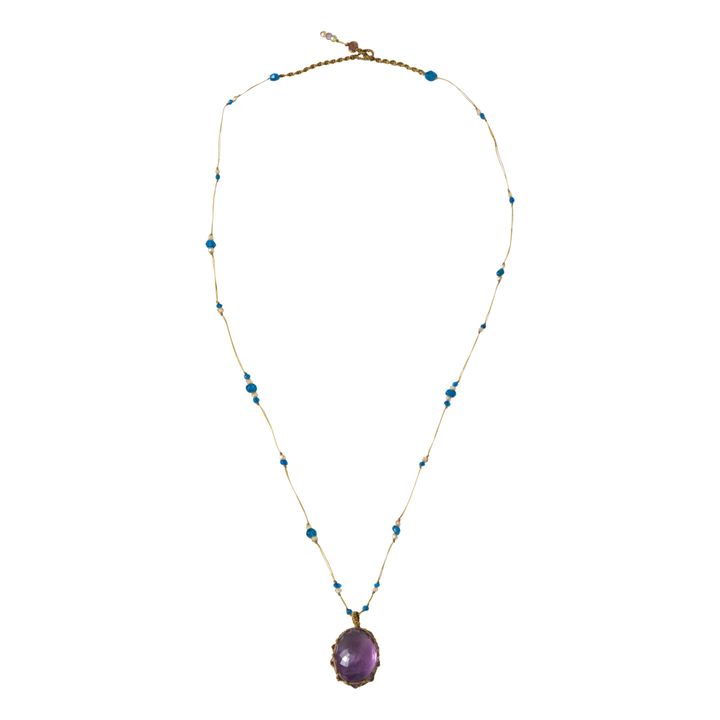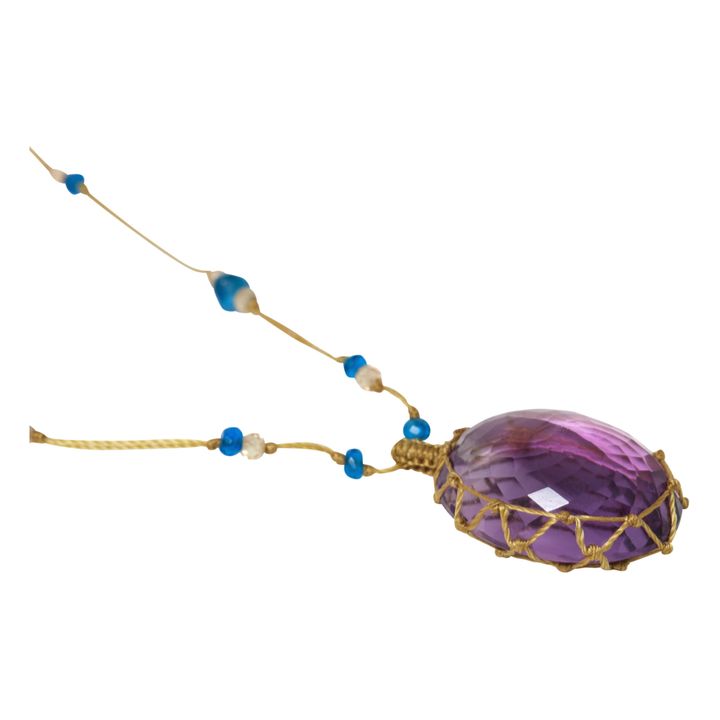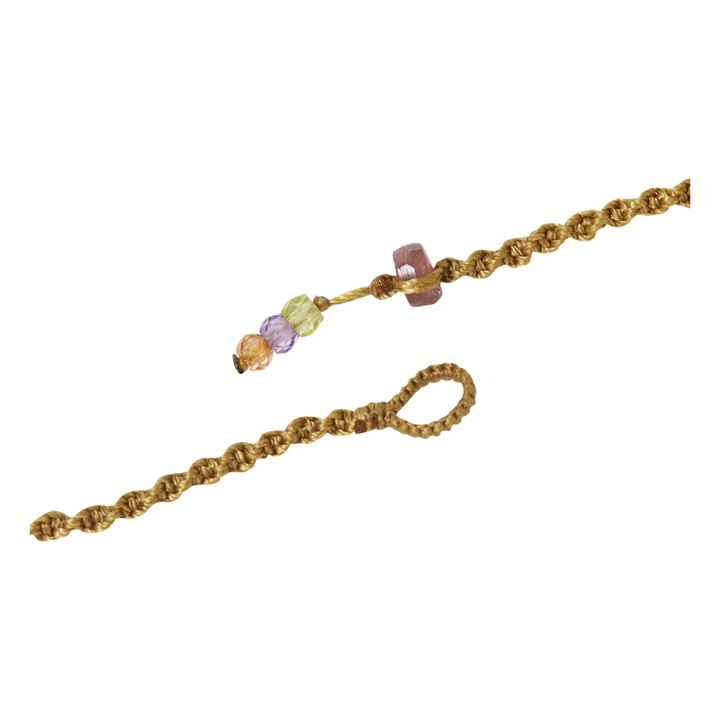 Sharing 
Tibetan Short Purple Amethyst Necklace | Beige
DETAILS
Handmade jewellery
Bead and loop closure
Resistant to freshwater
Avoid saltwater, chlorinated water and any corrosive or abrasive products

Faceted amethyst pendant on a strong thread combined with tourmaline and zirconium beads.

Amethyst symbolises wisdom and humility, and encourages perspicacity, concentration and meditation. It awakens calm and serenity and soothes anger, angst and fear.
COMPOSITION
DIMENSIONS
Length: 54 cm
Gem dimensions: 1.5 x 1.8 cm