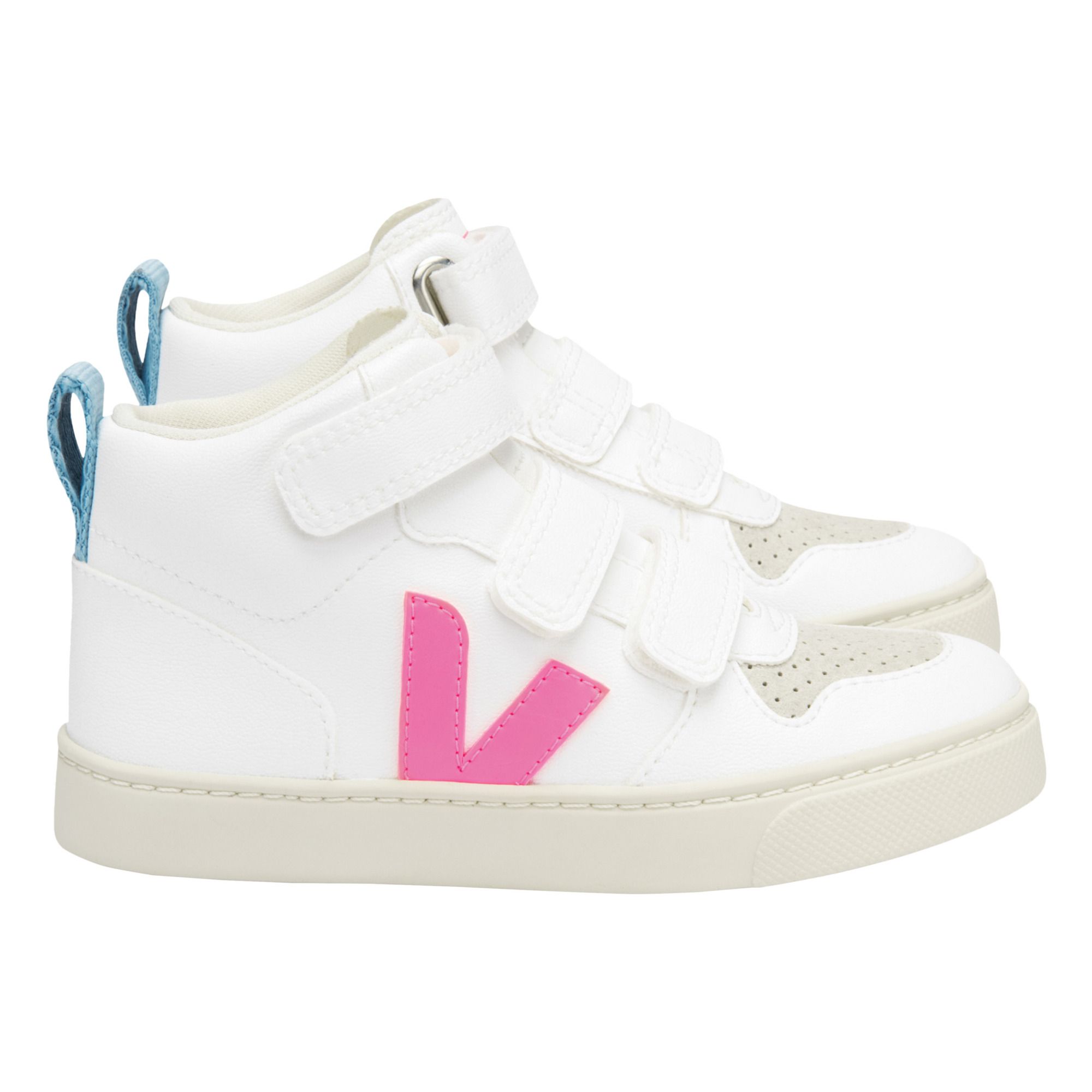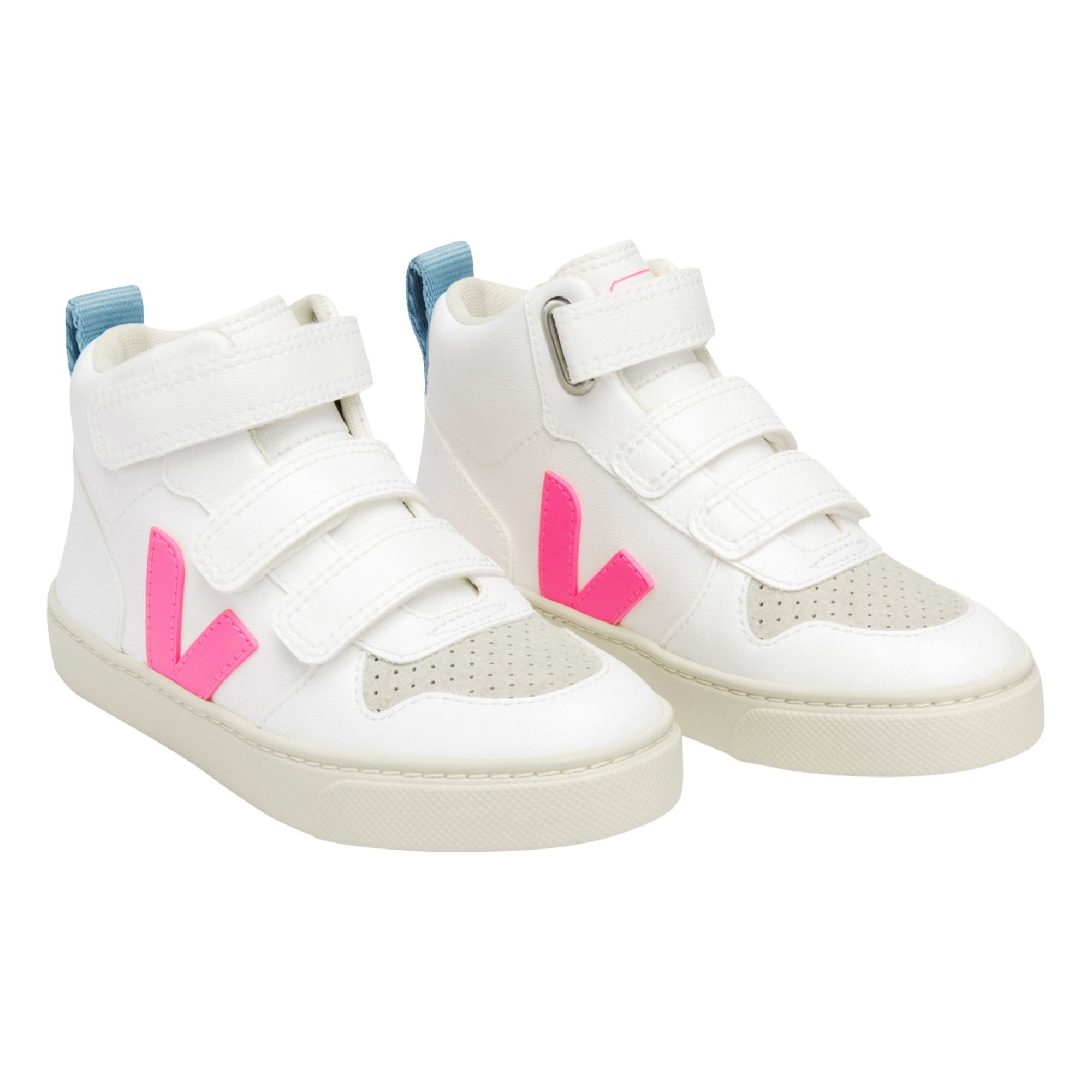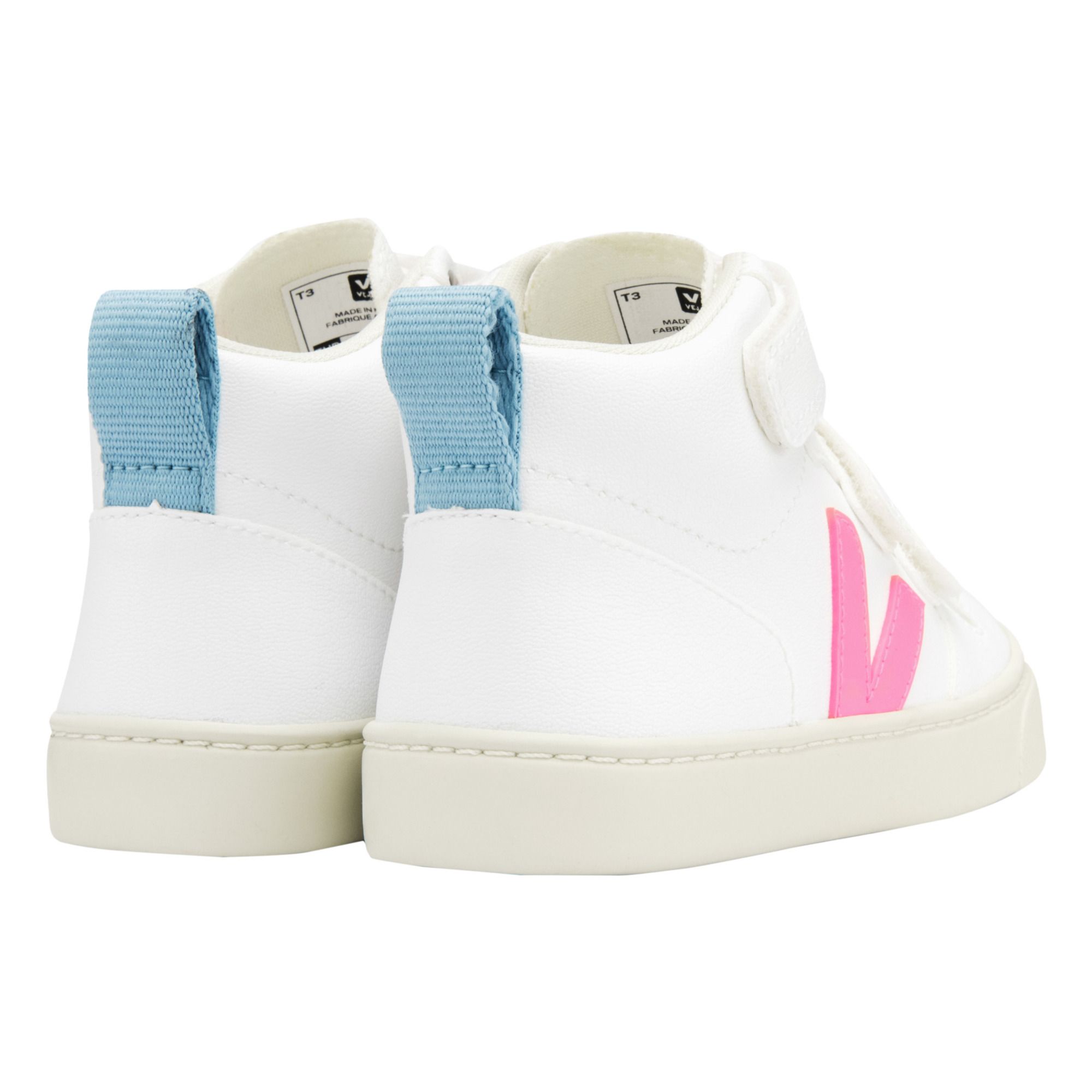 V-10 Vegan High-Top Velcro Sneakers Pink
Greenable Criteria
Certified organic
The organic label certifies that this item has been made from environmentally friendly materials and ingredients, and contains no chemical substances.
DETAILS
Leather panel, Contrasting logo, Good foot support, Comfortable
Velcro, Two-tone
COMPOSITION
Upper: C.W.L. (organic cotton covered with resin from corn starch and castor oil)

Panels: C.W.L. & vegan suede V: Rubber and 23% rice waste
Sole: 24% Amazon rubber, 29% rice waste
Insole: Sugar cane, Amazon rubber, recycled EVA, organic cotton
Lining: 100% recycled plastic bottles
Velcro: C.W.L.
Velcro
Displaying 36 out of 191 items