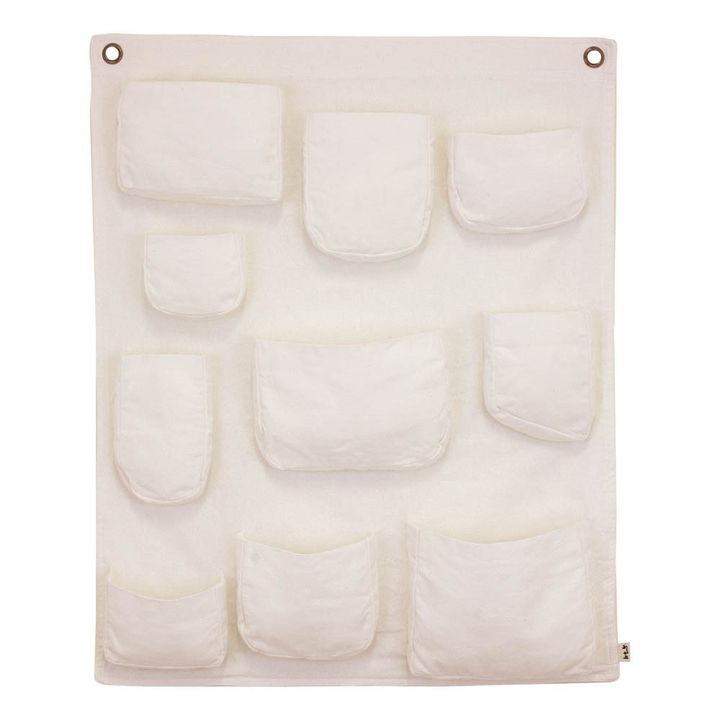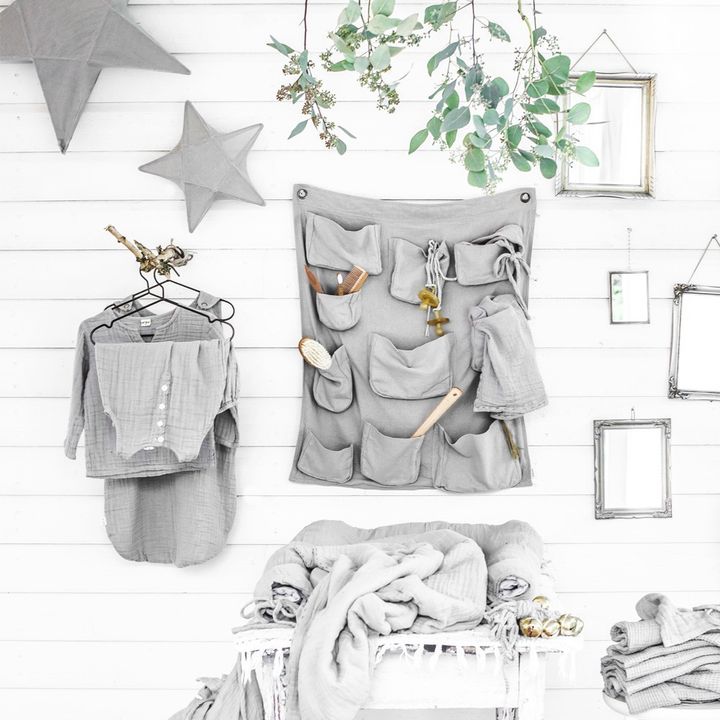 Numero 74 
Wall pouches - Natural | Natural S000
Greenable Criteria
Certified organic
The organic label certifies that this item has been made from environmentally friendly materials and ingredients, and contains no chemical substances.
Description
Each product is treated with the Numero 74 perfume. But this will dissipate once washed.
Details : 10 storage pocket, Cotton, Handcrafted, Traditionally dyed, The products are handcrafted and tinted, any slight differences in shape, size, colour compared to the photographs should therefore be considered as the peculiarities of craft production
Composition : 100% Cotton
60 x 70 cm.