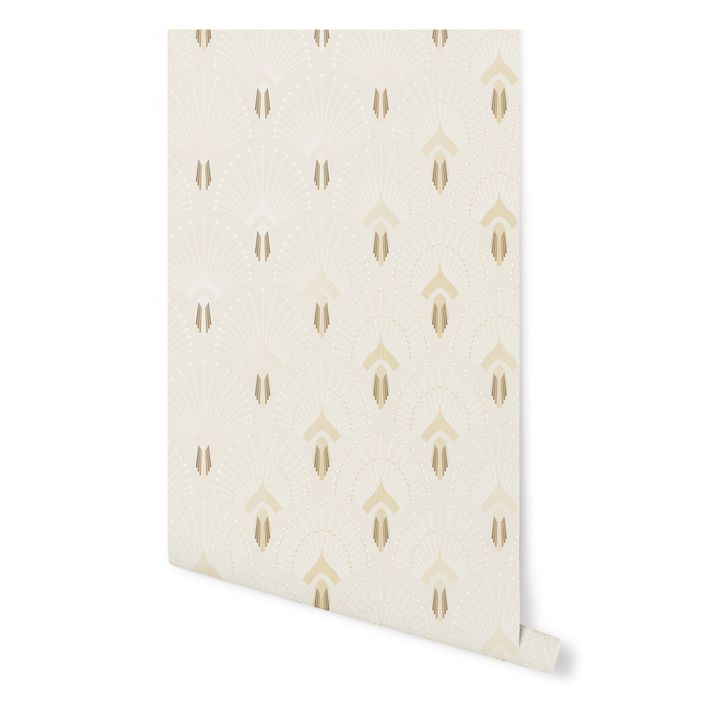 Description
PaperMint offers original collections of wall décor combining quality and design. This wallpaper is eco-responsibly made in the brand's Paris workshop and is perfect for jazzing up any space.




Click here for wallpaper hanging tips.













Designed by Alexandra et Jean Marc Bruel
DETAILS
Materials needed for installation (not provided): Painter's spatula, Non-woven wallpaper paste, Bucket, Sponge, Gluing brush, Plumb line or ruler or level, Pencil, Tape measure, Wallpaper hanging brush (do not use spatula), Roller, Cutter, Scissors, Ladder

Installation tip: Using the gluing brush, apply glue to the wall only. Glue one strip after the other, applying a bit of glue onto the area of the next strip each time. When laying your first strip, keep a 5 cm margin in height to prevent possible differences in wall height. Adjust the strip and seal it in using the wallpaper hanging brush or the palm of your hand, pushing the air bubbles away from the center and to the edges for a perfectly smooth strip.
Easy to hang
Artisanal manufacture, Each piece is unique and slight variations may occur.
COMPOSITION
Non-woven paper, Polyester, Cellulose fibre
Water-based paints
DIMENSIONS
Pattern height: 21.3 cm
Width : 53 cm, Height : 1000 cm