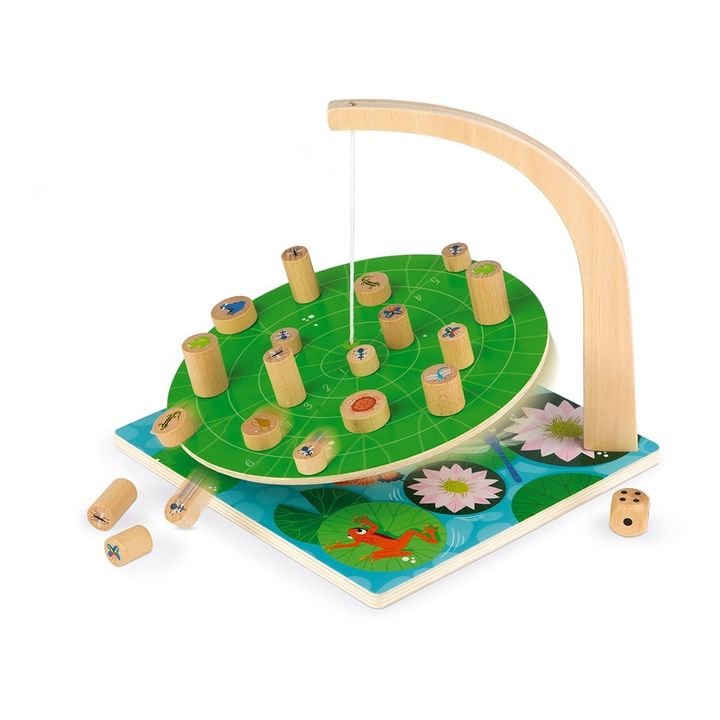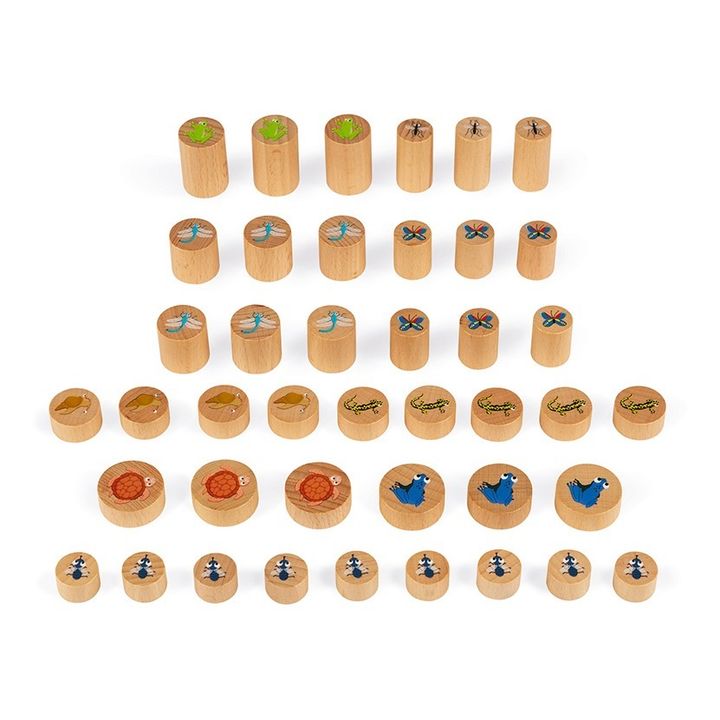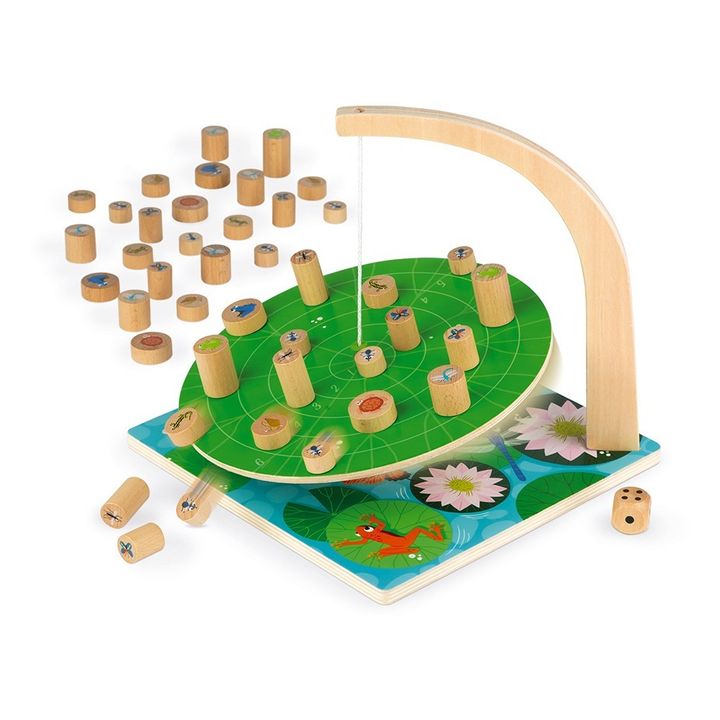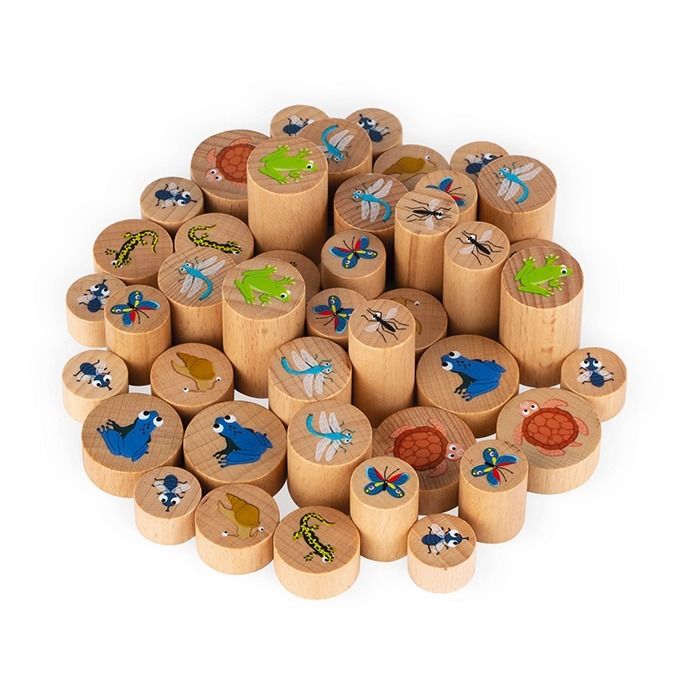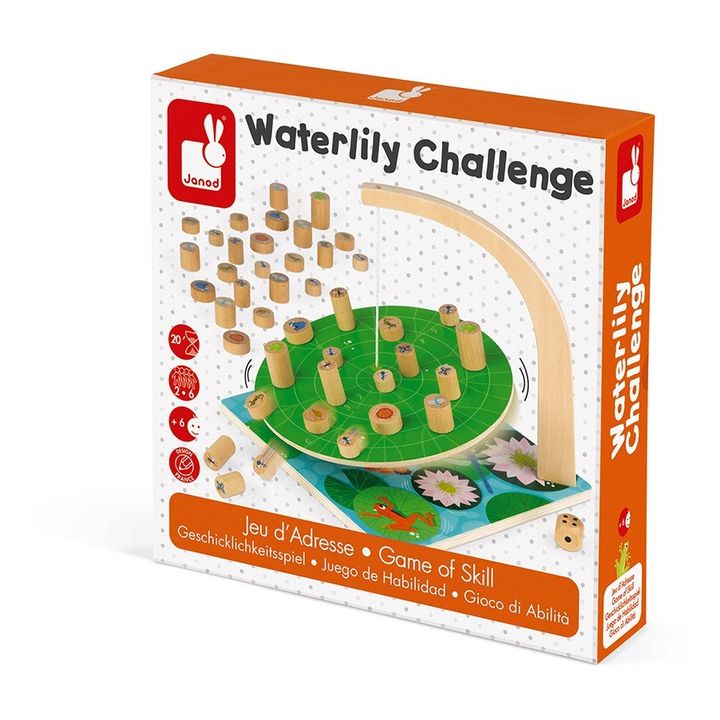 Janod 
Waterlily Challenge Game
Description
Each player selects and then places an animal or insect on the lily pad without making it tip! Careful, the loser is the one who makes the game pieces fall! You need to be skilful and strategic to survive in the pond! This game develops dexterity and concentration.
Details : Game of dexterity, 42 piece(s)
From 2 to 6 players
Age : Age 6 and upwards
Fabrics : Beech Wood, plywood
Tray: 22 x 22 x 1 cm. 21,5 x 21,5 cm.
Game rules in English, French, German, Dutch, Spanish and Italian.