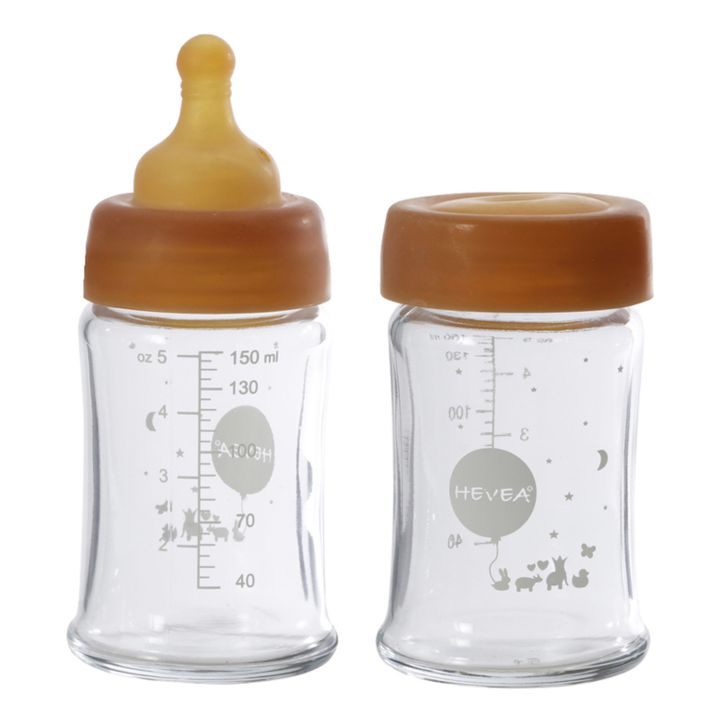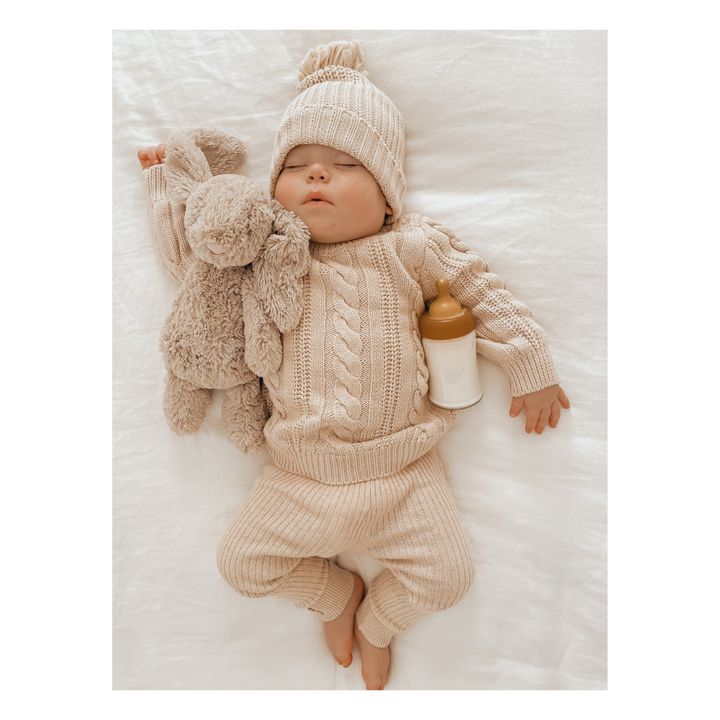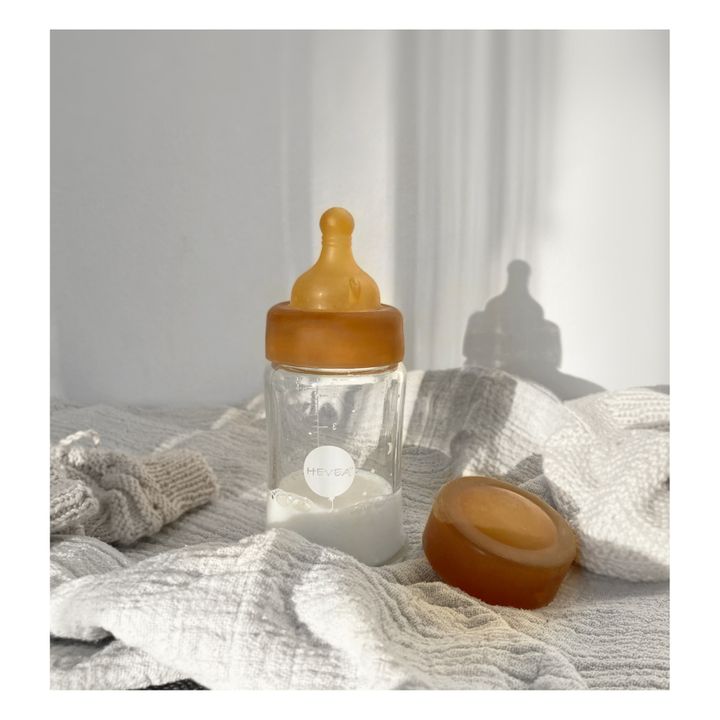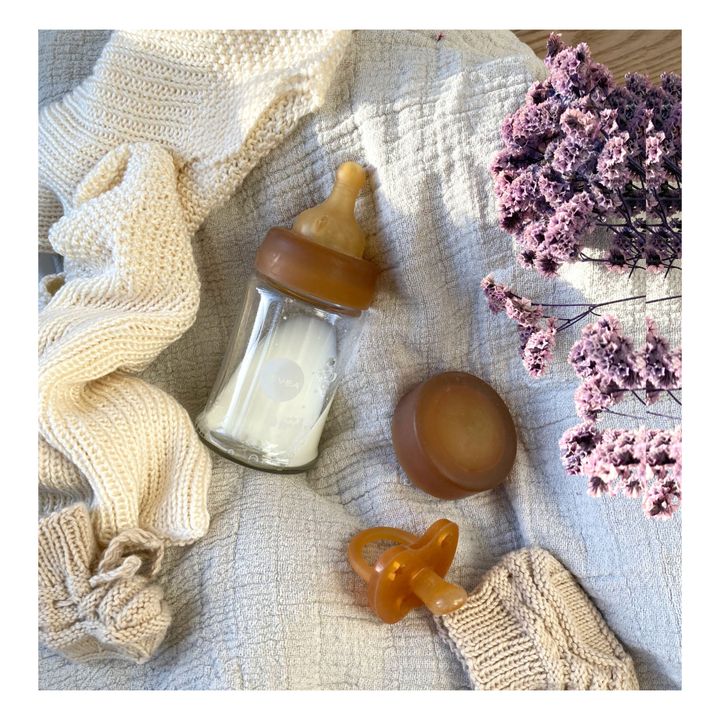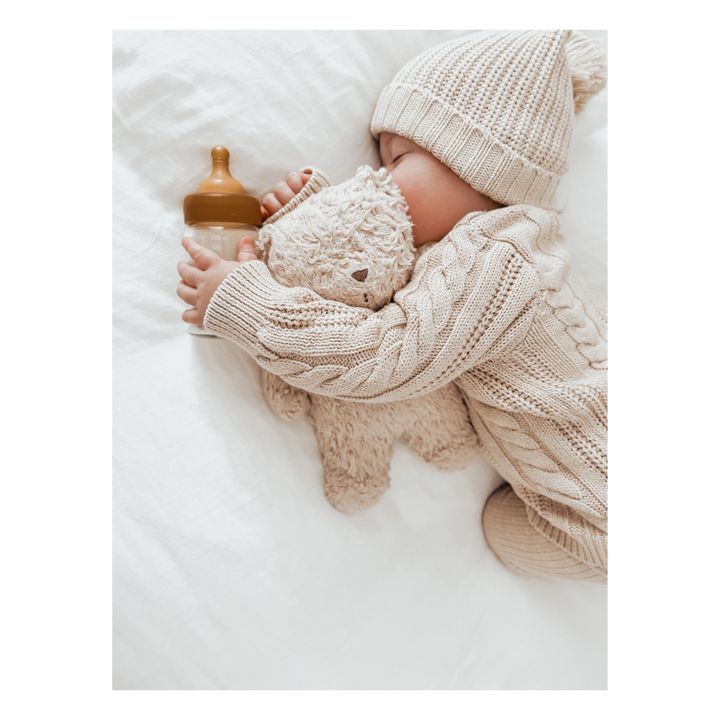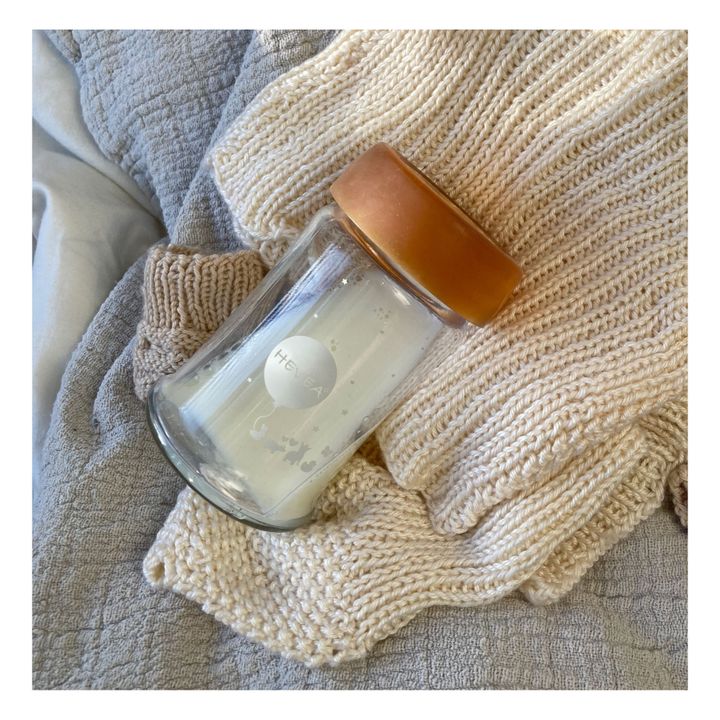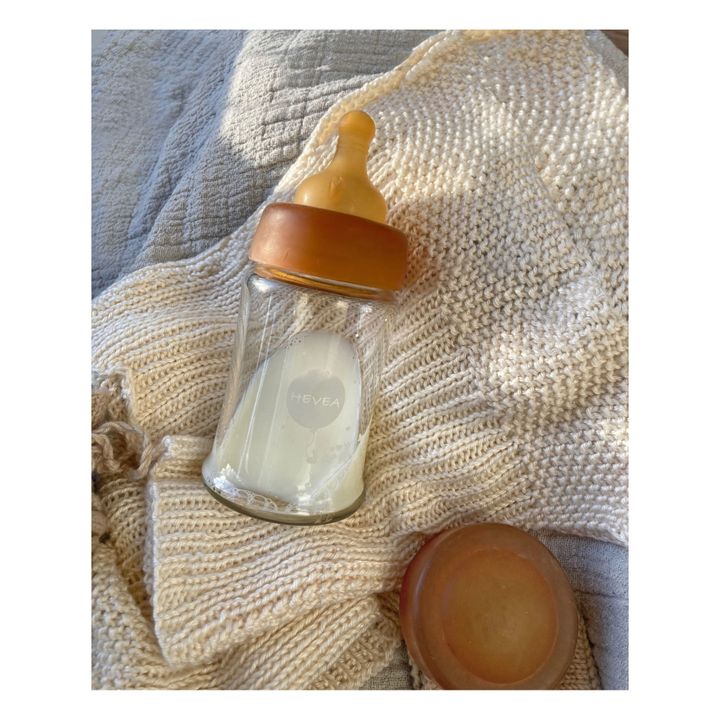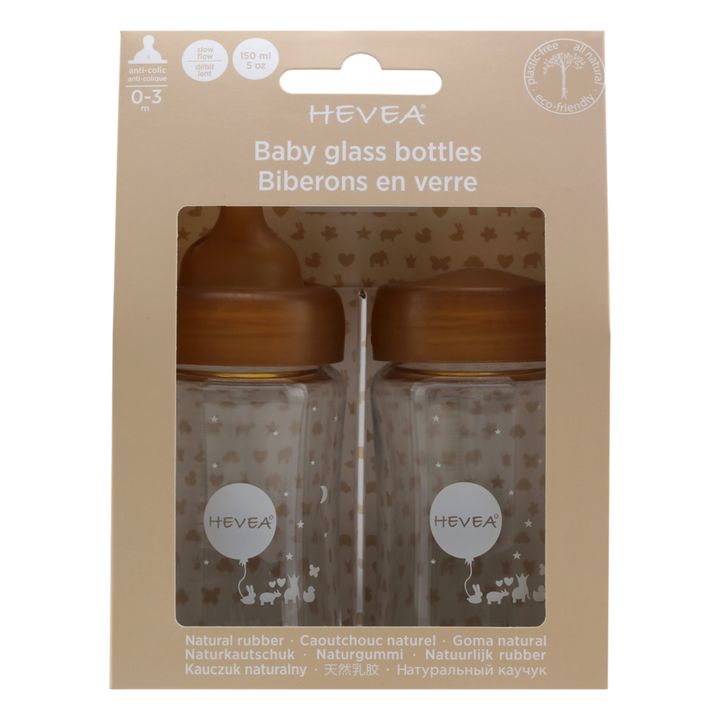 Hevea 
Wide Mouth Glass Bottles - Slow Flow - Set of 2
Greenable Criteria
Certified vegan
The vegan label guarantees that no animal testing was conducted at any stage on this item. Further, this product contains no ingredients derived from animals, animal by-products and animal-derived GMOs.
Description
Made entirely from natural rubber, the inside of the teat and cap are moulded to fit snugly around the neck of the bottle without the milk spilling out. Wide-mouth bottles are particularly recommended for breast milk, as the wide neck of the bottle allows easy access to the milk.
DETAILS
Strong and durable; smooth and non-porous surface; suitable for milk and water; very hygienic; can be heated in a bottle warmer; anti-colic valve.
AGE
COMPOSITION
Borosilicate glass, Teat : 100% Natural rubber
Heat and thermal shock resistant glass; PVC-free

Phthalates-free, BPA-free, PVC-free
DIMENSIONS
Complies with CPSIA standards, Complies with European standards: EN 14350-1 / 14350-2
Dishwasher safe
Clean with soapy water
Rinse with clean water after use