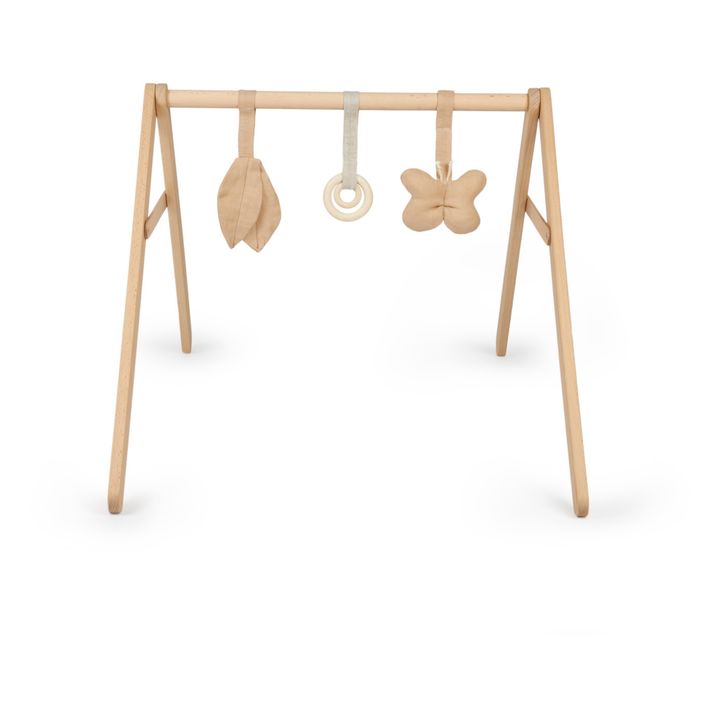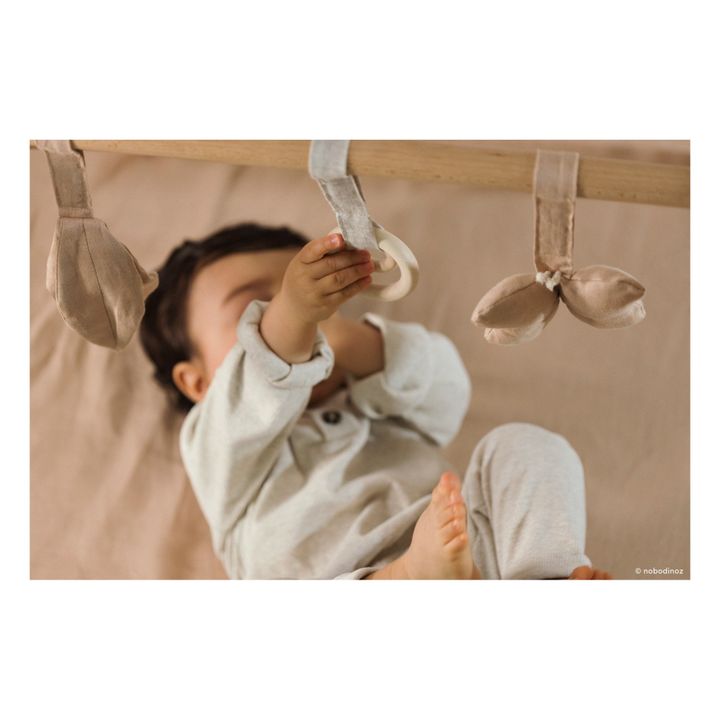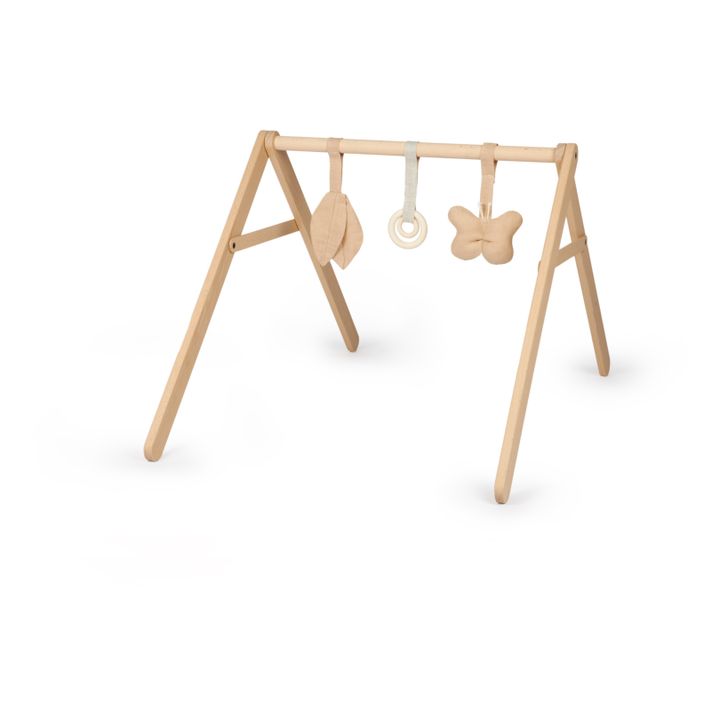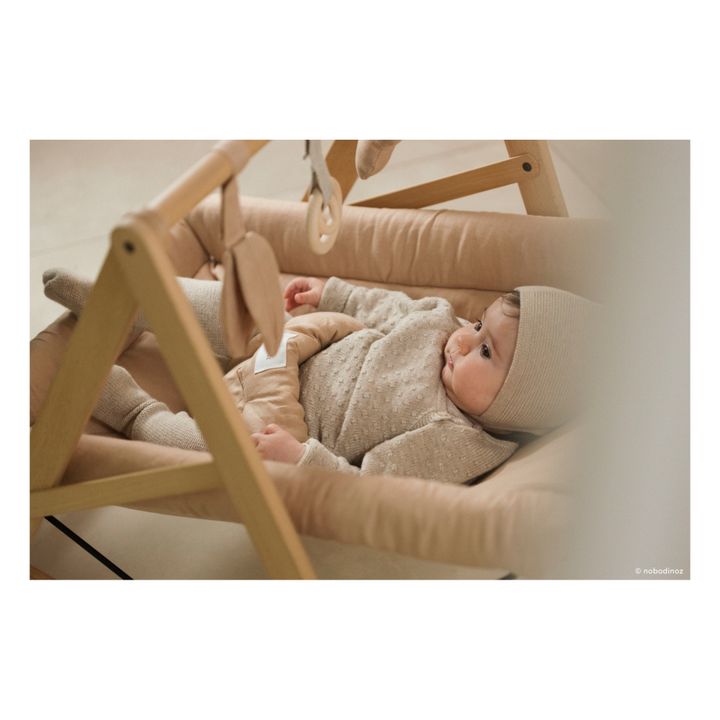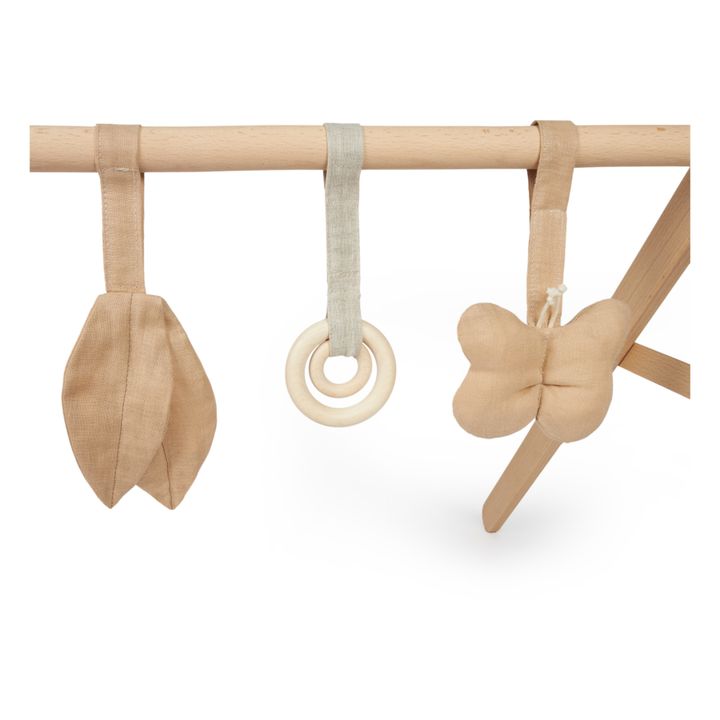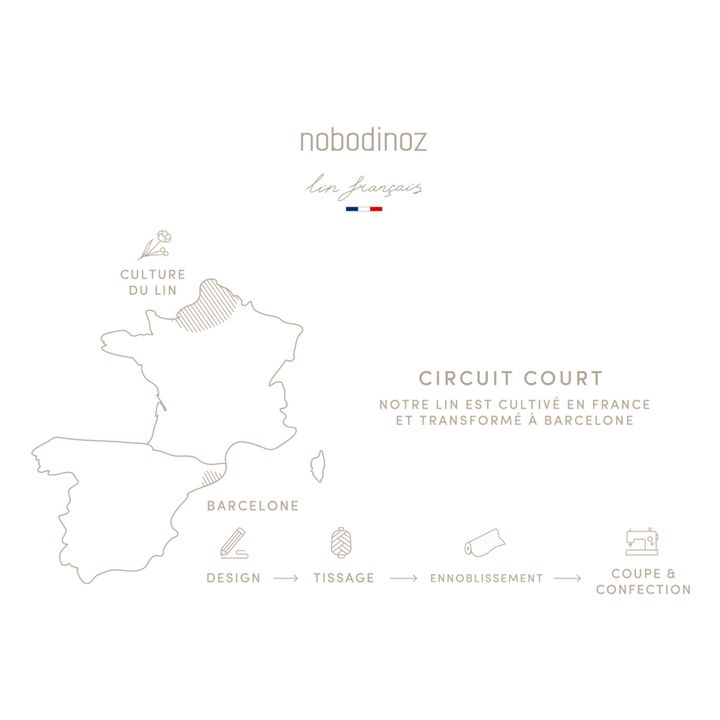 Nobodinoz 
Wooden Activity Arch + Hanging Toys - French Linen | Sand
Greenable Criteria
Natural ingredients or fibres
This item has been made from natural materials, ingredients or fibres.
Description
This arch, with its crackling paper toy, rattle, and teething ring, is perfect for helping your baby to develop their senses and discover the world around them. It can be configured in 2 positions: in the low position to be placed on a play mat, and in the high position, to be placed on a baby bouncer such as the Growing Green bouncer from the same range.
DETAILS
Adjustable Velcro straps. Attach the velcro straps before washing.
ltra soft linen, suitable for babies' sensitive skin
COMPOSITION
Frame : Beech wood, Plywood, Coating : 100% Linen, Filling : 100% Polyester, Accessories : 100% Maple wood
The linen used in this product has been sourced entirely from French crops and spun by a French weaver. It has been woven entirely in Barcelona, guaranteeing quality, traceability and a short production circuit. The linen is composed exclusively of long unmixed fibres, which makes it more supple and resistant. It does not pill and keeps its shape.
Water-based varnishes, Antibacterial, Antifungal, Hypoallergenic, Thermoregulatory properties
DIMENSIONS
Baby bouncer position: 59 cm x 56 cm x 50 cm; Playmat position: 49 cm x 56 cm x 56 cm