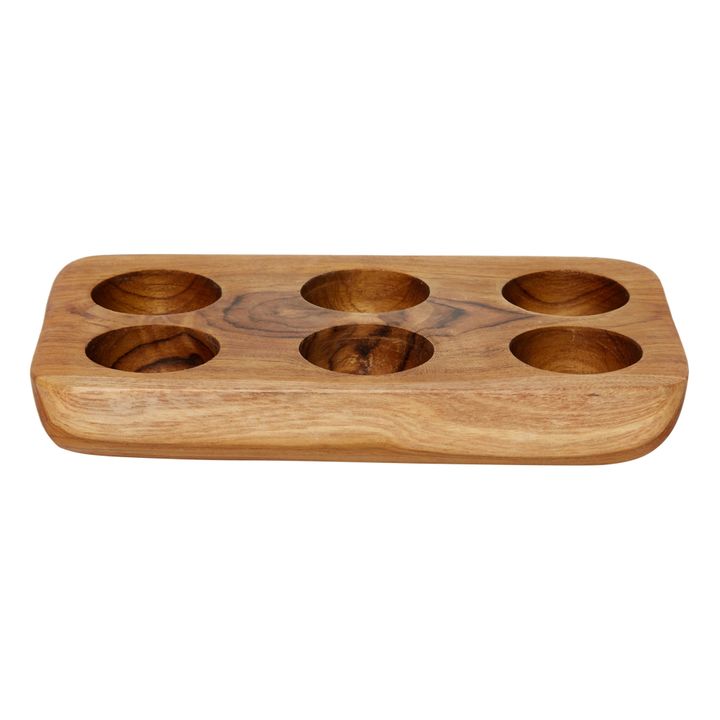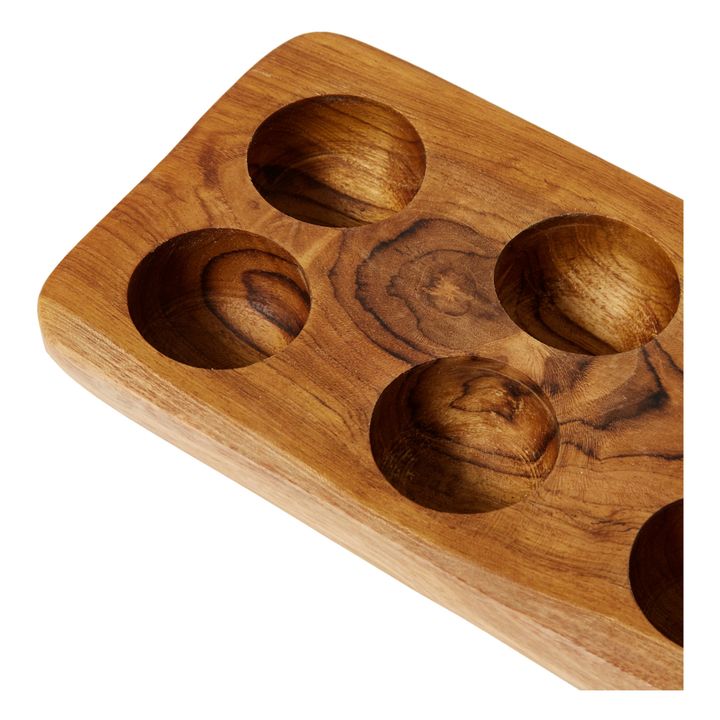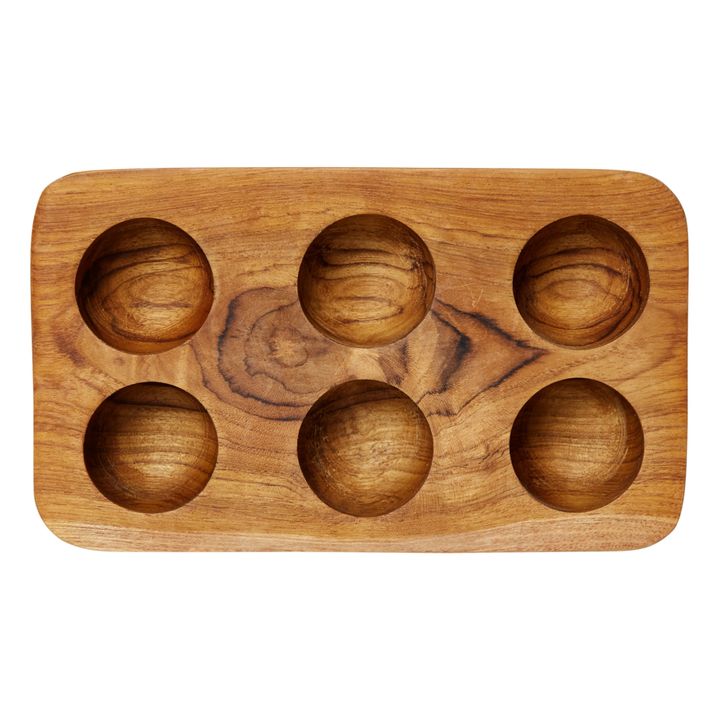 Greenable Criteria
Artisan made
This item was handcrafted by artisans using traditional skills and techniques. Only a limited quantity has been made; it has not been mass-produced.
DETAILS
Space for a maximum of 12 eggs
COMPOSITION
Teak
Wash with a non-abrasive sponge or pad and dishwashing liquid. Rinse well with lukewarm water and do not leave the item to soak. The wood may swell and become damaged. Let it air dry thoroughly. The wood will appear lighter as it dries. To prevent stains and to bring out the beauty of the wood grain, apply rapeseed oil (food oil) to your wooden items from time to time. Do not use cooking oil or other oils, as they can turn rancid. Apply the oil to your wooden object and rub it in with a clean microfibre cloth. Allow to dry naturally.
DIMENSIONS
Length : 20 cm, Width : 15 cm
Do not use in microwave, Suitable for contact with food, Avoid prolonged exposure to the sun