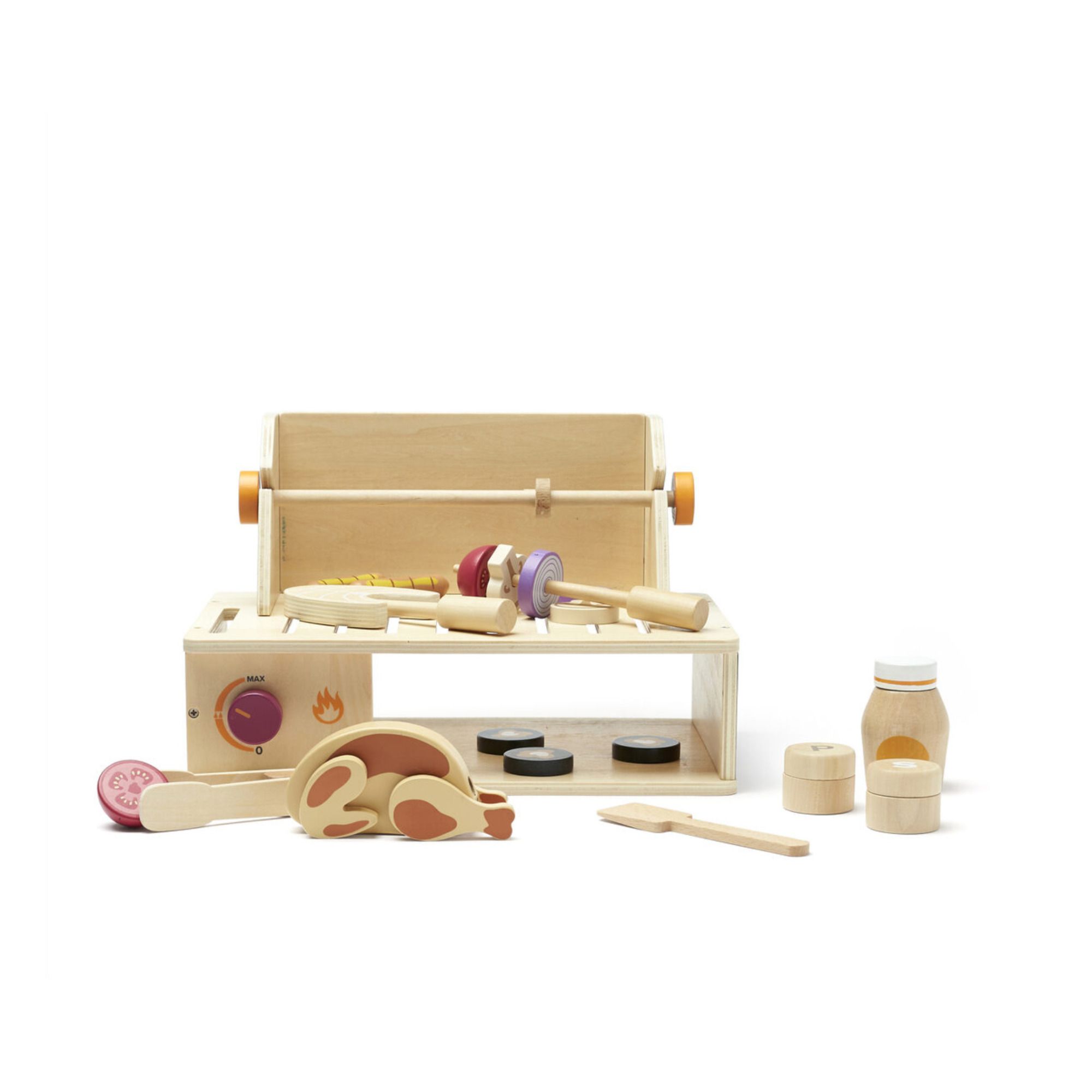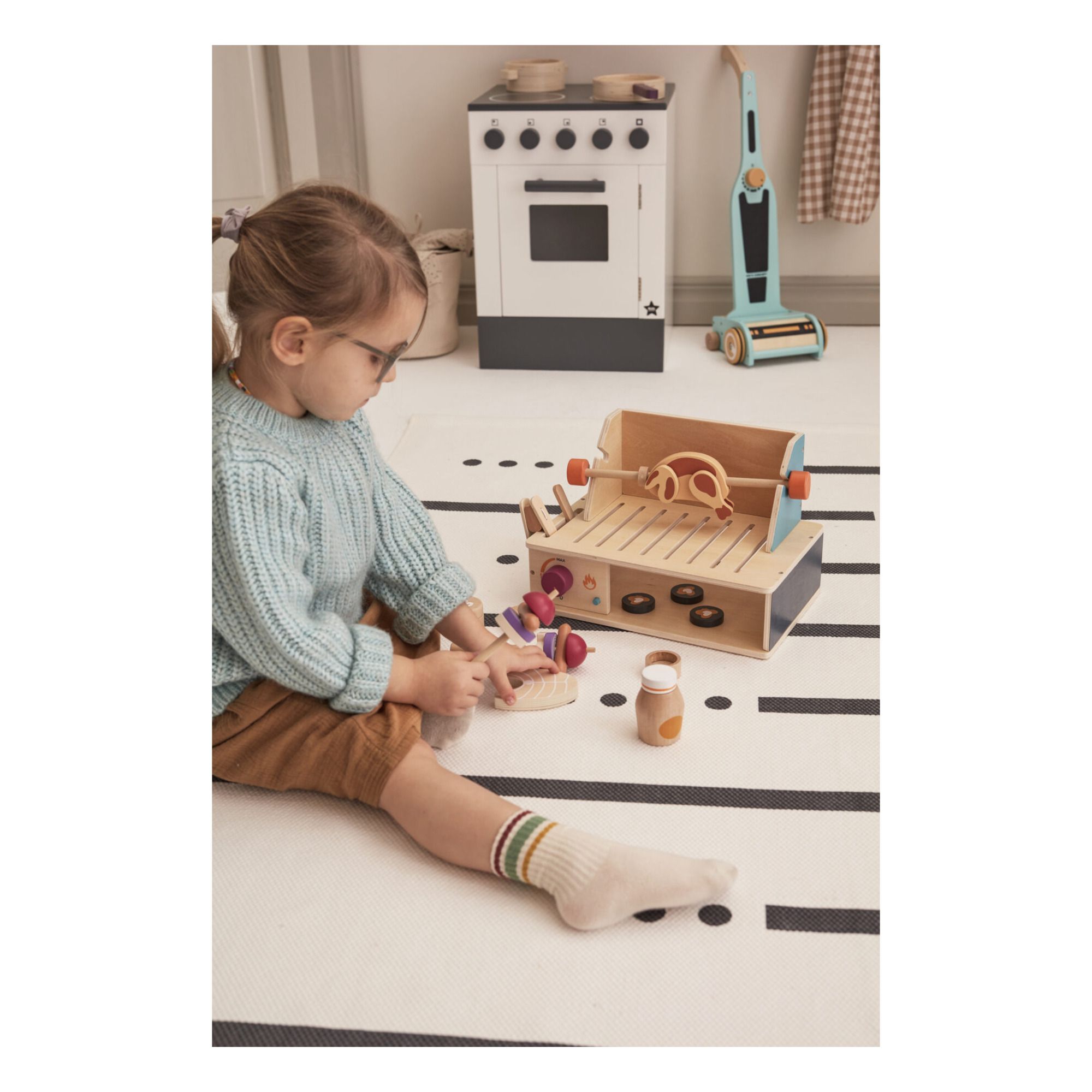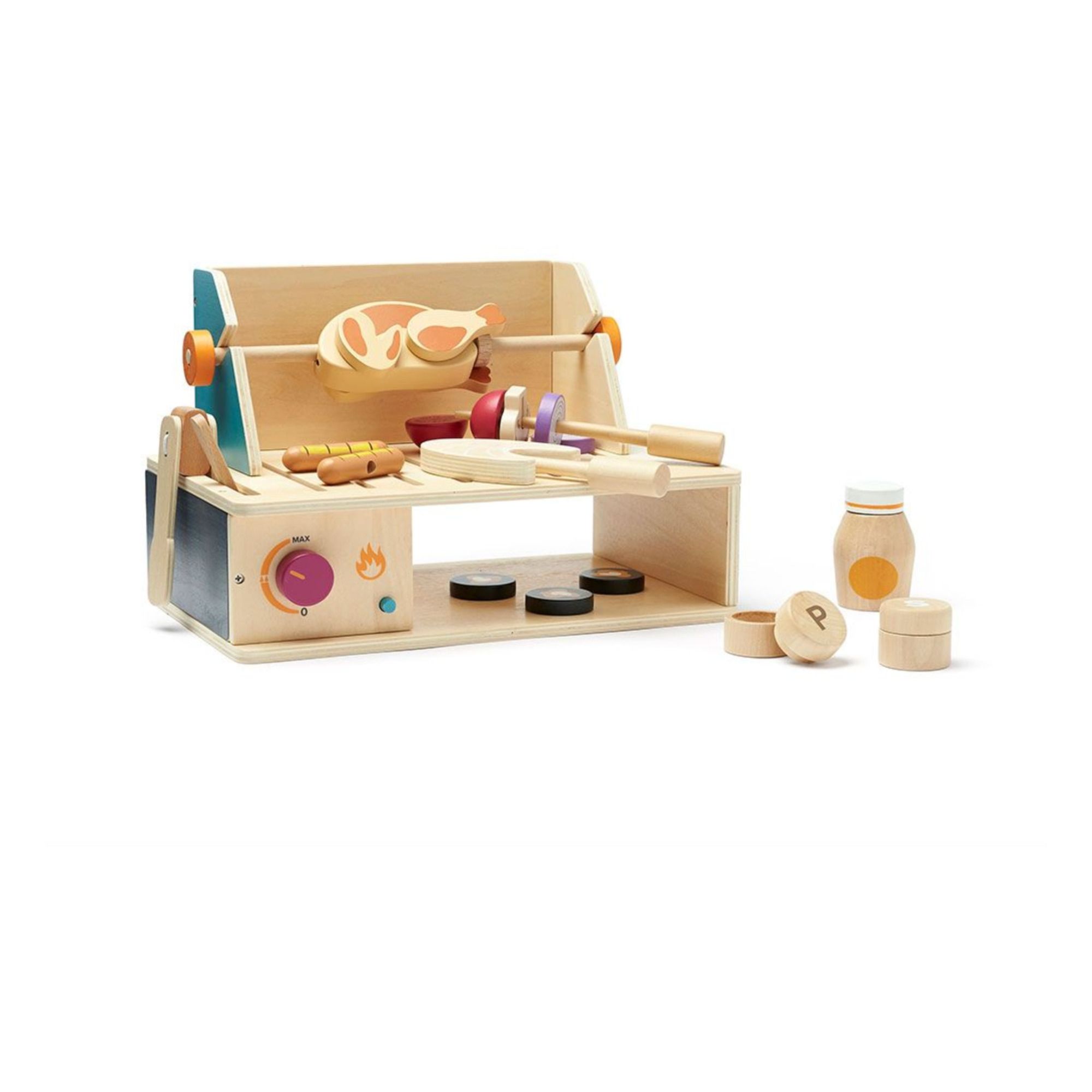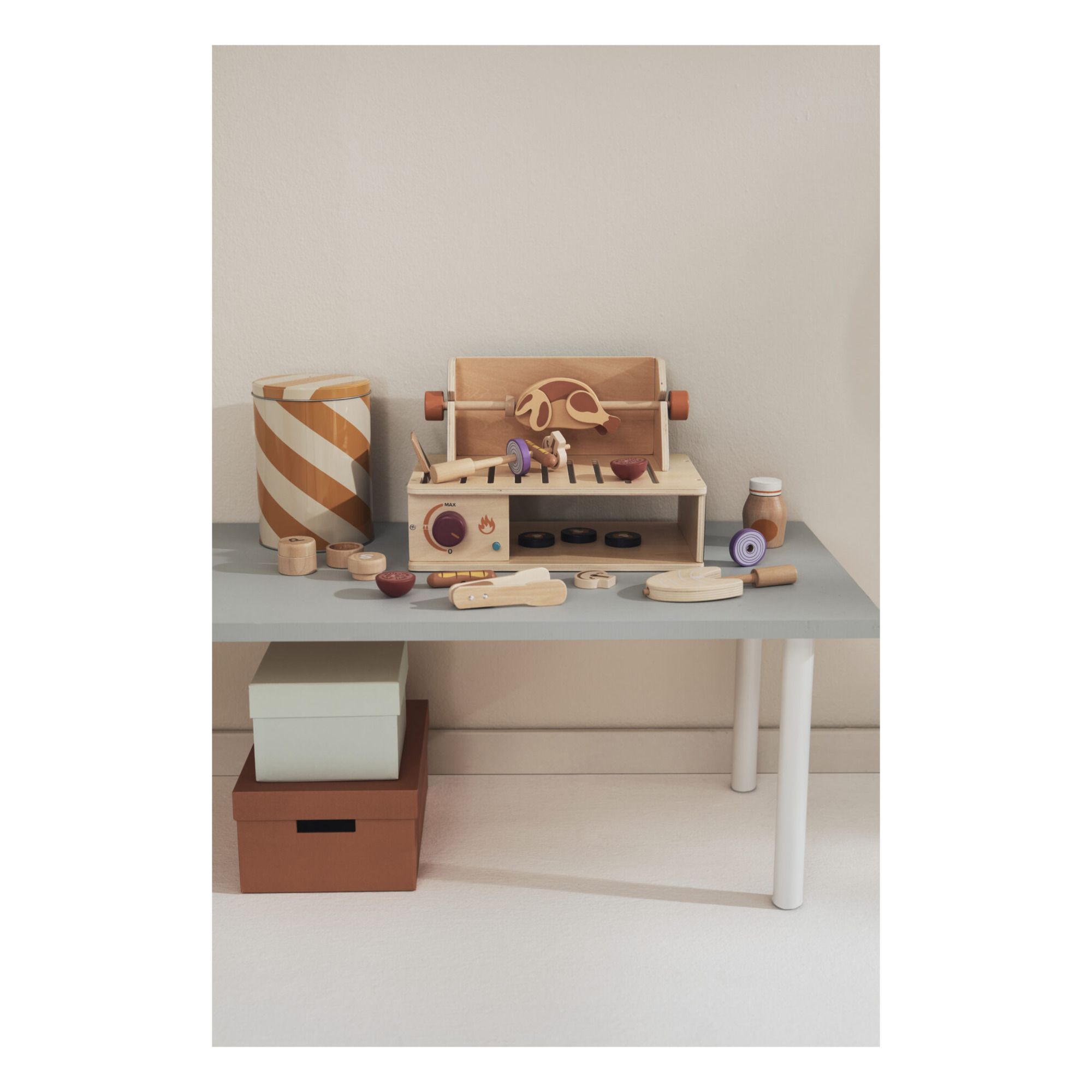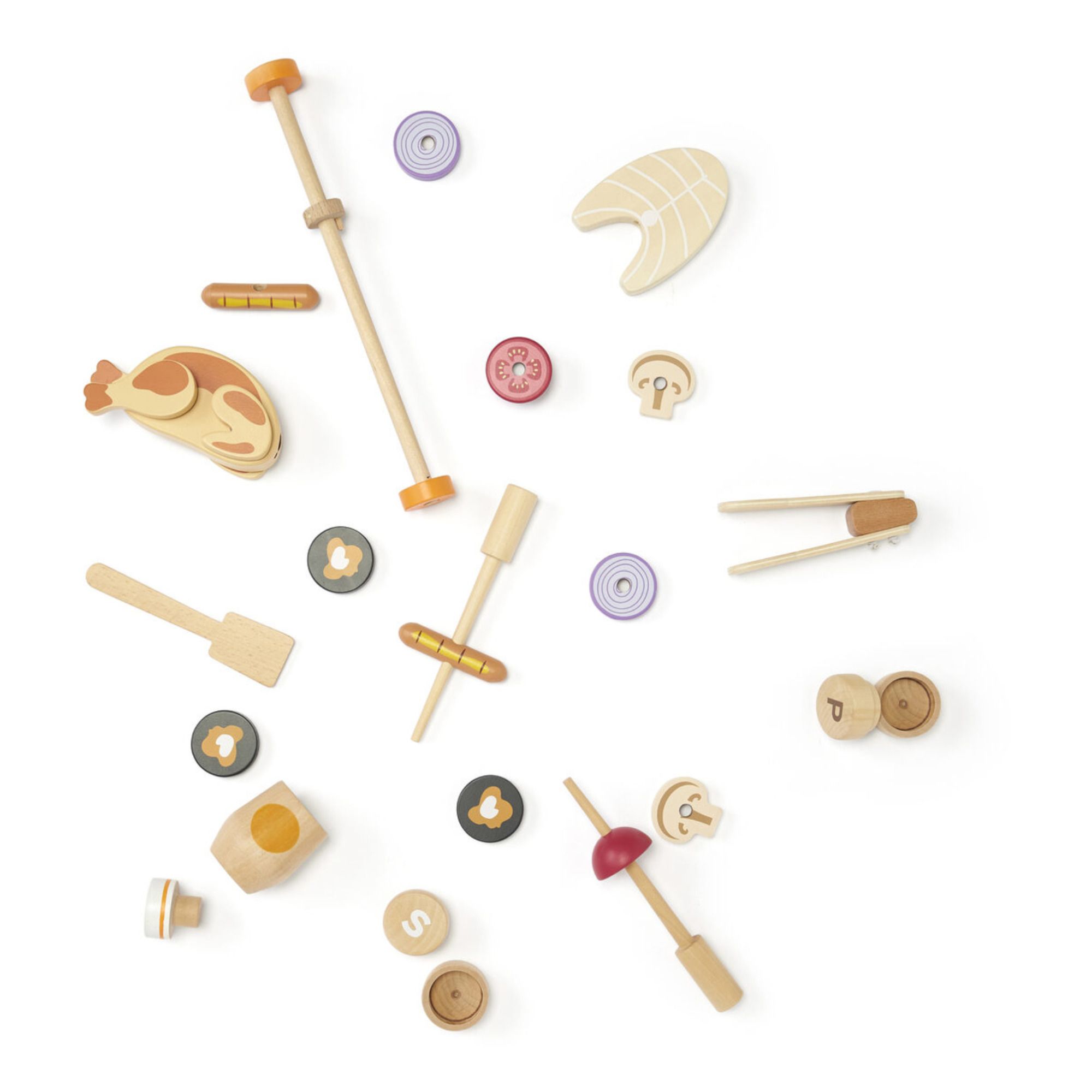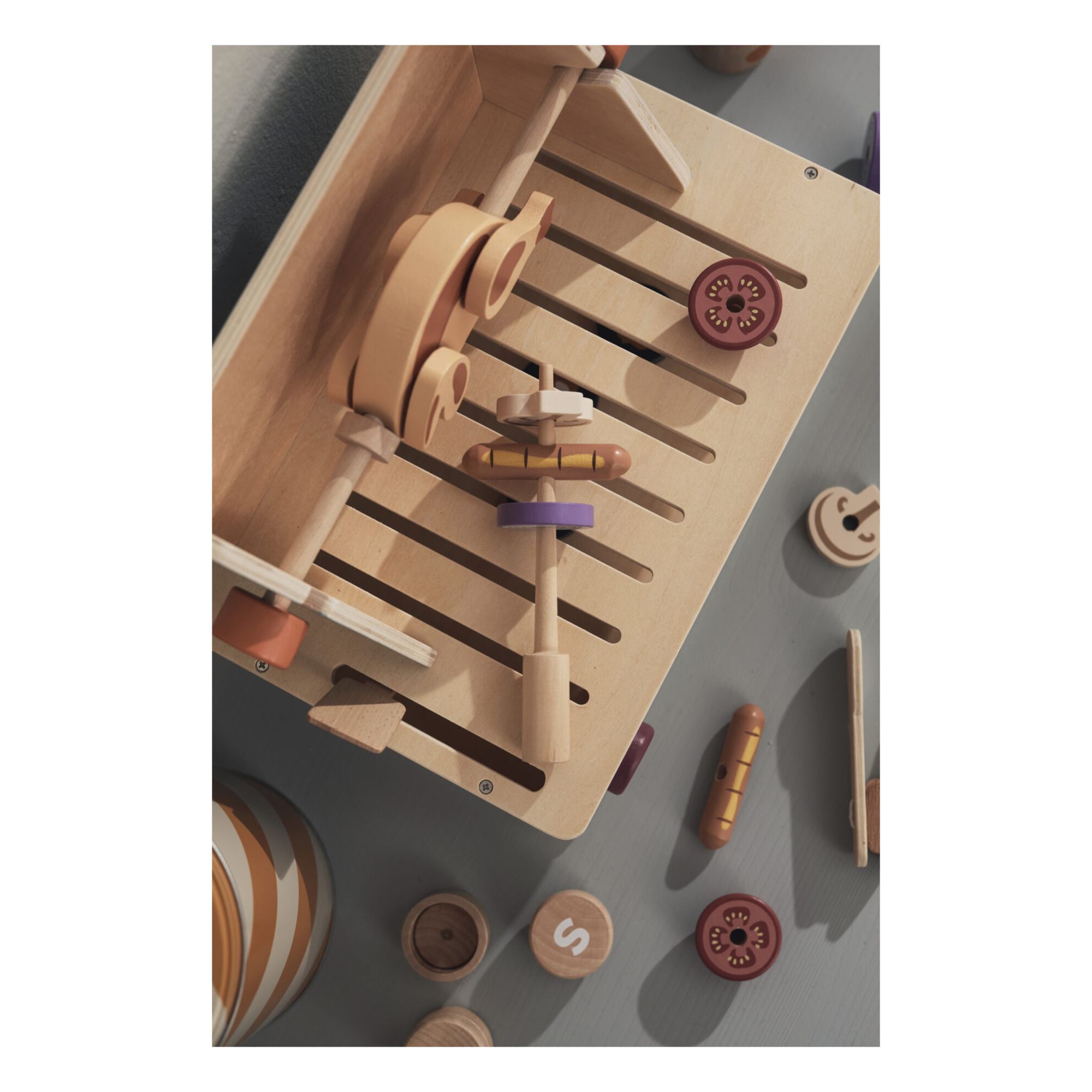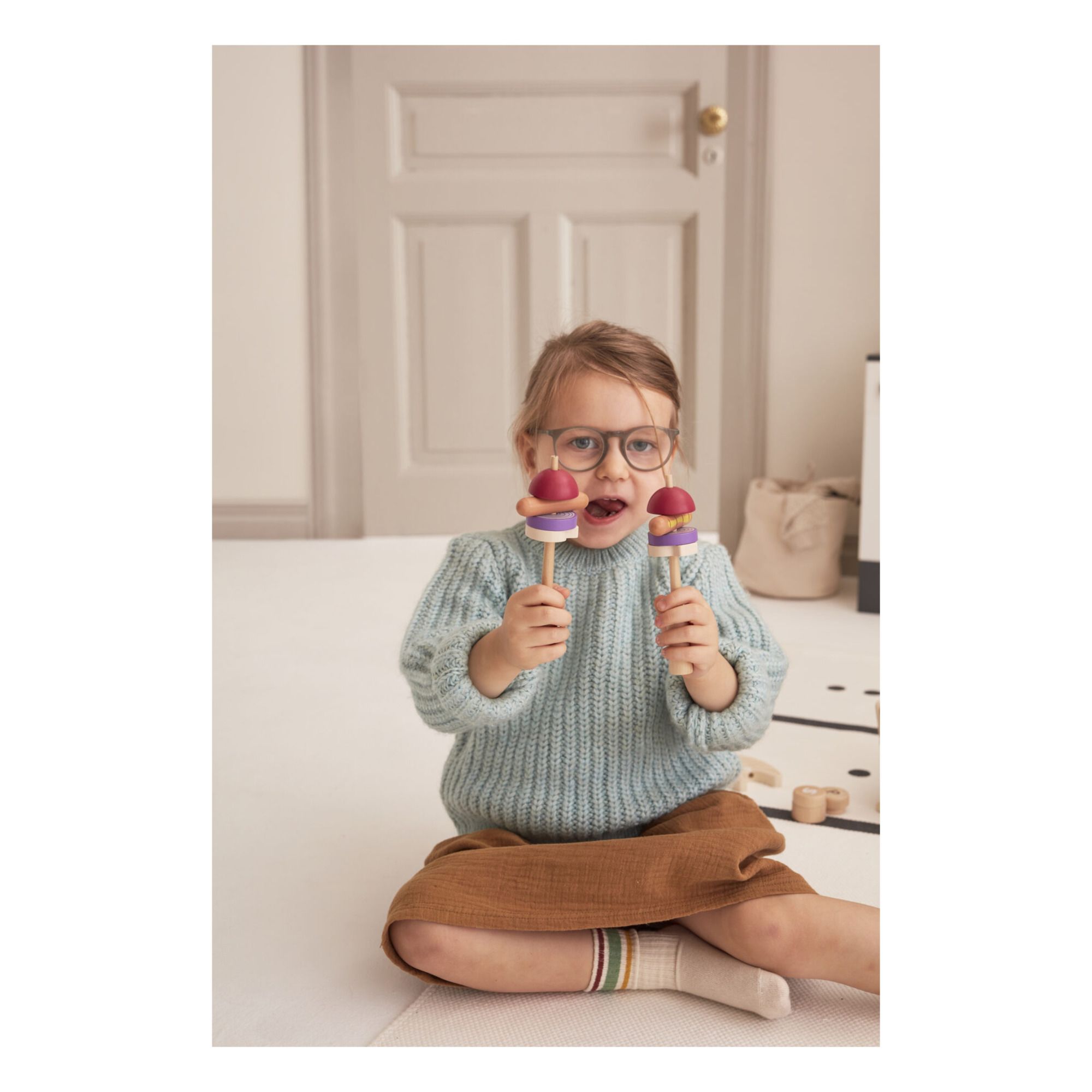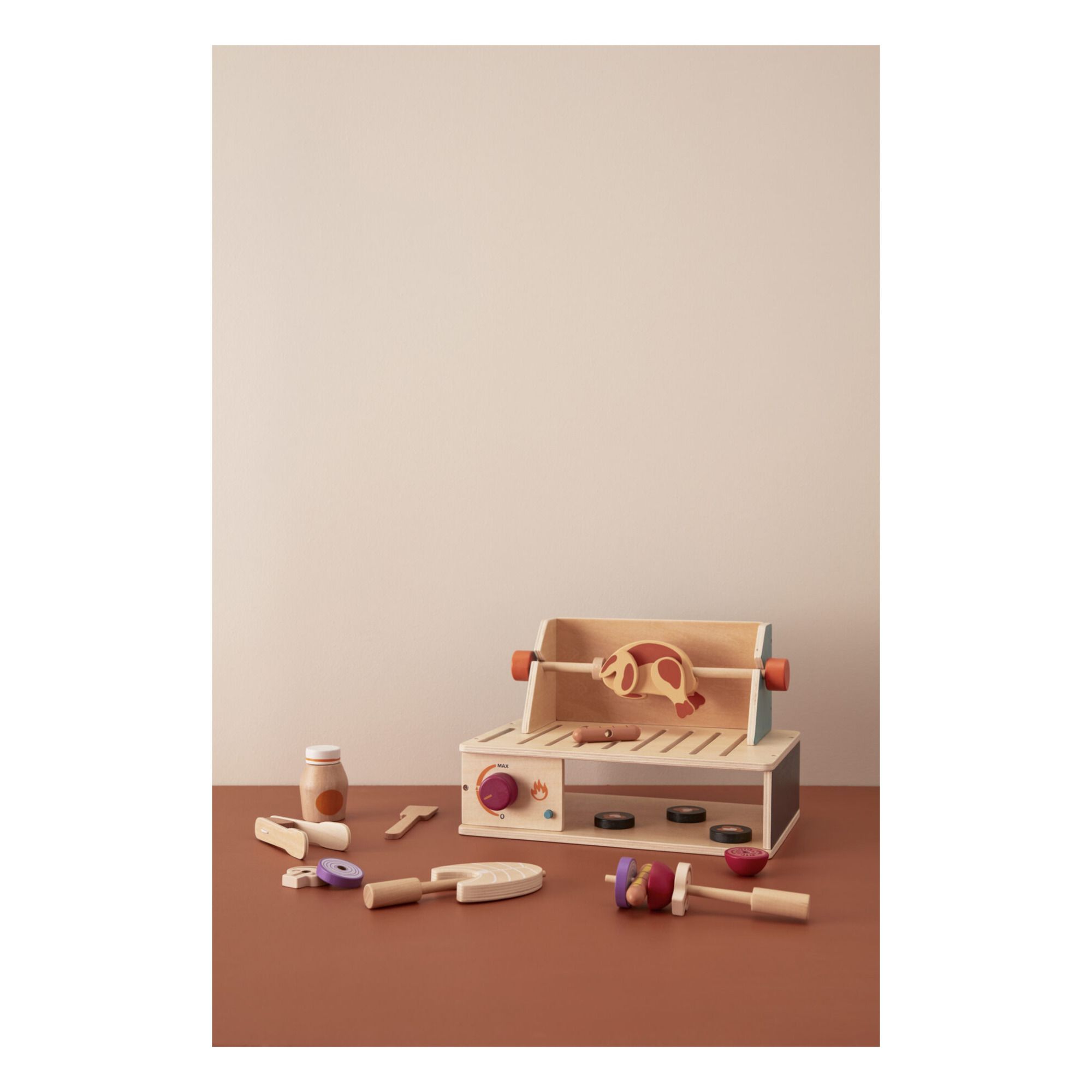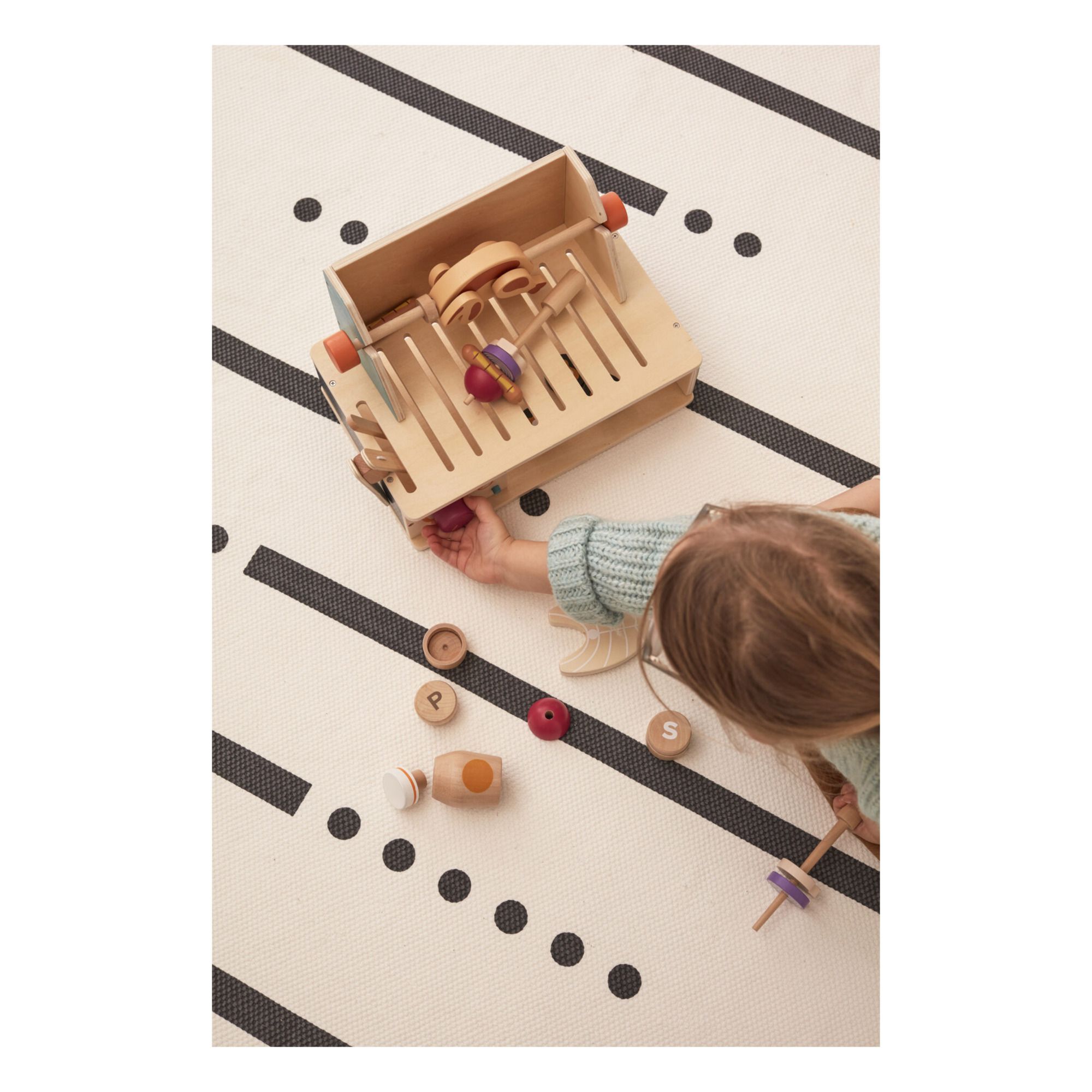 Greenable Criteria
Sustainably harvested wood
This item has been made of wood sourced from sustainably managed forests that do not contribute to deforestation.
DETAILS
Can be turned on and adjusted for heat using the knob on the front that clicks when turned. On/off switch that clicks when the gas is turned on. Chicken wings can be removed and attached with Velcro. Holes in the vegetables make it easy to thread them onto the wooden skewer. The salt, pepper and mustard pots all have removable lids.
Use the included barbecue tongs and spit to turn the food while cooking.
Helps to develop fine motor skills, Encourages creativity, Encourages imagination
Contains 1 chicken with detachable parts, 1 rotating skewer, 2 skewers, 2 sausages, 2 slices of tomato, 2 mushrooms, 2 slices of red onion, 3 pieces of round charcoal, salt and pepper pot, mustard pot, tongs and barbecue turner.
AGE
COMPOSITION
Beech wood, Lime wood, Plywood, MDF, Polyester
Water-based paints
DIMENSIONS
Chicken: 12 x 6 x 4 cm, Salmon: 7 x 9 x 1.5 cm, Sausage: 7 x 1 x 1 cm, Mushroom, red onion and coal bricks: 4 x 4 x 1 cm, Tomato: 4 x 4 x 2.5 cm, Jar: 7.5 x 5 x 5 cm, Salt and pepper: 4 x 4 x 3 cm
Length : 31 cm
Weight : 1.2 kg
Complies with standard EN71, Complies with CE standards, FSC-certified wood