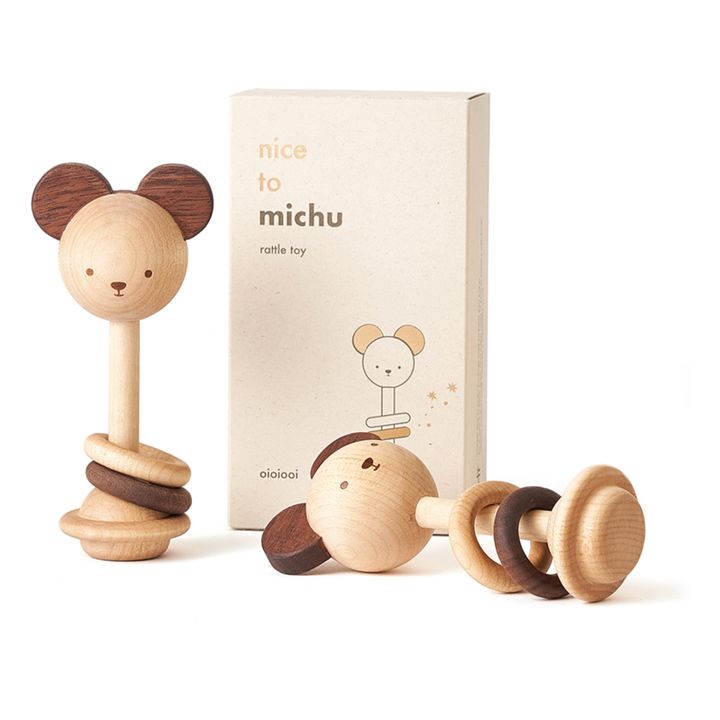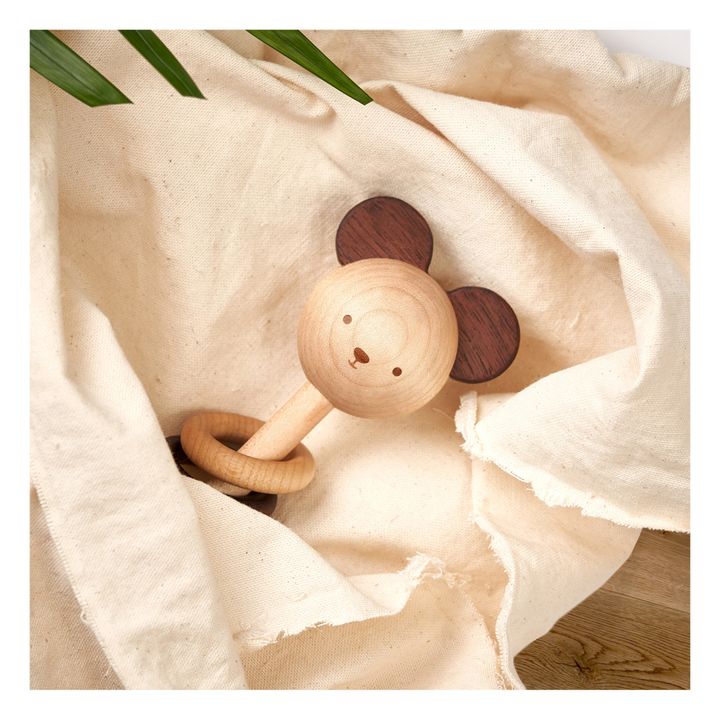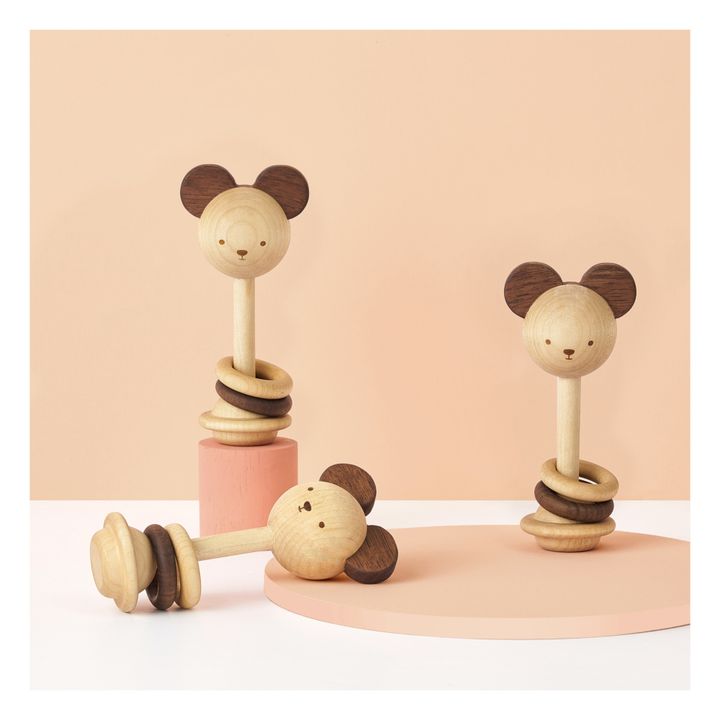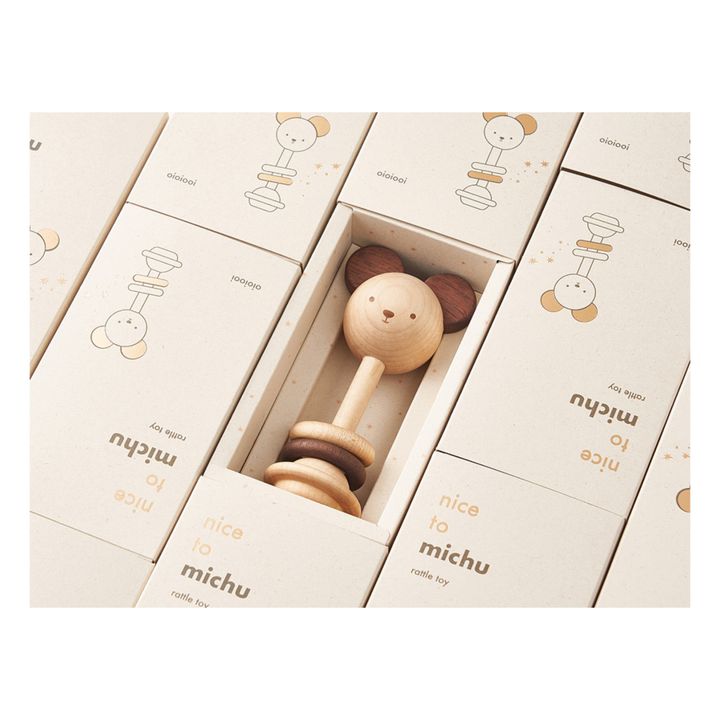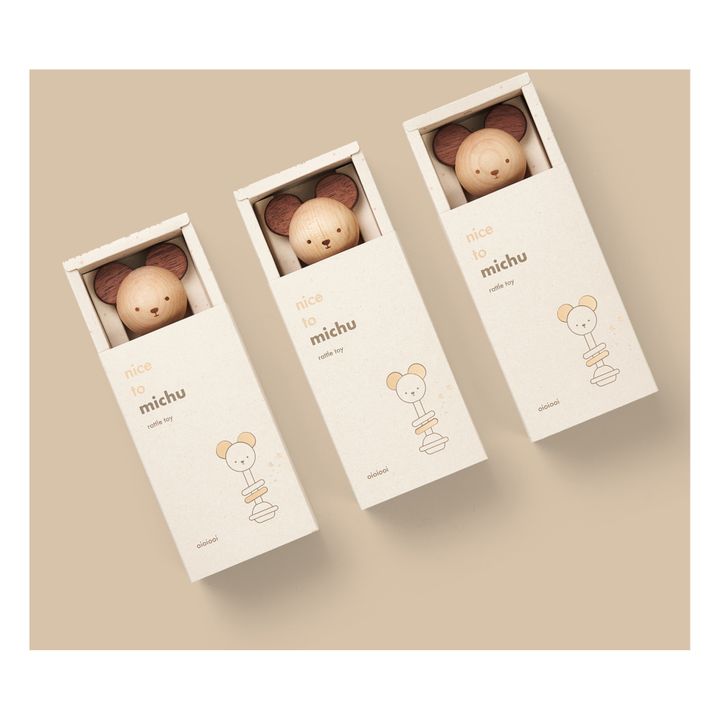 Description
This lovely wooden rattle will stimulate your child's senses and their curiosity. The two different wooden rings make a pleasant noise when shaken.
DETAILS
Helps to develop dexterity, Helps develop hearing, Helps to develop sense of touch, Helps stimulate vision
AGE
COMPOSITION
Beech wood, Walnut wood
Earth Pact paper packaging, made from sugar cane.
DIMENSIONS
Length : 14.5 cm, Width : 6 cm, Depth : 4.5 cm