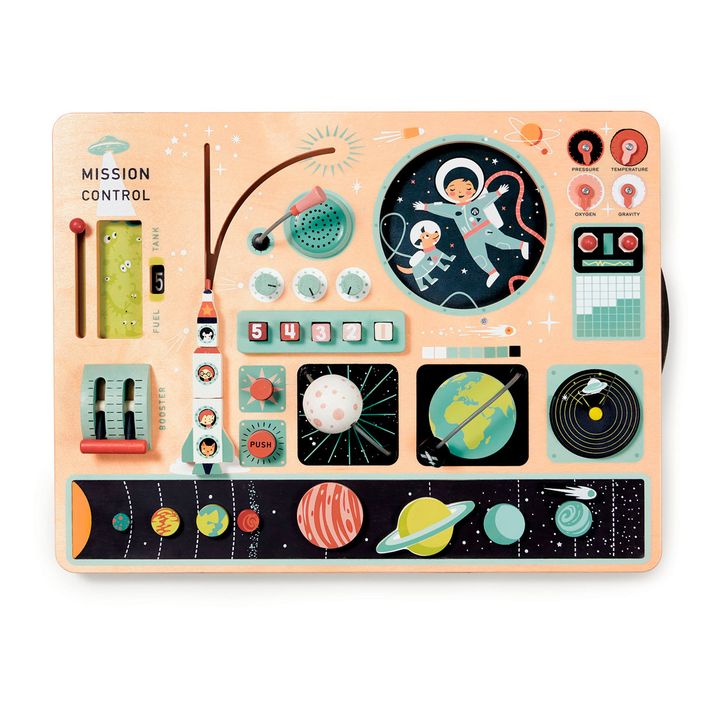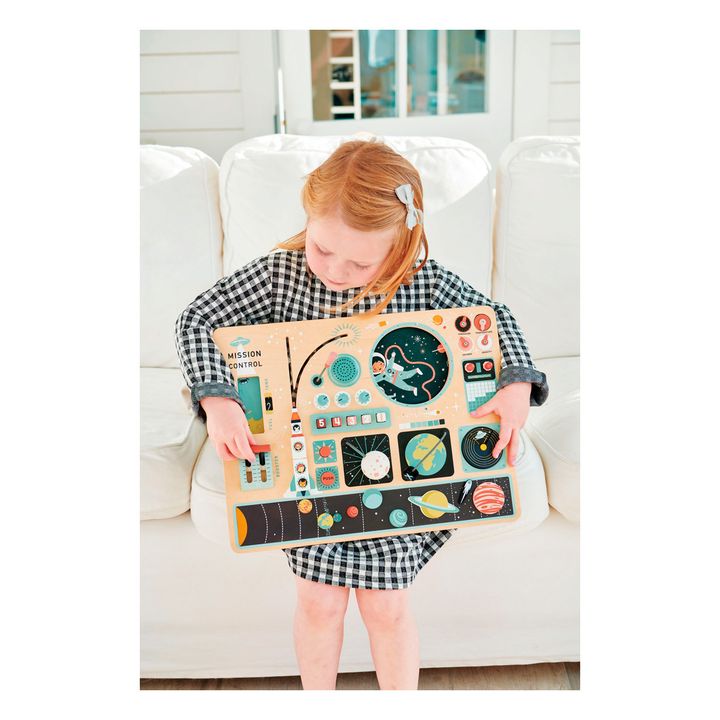 Greenable Criteria
Sustainably harvested wood
This item has been made of wood sourced from sustainably managed forests that do not contribute to deforestation.
Description
An intergalactic mission, all from a space station platform. This space station offers many activities on the space rocket's dashboard. Rotate a spherical moon and move the satellite around the earth, speak into the microphone and prepare for take-off with three-part mobile rocket!



DETAILS
A rotating wheel can be turned to the side to reveal a constantly changing illustrated space scene, as if looking out the window into the vacuum of space. A magnetic strip offers a view of our universe on which to place the planets. A fuel tank to indicate levels, a throttle lever to go up and down, knobs to turn, soft keys to press, a radar panel to locate UFOs.
Helps to develop fine motor skills, Encourages imagination, Helps develop spatial awareness
AGE
COMPOSITION
DIMENSIONS
Length : 40.6 cm, Width : 30.4 cm, Depth : 7.6 cm
Weight : 1.3 kg