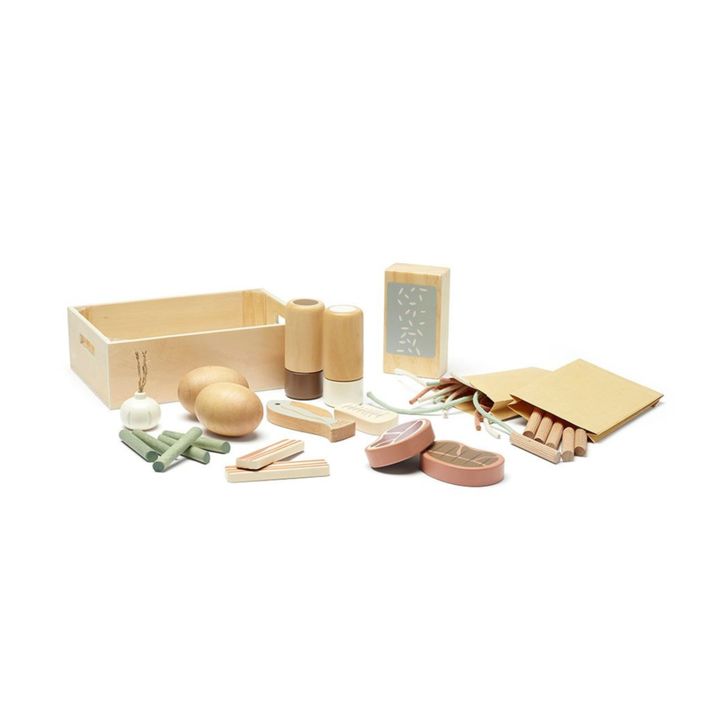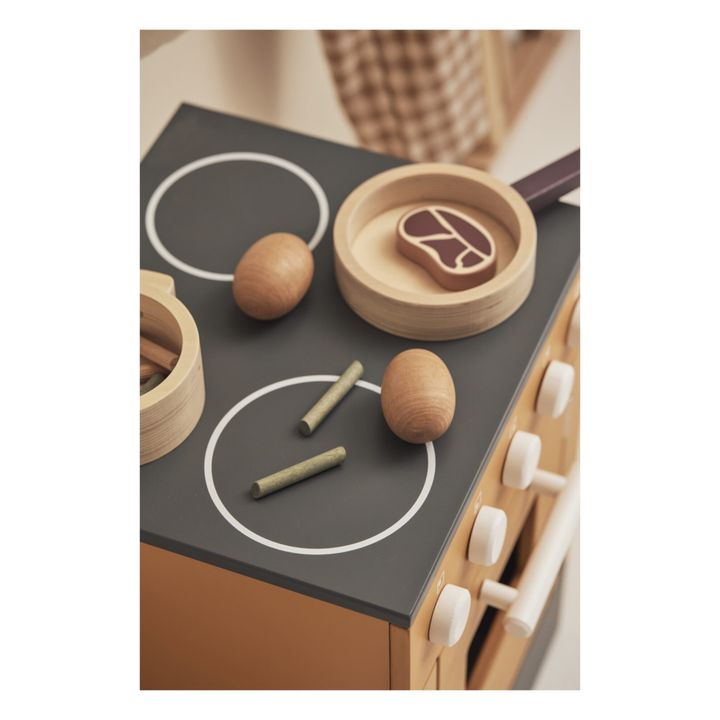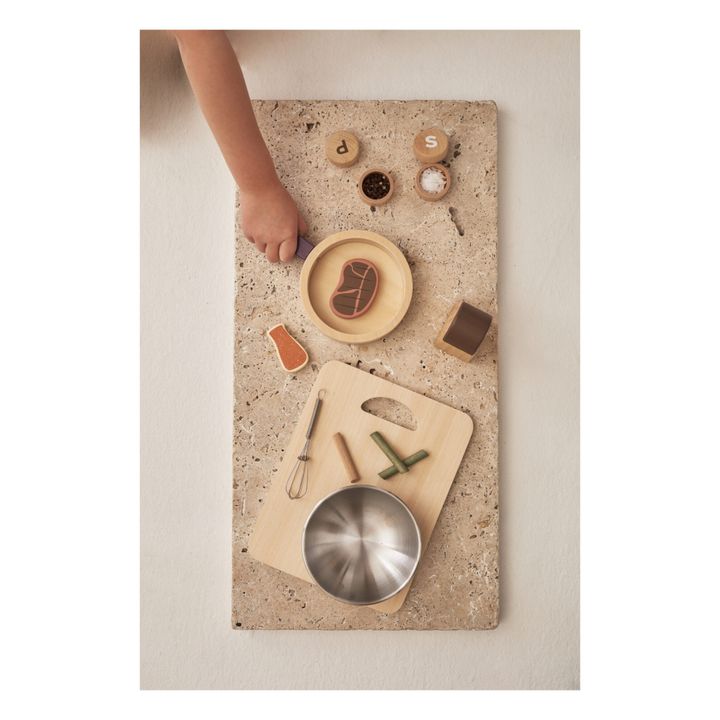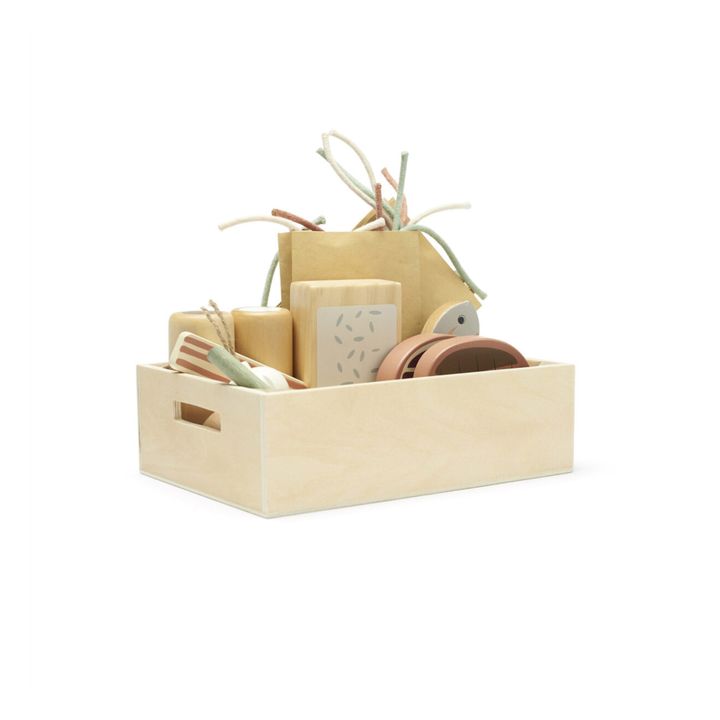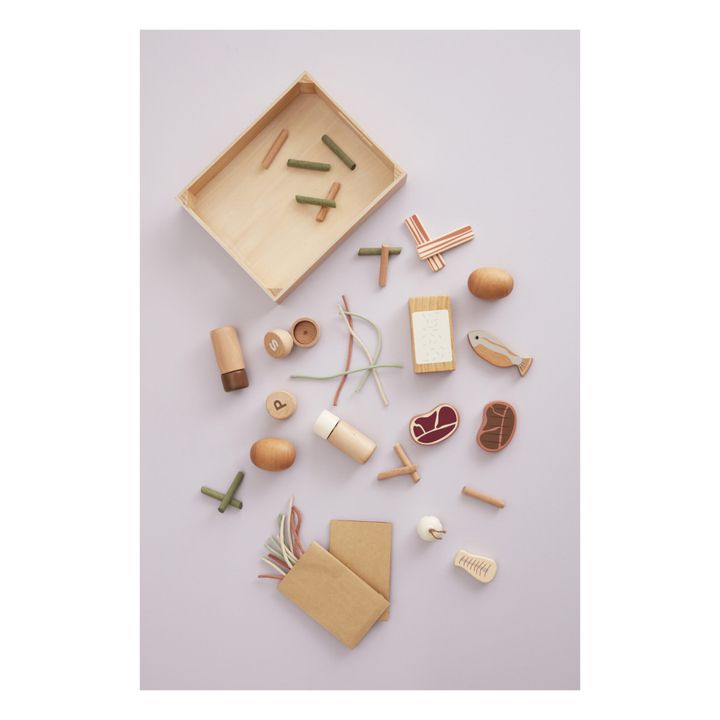 Greenable Criteria
Sustainably harvested wood
This item has been made of wood sourced from sustainably managed forests that do not contribute to deforestation.
DETAILS
The pasta or other food can be stored in the two paper bags provided. All the pieces come delivered in a wooden box.
Helps to develop hand-eye coordination, Helps to develop fine motor skills, Encourages creativity, Encourages imagination, Helps develop language and communication skills
Contains 2 types of pasta (spaghetti and rigatoni), 1 packet of rice, 2 potatoes, 6 green beans, 1 head of garlic, 1 piece of meat, 1 fish fillet, 1 whole fish raw on one side and cooked on the other. It also contains salt and pepper grinders that click when you turn them.
Wood from sustainabily-managed forests
AGE
COMPOSITION
Pine wood, Beech wood, Basket : Lime wood, Spaghetti : Cotton, Bag : Paper
Water-based paints
DIMENSIONS
Rice: 10 x 3 x 5.5 cm, Meat: 7 x 6 x 1.5 cm, Potato: 4.5 x 4.5 x 6 cm, Bacon: 8 x 2 x 0.7 cm, Garlic: 3 x 3 x 6 cm
Height : 5 cm, Length : 24 cm, Width : 19 cm
Complies with standard EN71, Complies with CE standards, FSC-certified wood
All packaging and labels must be removed before use by children.