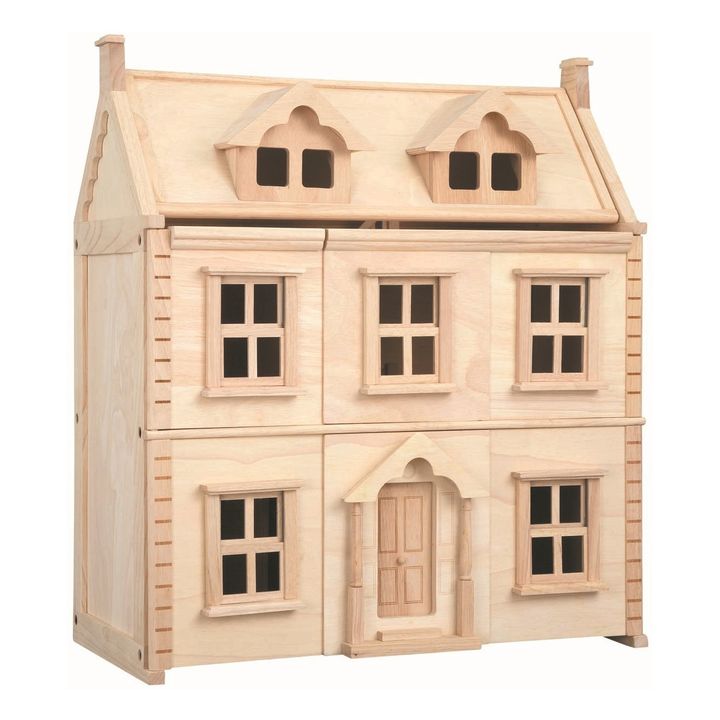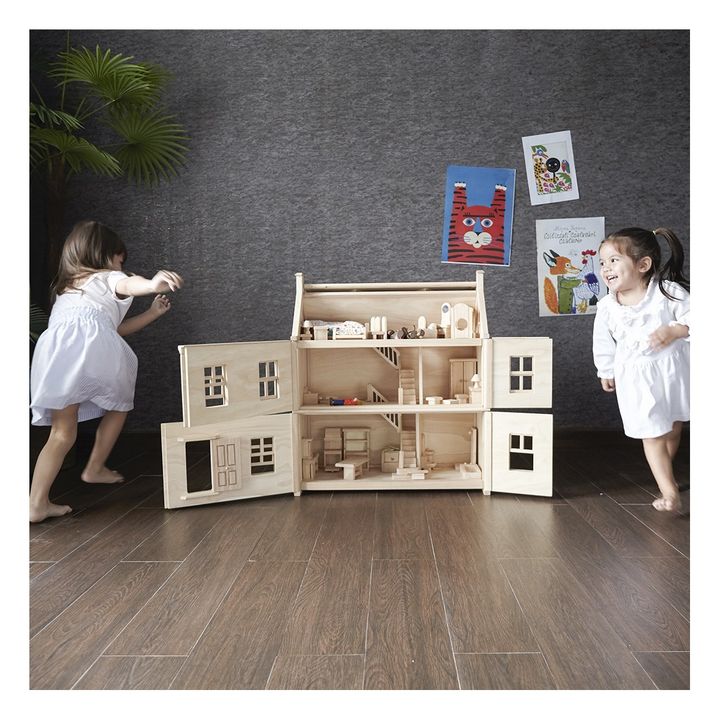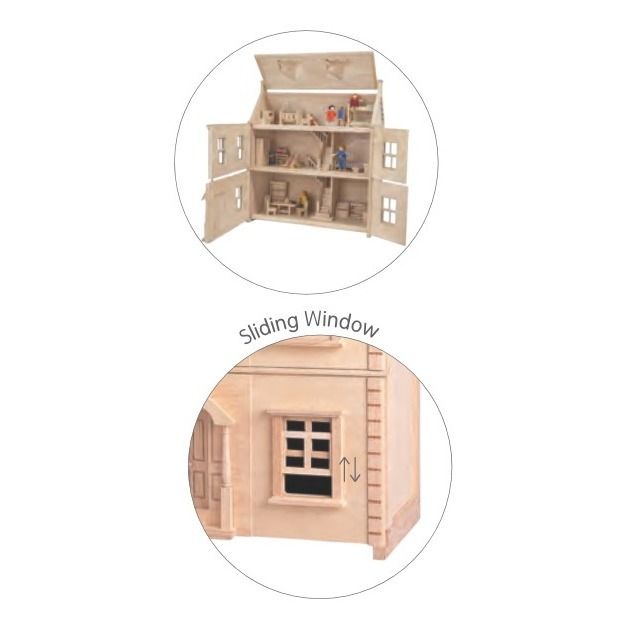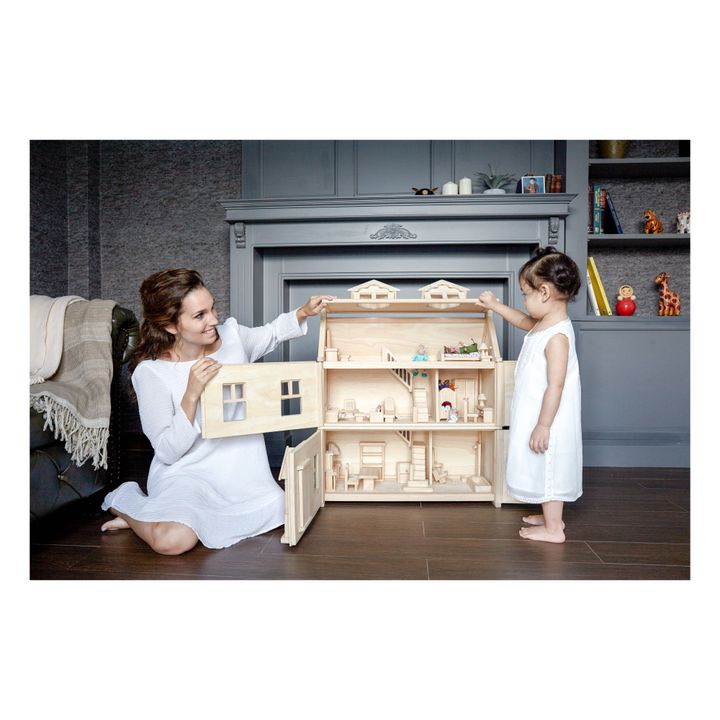 Greenable Criteria
Sustainably harvested wood
This item has been made of wood sourced from sustainably managed forests that do not contribute to deforestation.
Description
This stunning Victorian style wooden doll's house offers multiple play possibilities for your child and the moulded and carved woodwork makes it a particularly beautiful decorative object for their bedroom. This piece has been made in a way that is respectful of the environment, and its sturdy structure means that it will last for years to come.
DETAILS
It has a front door and windows that open, and two internal staircases to connect each landing. Composed of 3 floors including an attic, each level is accessible through large openings.
For self-assembly
Helps to develop hand-eye coordination, Encourages creativity, Encourages imagination, Helps develop language and communication skills
Accessories not included.
The brand uses recycled materials to reduce their impact on the environment
AGE
COMPOSITION
DIMENSIONS
Length : 73 cm, Width : 64 cm, Depth : 32 cm