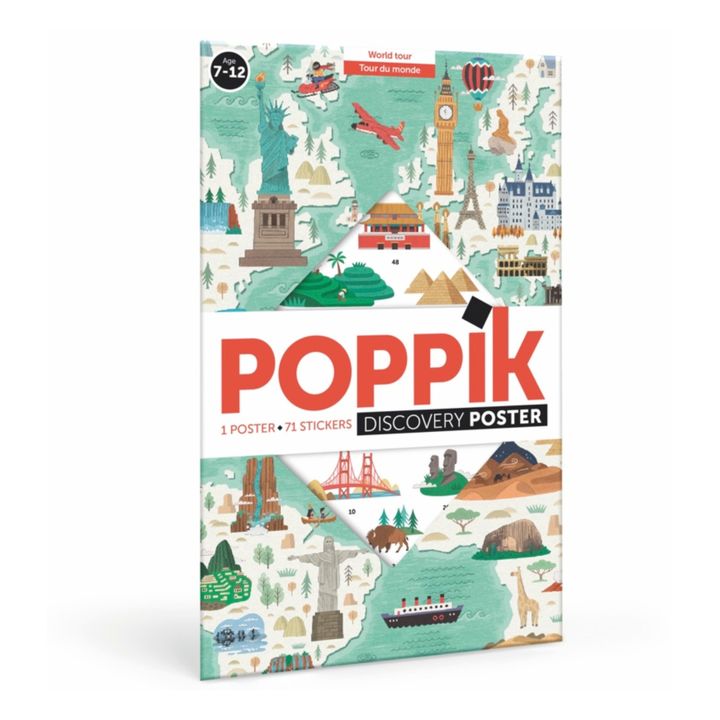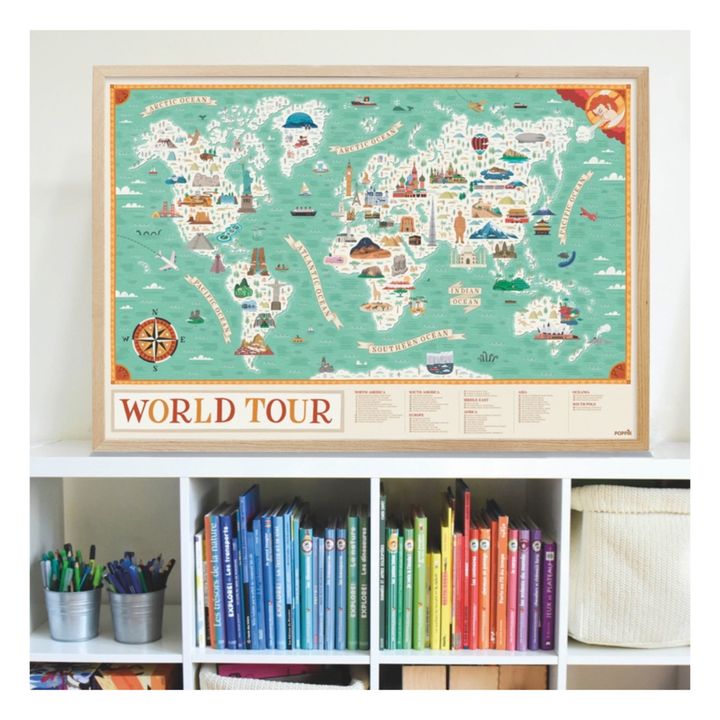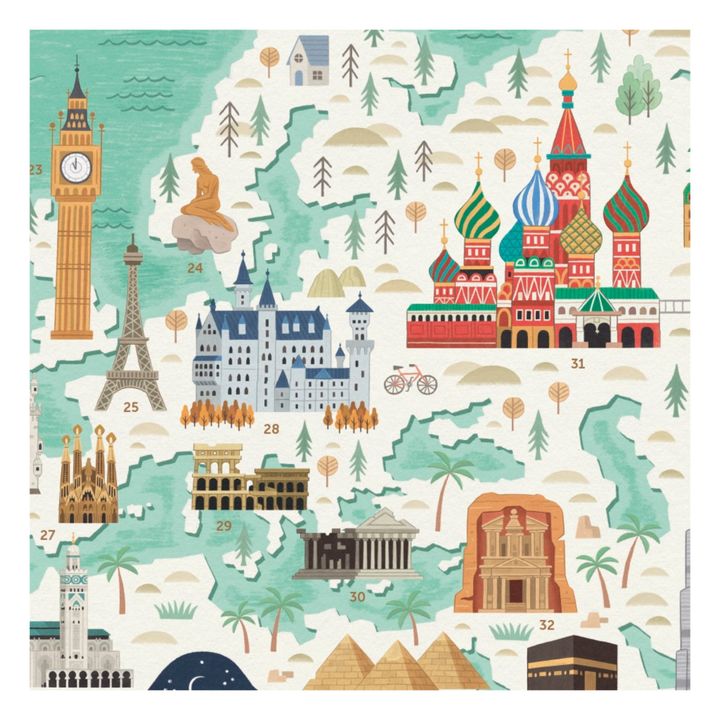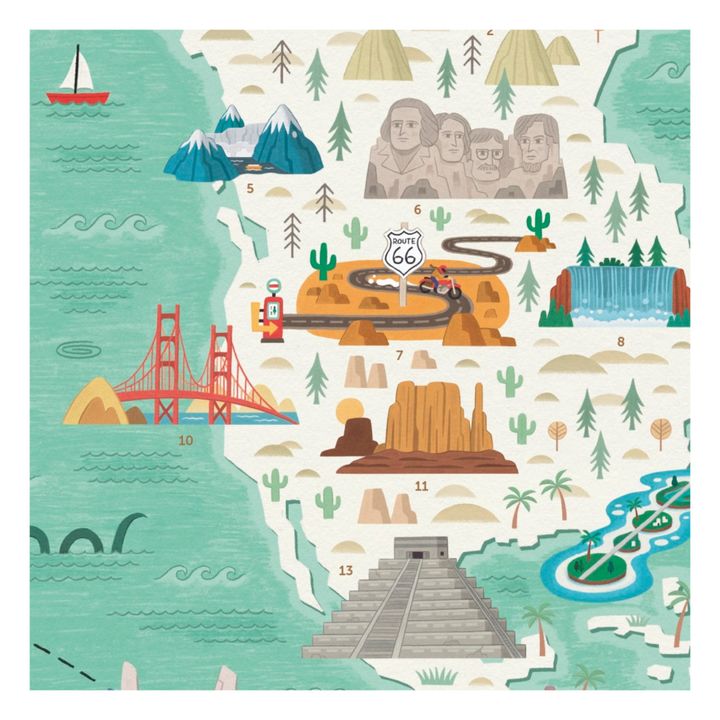 Poppik 
World Tour Sticker Poster
Greenable Criteria
Sustainably harvested wood
This item has been made of wood sourced from sustainably managed forests that do not contribute to deforestation.
Description
With this poster, your children will discover the world's iconic monuments and natural wonders from every continent. The poster takes children on a fascinating and educational journey across the globe, and when completed, it can be hung up in their bedroom.


Designed by Victor Medina
DETAILS
Printed on both sides (1 side in French, 1 side in English)
Unfold the educational poster and remove the folds as much as possible by folding in the opposite direction. Place the poster flat on a table or on the floor and start sticking the stickers following the numbers.
Encourages creativity, Encourages imagination
1 x monuments of the world poster, 71 x repositionable stickers.
AGE
COMPOSITION
DIMENSIONS
Length : 100 cm, Width : 68 cm
Complies with CE standards